Meet our staff!
Simon Huntley, Founder & CEO (he/him)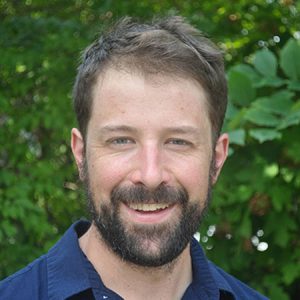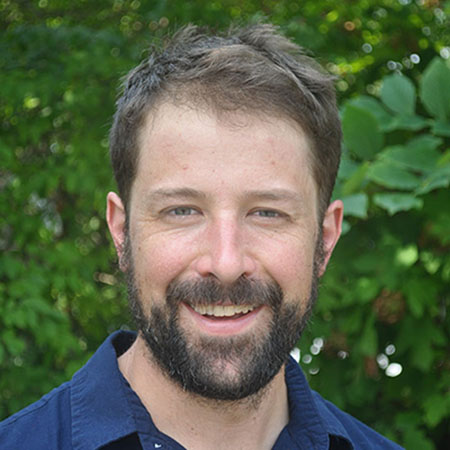 Simon grew up on a farm in southwestern Pennsylvania before pursuing a degree in Information Sciences and Technology at Penn State University. After college, Simon helped a western Colorado fruit farmer expand his operation to include vegetable production and a CSA / farm share program. The project grew to serve five area farmers markets and a 130-member CSA.
Combining his passion for agriculture and technology, he started Small Farm Central in 2006 which now has morphed into Harvie. His goal, and the goal of Harvie, is to help more local farmers become more economically sustainable so they can support their families, take care of their land, treat their employees well and thrive on their farms and in their lives.
Simon has become a thought-leader in the field of local farm marketing. His writing is archived on the Harvie blog, for example CSA: We Have a Path Forward and Local Food Goes Mainstream  He has spoken at many farming conferences on topics around marketing local farms. In 2016, he wrote Cultivating Customers: A Farmers Guide to Online Marketing.
Outside of Harvie, Simon is kept active by his two sons, Eliot (age 8) and Theo (age 4). He makes a mean sauerkraut, loves riding his bike to work on Pittsburgh's North Side, and imagines a world where local food is on everyone's table.
---
Kyle Jaster, COO (he/him)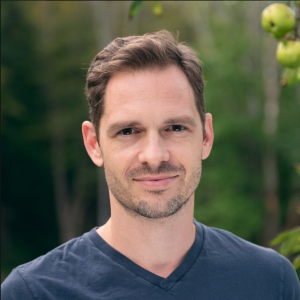 Kyle focuses on product development and leading our a world-class engineering team. Prior to Harvie, Kyle served as CTO of Freightflow.co, a logistics application for the produce industry. Kyle has served as Chief Product Officer of Noodle.com, a leading education search site growing it from 10,000 to over 1M visitors over the course of his tenure. Kyle has been a major contributor to the open source CRM project CiviCRM, and prior to Noodle served for four years as Production Director for rayogram.com where he helped conceive and develop innovative websites for non-profits and Fortune 500 companies, including the New York State Senate's constituent management system and Standard & Poor's MarketScope Advisor.In addition to his work in tech, Kyle is the founder of Atticus Farm, a regenerative, pig-centric farm in the foothills of the Catskill Mountains. He has developed an innovative carbon-neutral feeding program based on locally-produced grains and the byproducts of an on-farm microgreens operation with incredible results in flavor. Atticus Farm produces forest-raised pork, pastured chicken and microgreens for restaurants, and discerning CSA members.
---
Customer Success Department

Katie Black, Customer Success Manager (she/her)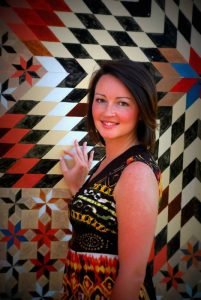 Katie was raised on a century family farm in Middle TN where she still resides. As an 8th generation farmer, she has spent the majority of her life playing in the dirt, working cattle, and loving life on the farm! Using her background in education and agribusiness, Katie has made the farm not only her workplace, but an entrepreneur's playground thanks to her grandmother who taught her it is okay to think outside of the box when you have acres to dream. She started the first CSA program in her area and continues to provide the community with great locally grown produce each summer. Teaming up with her mother, she has hosted numerous events including weddings, class reunions, agricultural workshops, and field trips at the farm's event venue. Katie was raised by farmers and truly believes the best people in the land are those working it.
When not working for Harvie or playing on the farm, you will find Katie chasing her two-year-old son Owen, coaching cheerleading, or eating Mexican food. She also loves to read, but lately, most of her books have been ABCs and 123s!
---
Shiva Bakhtiyari, Member Relations (she/her)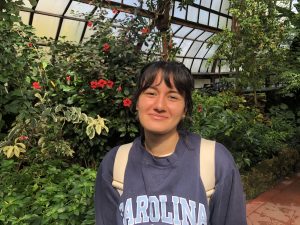 Shiva was born and raised in Charlotte, North Carolina. She is a recent graduate of the University of North Carolina at Chapel Hill where she studied Public Health and Entrepreneurship (a perfect pairing in her opinion). She spent her undergrad years working with different start-ups and entrepreneurial organizations. This is when she realized the positive impact startups and technology can have on the population's health and wellbeing. She is joining the Harvie team as a 2020 Venture for America Fellow. She is thrilled to combine her passions in nutrition, wellness, and innovation to grow the Harvie community and to make local farming more accessible, inclusive, and sustainable. Shiva's favorite things include exploring new Persian vegan recipes, watching movies, creating lists for her new places to travel to, and practicing yoga (well, attempting to anyway).
---
Katie Jeddeloh, Member Relations (she/her)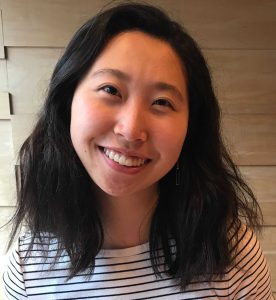 Katie grew up in Denver, CO and graduated from St. Olaf College with a degree in English and Women's and Gender Studies. Katie has been in the agriculture space for several years, including working in the field on an organic farm in Denver, assisting in the operation of a farm share in Saint Paul, MN, and serving on the board of directors for a food hub in State College, PA. Katie believes in the power of local food as a tool to build community autonomy, protect and preserve our environment, and make day-to-day eating a special experience.
When not answering your most pressing Harvie questions, Katie enjoys running, cooking, and gardening.
---
Jordan Tony, Data Analyst (he/him)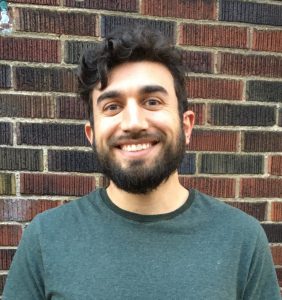 Jordan's number one passion in life is growing food and helping other people learn to grow their own food. Before coming to Harvie, Jordan worked as a sustainability consultant and data analyst in the plastic recycling industry for 6 years. For part of that time, he and his wife also ran a 25 person CSA on the side. He has degrees in Biology and Environmental Studies from the University of North Carolina at Chapel Hill and completed a 10-month apprenticeship on the Small Farm Unit at the Center for Environmental Farming Systems.
Jordan's combination of technical business skills and farming knowledge make him an excellent partner for the farmers working on the Harvie platform. When he's not at Harvie you can most often find him working in his vegetable garden, exploring the woods or cooking with his wife Silvan, who is a full-time urban farmer.
---
Engineering Department 
Jon Doron, Engineering Manager (he/him)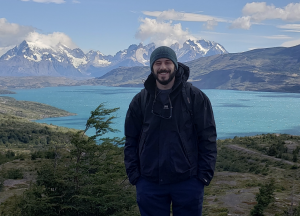 Jonathan Doron graduated with a degree in Computer Science from the University of Pittsburgh. Since joining Harvie in 2017, he has enjoyed the challenge of building software that connects people with their food and  brings them closer to their local farmers. As Jon's family is predominantly located in Santiago, Chile, he values opportunities to visit them and explore the region. When not traveling, Jonathan enjoys cooking, playing disc golf, and staying up-to-date with the latest trends in software development.
---
Emily Kauffman, Front-end Engineer (she/her)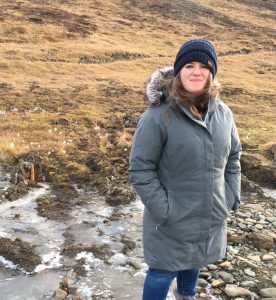 Emily was born in central Pennsylvania to a family of fruit farmers. She spent most of her childhood hanging out in orchards, where her first job was as a blueberry picker.
She obtained her Master's degree from the University of Pittsburgh and has a background in front-end development, graphic design, and robotic interface design.
When not working on Harvie projects, you can probably find her riding her electric bike around Pittsburgh, traveling, or tinkering with her IoT greenhouse.
---
Justin Beaver, Back-end Engineer (he/him)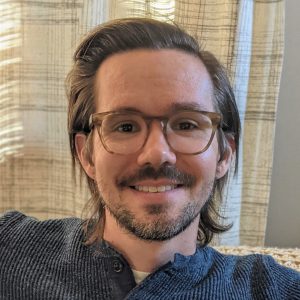 Justin was born and raised in Chambersburg, PA, a small town in the rural south-central part of the state that is best known for its peaches. Being raised in an agricultural community by a father who spent a career working with farmers, Justin developed an appreciation for the importance of farming and farmers, while also coming to realize that agriculture was a fading way of life in a community that was built on it.
After graduating from Carnegie Mellon University, Justin permanently relocated to Pittsburgh, PA, and spent the first 10 years of his career working as a software engineer at 2 different tech startups. From there, Justin joined Harvie to re-connect with agriculture and dedicate his professional energy to helping small-scale farmers and local food economies thrive.
When he's not working, Justin enjoys spending time with his wife, being constantly amazed and entertained by his 2-year-old daughter, long-distance hiking and backpacking, worm composting, and reading.
---
Pablo Barton, Support Engineer (he/him)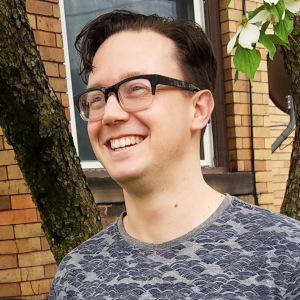 Pablo is originally from Arizona, and resides happily in the hills and rivers of Pittsburgh: hiking, cooking, kayaking, and camping whenever possible. When not tinkering with programming and data analysis, you'll probably find Pablo experimenting with pickling, gardening, and getting trampled by his three cats. Pablo is excited to be working for farms to support sustainable, local agriculture.
---
Product Department
Emily Yanchak, Product Manager (she/her)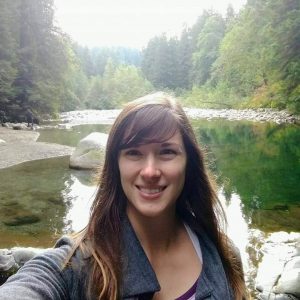 Emily was born and raised in a suburb of Pittsburgh, PA. She attended Duquesne University, starting as a Music Education major, but finishing with a BS in Computer Science. Her interest in fitness and the outdoors led her to study nutrition and the personal and environmental benefits of sustainable farming. After years of working in the IT departments of larger companies, supplemented with a "hobby" job in outdoor retail and education, she is thrilled to unite her passions for local food, service to others, and technology as a Support Engineer at Harvie.
Outside of work, you can find Emily travelling with her husband Mike, on the trails with their dog, lifting weights, supporting local music, trying out new sourdough recipes, or curled up with a good book and a cat or two. She also volunteers with the Rachel Carson Trails Conservancy.
---
People Operations Department
Lucy Angell, People Operations Manager (she/her)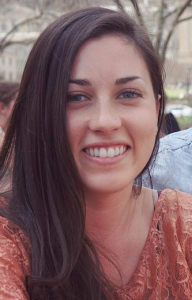 Lucy was born and raised in Pittsburgh, PA and graduated from the University of Pittsburgh with degrees in Psychology and American Sign Language Interpreting. She has always loved working with others from managing a local restaurant to working as a therapist with children on the autism spectrum.  She's excited to have managed the Member Support department at Harvie for the past year and now move into the People Operations Manager role so she can help improve the overall Harvie experience from within. In her free time she likes to play soccer, hike, kayak, and travel. She arguably has the cutest cats in Pittsburgh and her favorite vegetable is the Brussels sprout. If you ever get in touch with her, she has a delicious and easy recipe for those little morsels.
---
Harvie Farms Pittsburgh Distribution
---
Jordan Mason, Warehouse Operations Manager (she/her)

Jordan is a Pennsylvania native and grew up in a tiny town north of Pittsburgh. Her love for baking and entrepreneurial spirit led her to pursue a Baking and Pastry Arts degree from Johnson & Wales University in Charlotte, NC, and a Bachelor's in Small Business Management and Entrepreneurship from Indiana University of Pennsylvania. After completing her undergraduate studies, she spent a summer in the Panamanian eco-village, Kalu Yala, where she was immersed in farm-to-table living and taught canning classes to locals to help minimize food waste from backyard fruit trees.
Prior to working at Harvie, Jordan was the Executive Pastry Chef at Reed College in Portland, Oregon, where she managed the on-campus bakery. She led her team to place first and runner-up at the OMSI Annual Gingerbread competitions in 2016 and 2017. Jordan has since returned to her Pennsylvanian roots and is a recent graduate of Chatham University earning her Masters of Food Studies and Masters of Business Administration. She focused much of her studies on business development, branding, recipe testing, and more specifically, ice cream!
Jordan now oversees the warehouse and staff at the Harvie distribution center in Lawrenceville. In her free time, you can find her teaching baking classes, playing sports, restoring antique furniture, or playing with her two siamese rescue cats!
---
Glyn Kennedy, Logistics Operations Manager (she/her)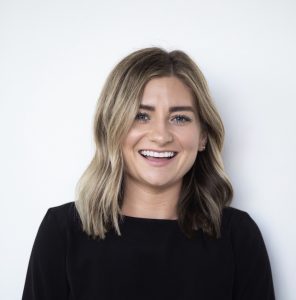 Glyn grew up in Santa Barbara, CA otherwise known as the "American Riviera". Nestled between the ocean and mountains she quickly grew an appreciation for the outdoors and all nature has to offer. Growing up her family were health conscious foodies who valued the importance of fresh local foods from their weekly CSA and epic farmers markets.
After graduating from Chapman University where she studied Business and Public Relations, Glyn spent 6 years becoming an e-commerce expert. She gained progressively responsible experience as a buyer, product manager, and marketing consultant at a startup focused on helping sellers identify, source, and market a variety of products on Amazon and other platforms online. Customer support has been the cornerstone to every role in her career thus far and she has had extensive experience serving a variety of customers online.
Glyn has experience across a broad range of product lines, but a special passion for using e-commerce to increase consumer access to healthy food while supporting local and sustainable farmers. Prior to working at Harvie she volunteered for a CSA at a farm in her area where she continued to grow an appreciation for the local farm community. She is excited to expand that support to local farmers across the world in her role at Harvie.
---
Mackenzie Nelsen, Product Manager – Harvie Box (she/her)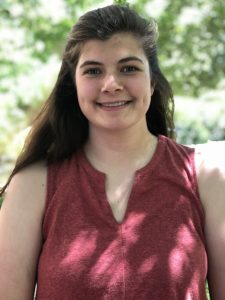 Mackenzie is a recent graduate of the University of North Carolina at Chapel Hill where she studied Environmental Science and Food Studies. She is joining the team as a Venture for America Fellow (a fellowship that matches recent grads with startups). Mackenzie is passionate about food systems and sustainability and has worked in many different aspects of the food world. Some highlights include interning at a permaculture agroforestry farm in Belize, an internship with Chef Dan Barber at the Farm to Table Restaurant, Blue Hill at Stone Barns, and a Food Studies Program at the Umbra Institute in Perugia, Italy. In her free time, Mackenzie enjoys hiking, playing soccer, reading and cooking. As a recent transplant, she is excited to explore and get to know Pittsburgh!
---