Meet our staff!
Simon Huntley, Founder & CEO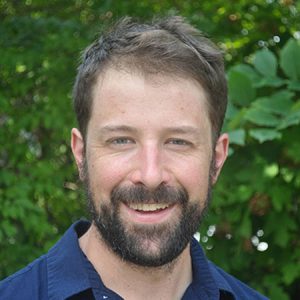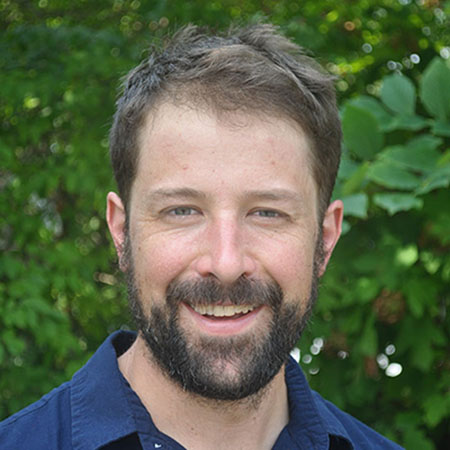 Simon grew up on a farm in southwestern Pennsylvania before pursuing a degree in Information Sciences and Technology at Penn State University. After college, Simon helped a western Colorado fruit farmer expand his operation to include vegetable production and a CSA / farm share program. The project grew to serve five area farmers markets and a 130-member CSA.
Combining his passion for agriculture and technology, he started Small Farm Central in 2006 which now has morphed into Harvie. His goal, and the goal of Harvie, is to help more local farmers become more economically sustainable so they can support their families, take care of their land, treat their employees well and thrive on their farms and in their lives.
Simon has become a thought-leader in the field of local farm marketing. His writing is archived on the Harvie blog, for example CSA: We Have a Path Forward and Local Food Goes Mainstream  He has spoken at many farming conferences on topics around marketing local farms. In 2016, he wrote Cultivating Customers: A Farmers Guide to Online Marketing.
Outside of Harvie, Simon is kept active by his two sons, Eliot (age 8) and Theo (age 4). He makes a mean sauerkraut, loves riding his bike to work on Pittsburgh's North Side, and imagines a world where local food is on everyone's table.
---
Mike Cuccaro, Operations Manager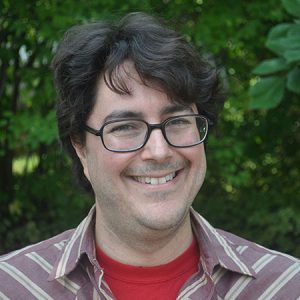 Mike has been with Harvie since 2011 and, as a long-time CSA member, is happy to be part of the local agriculture movement. Originally from Long Island, he came to Pittsburgh for college and decided to set roots. He is primarily responsible for developments to Harvie and consults with farmers to address and manage their unique needs from the software. Prior to Harvie, he has been building websites since the late '90s. When not working, he spends most of his time with his wife, son Ralph (4), and Cora Luna (1), while occasionally finding time to play music or perform puppet shows.
---
Stefanie Jaeger, Farm Marketing Manager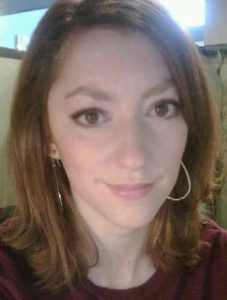 Stefanie was born and raised in the Ashland, WI area on Lake Superior where gardening, hunting, preserving, and made from scratch cooking was the normal way of life. She has spent a good amount of time working in local food, with her first jobs in local restaurants and cafés. Since then, she has successfully managed a wholesale department for an artisan bakery and local coffee roaster in the Ashland area, and then went on to manage a successful 300 + member CSA in Northern Wisconsin for almost 4 years. With a background and degrees in Marketing and Business Management, and a passion for helping local food growers and producers thrive, she has found a natural fit as Community Manager for Harvie. When Stefanie isn't working, you can find her trail running with her dogs Suki Pooh and Moon Pie, Cross-Fitting, swimming, going to yoga classes, paddling, hiking, camping, rock climbing, sailing, mastering the fine art of weekend food prep, flipping through cookbooks and food blogs, reading, traveling, studying nutrition, technology and food systems, and drinking an obscene amount of coffee from her virtual office at the Black Cat Coffeehouse. Stefanie also serves as a committee chair for the Ashland Parks and Recreation Committee. Spirit vegetable: Sweet potato
---
Jon Doron, Engineering Lead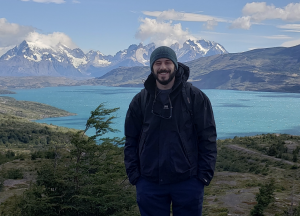 Jonathan Doron graduated with a degree in Computer Science from the University of Pittsburgh. Since joining Harvie in 2017, he has enjoyed the challenge of building software that connects people with their food and  brings them closer to their local farmers. As Jon's family is predominantly located in Santiago, Chile, he values opportunities to visit them and explore the region. When not traveling, Jonathan enjoys cooking, playing disc golf, and staying up-to-date with the latest trends in software development.
---
Pablo Barton, Customer Support Specialist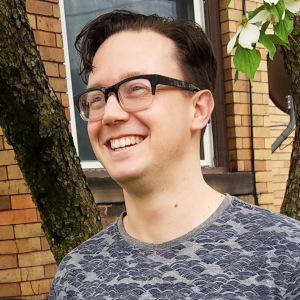 Pablo grew up in Phoenix, AZ before moving to Pittsburgh for education. He's settled in happily to the hills and rivers: hiking, camping, and kayaking whenever possible. When not working on support for Harvie, he's probably tinkering with programming and electronics, cooking, experimenting with pickling, gardening, and getting trampled by his two cats (Eddie and Mercury) with boundary issues. Though his formal background is in biological research, Pablo is excited to be working for farms to support sustainable, local agriculture.
---
Julie Inman, Sales and Implementation Specialist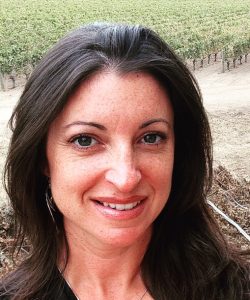 Julie developed a passion for farming and regional food systems at a young age and it led her to a Bachelor's degree in Agriculture at Wilmington College.  She began in regional marketing at PASA, a sustainable agriculture non-profit and managed the FoodRoutes Network, coordinating the national branding and marketing campaign, Buy Fresh Buy Local®.  With an interest in learning more of the viewpoint of food from the culinary world, she worked for a food service company in the business and industry sector, operating solely in corporate headquarters.  This experience brought a skill in margin improvement, business development, client acquisition and retention, retail strategy and customer service to an existing background in farming …. good preparation for her position at Harvie.  Julie loves to cook, tend to her garden, check out new local restaurants, travel to new cities and take care of her two rescue pups.
---
Lucy Angell, Customer Support Specialist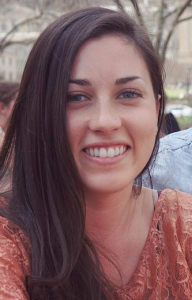 Lucy was born and raised in Pittsburgh, PA and graduated from the University of Pittsburgh with degrees in Psychology and Communications. She has always loved working with others from managing a local restaurant to working as a therapist with children on the autism spectrum.  She's excited to now be working in customer support at Harvie, largely because of the incredible comradery that small, local farms bring to a community. Besides Harvie, Lucy is currently studying to get her degree in American Sign Language Interpreting. In her free time she likes to play soccer, hike, kayak, and travel. She arguably has the cutest cats in Pittsburgh and her favorite vegetable is the Brussels sprout. If you ever get in touch with her, she has a delicious and easy recipe for those little morsels.
---
Jamey Penny-Ritter, Graphic Designer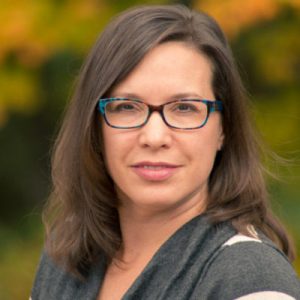 Jamey is a photographer, graphic designer and illustrator living in Washburn, WI on the south shore of Lake Superior. Jamey has been a photographer since 1991 and a graphic designer since 1999. She was born, raised and educated in Superior, WI (again on Lake Superior). After getting her BS in Communicating Arts and Sociology from UW-Superior she married her college sweetheart and moved to Bermuda for two years and then San Diego for seven. She settled back into life in Far North Wisconsin with her husband, son and daughter in 2007 and was the marketing director for Big Top Chautauqua for eight seasons. Most recently, Jamey has been a freelance graphic designer and has her own line of vintage-inspired travel posters featuring favorite locations in the Midwest. She prefers Science Fiction over science fact and frequently grows vegetables she keeps meaning to eat – I'm looking at you kale.
---
Sarah Thompson, Social Media Manager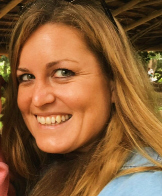 Originally from Cambridgeshire in England, Sarah has been living in Brooklyn, NY for the past 11 years now. One of her first jobs in her teens was working in her village farm shop and she's always been a keen veggie grower and cooker, even from her Brooklyn balcony! After studying a postgraduate Marketing degree at Cambridge Marketing College, Sarah has now been working in the marketing realm for 15+ years, as a Marketing Director and a freelancing marketer for an events company and various tech startups. Working on the social media for Harvie seems like a natural fit. Sarah's somewhat of a digital nomad and will go live/travel in other countries for months at a time – she's now visited 32 countries. When she's not working or traveling, you can find Sarah running with Brooklyn Track Club. She's run the marathon 7 times now and is working towards the Abbott World Marathon Majors with Berlin, Boston and Tokyo to go.
---
Alex Miron, Software Engineer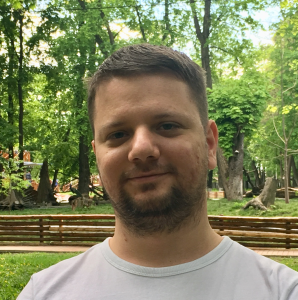 Alex was born in Drobeta Turnu-Severin, Romania and has since moved to Brasov, Romania where he works remotely for Harvie as a web developer.  He originally became inspired to work in the programming field when he received his first computer as a boy and dreamed of someday creating his own video games.  After pursuing a degree in computer science and working as anywhere from a web designer to a cook, Alex found his way back to web developing. As a Harvie developer, Alex mostly focuses on creating the coding for deliveries, sorting farm products, and user preferences, to name a few.  He's excited to be working for Harvie because he has always liked the idea of farming and one day hopes to have a farm of his own. In his free time he enjoys eating tomatoes, swimming, hiking, biking, fishing, and still has a love for video games.
---
Victor Ilioiu, Designer and UI Engineer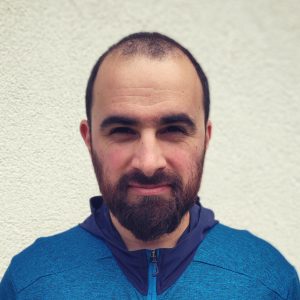 Victor is a Graphic Designer and UI Engineer from Romania. He picked up web design after finishing his university as a means of making an income while searching for a "true job". It didn't take long to realize he had already found it. He had worked as a freelancer for about 4 years when he got approached by Trisoft, an awesome Romanian developers team he is still a proud member of. Now he deals with all things graphic, from web design to user experience consulting and front end development.He loves Sci Fi movies and anything related, he's a fierce protector of nature, but if things do go haywire with our planet, he'll be sure to jump on a shuttle and terraform Mars. He thinks that the ideology of Harvie is one that can save our global agriculture and could even be implemented on an extraterrestrial farming colony.
---
Bogdan Litsenberger, Software Engineer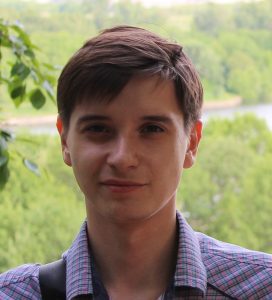 Bogdan is a software developer who joined the Harvie team in 2016. Bogdan had a passion for programming since childhood, and after getting a Software Engineering degree he worked on a vast variety of projects as a web developer – from small websites to complicated services, capable of processing large amounts of data under high load. As a part of the team, Bogdan brings his web development experience to the plate, building and improving our products – while continuously learning and implementing new tricks and practices.
Outside of work, Bogdan likes visiting theater and reading books – and almost every winter weekend he can be found skiing with a group of friends.
---
Lauren Bradford, Support Specialist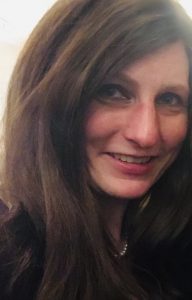 Lauren grew up in a rural area about an hour north of Pittsburgh. After attending Allegheny College in Meadville, PA, she relocated to Pittsburgh's North Side to pursue a graduate degree at the University of Pittsburgh. Lauren has since remained a North Side resident and shares her home with her beloved cat Dotty.
Lauren has over fifteen years' experience in offering Customer Support to end users of software platforms. She has a passion for learning new technologies and, in turn, passing this knowledge on to end users through authoring user guides, leading training sessions or simply responding to direct requests for assistance. Lauren has worked with software products utilized by public health departments to automatically detect disease outbreaks and also systems offering guidance to oncologists to determine treatment plans for cancer patients.
Now as a member of the Harvie team, Lauren is able to tap into her past experiences to offer exceptional support to the Harvie customer base.
When not assisting Harvie customers or reading up on the latest happenings in the agriculture industry, you're most likely to find Lauren, a fitness-enthusiast and local gym owner, instructing or participating in group fitness classes like spinning, rowing or heavy bag boxing. Lauren also enjoys distance running, hiking, shopping and spending time with her friends and family.
---
Kiera Whalen, Support Specialist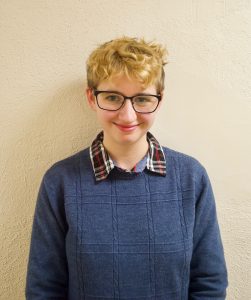 Kiera Whalen is a recent graduate of the University of North Carolina at Chapel Hill, where she studied Public Policy and German. Brand new to Pittsburgh, she is excited to join Harvie as a Support Specialist for her first post-grad job and explore all the city has to offer. Outside of work, she likes to hike, read, knit scarves, and learn languages.
---
MacKenzie Nelsen, Business Development Specialist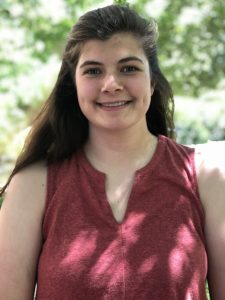 Mackenzie is a recent graduate of the University of North Carolina at Chapel Hill where she studied Environmental Science and Food Studies. She is joining the team as a Venture for America Fellow (a fellowship that matches recent grads with startups). Mackenzie is passionate about food systems and sustainability and has worked in many different aspects of the food world. Some highlights include interning at a permaculture agroforestry farm in Belize, an internship with Chef Dan Barber at the Farm to Table Restaurant, Blue Hill at Stone Barns, and a Food Studies Program at the Umbra Institute in Perugia, Italy. In her free time, Mackenzie enjoys hiking, playing soccer, reading and cooking. As a recent transplant, she is excited to explore and get to know Pittsburgh!