It's 11 a.m., and Pitaland is packed. The lunch crowd has hit the Brookline Mediterranean bakery and cafe with force, patrons forming a makeshift line around stocked shelves, barrels of grains, and towers of hummus while waiting for freshly-shaved shawarma, soups, and flatbreads.
This controlled chaos isn't anything new for the Chahine family, who, in between customers, retell the store's history. It's been over 50 years since their parents, Joe and Jocelyne Chahine, opened Pitaland, the pair first traveling to Pittsburgh from Lebanon in 1974 for their honeymoon.
The duo's first foray into Pittsburgh's food industry was Chahine's Bakery, a small shop in the basement of a family member's restaurant. "It took off," Donna Twerdy, Joe and Jocelyn's daughter, said, and eventually morphed into Pitaland.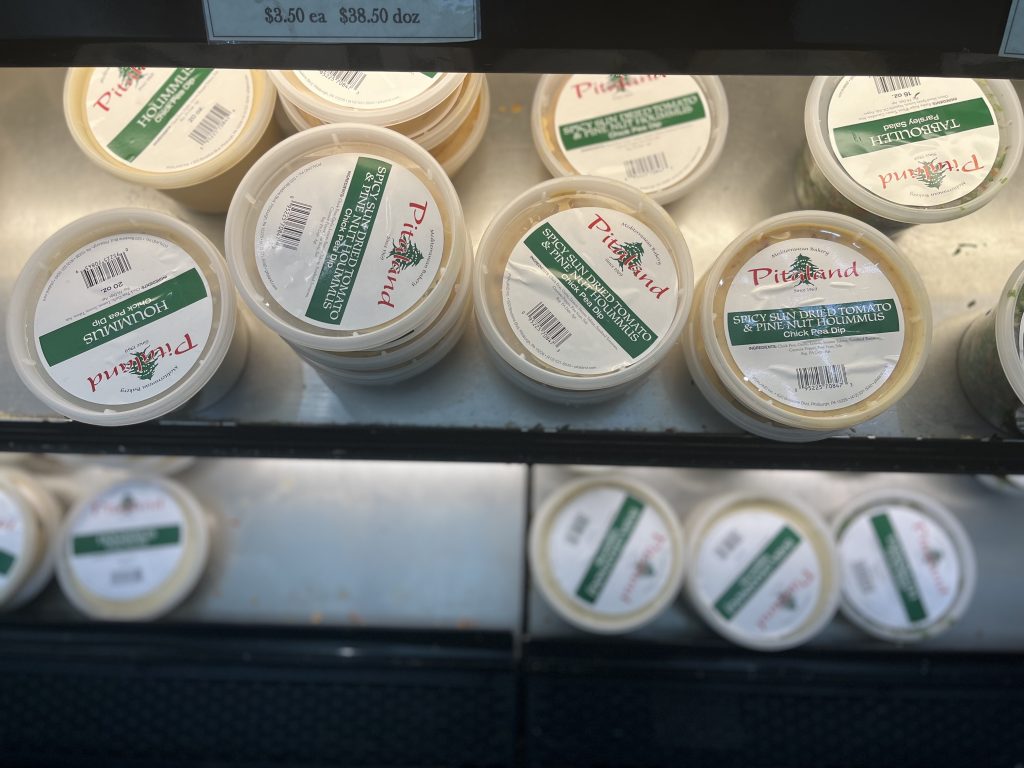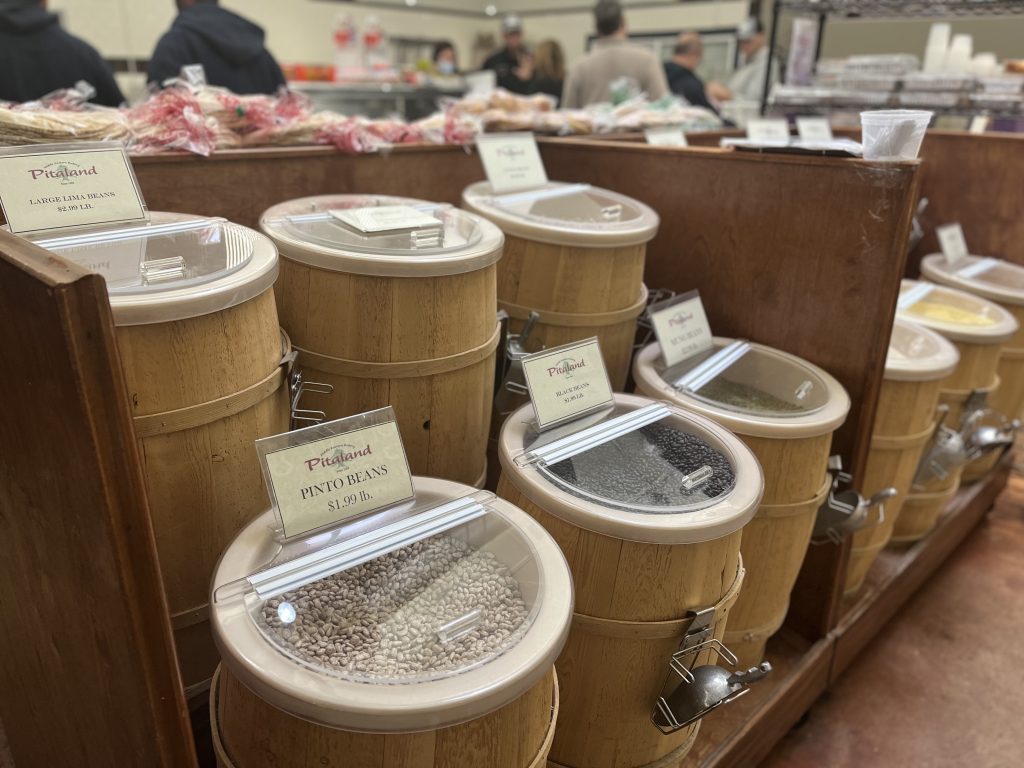 Today, Joe and Jocelyn's four children (including Donna) run the bakery and store. Though it looks much different than it did at the beginning — a 2013 renovation added the restaurant — one thing hasn't changed: their food.
For the last 50 years, Pitaland's recipes have stayed the same. They have added a few new items, Donna says, but the core, traditional recipes — all created by Jocelyn — do not change.
The stuffed grape leaves are a prime example. Donna explains that the quality of meat, butter, and leaves is essential to the consistency and tradition of the product, noting, "We have used the same leaves for as long as I can remember."
Their pitas are no different. In a large room next to the store and cafe, there's a massive, steel-covered brick oven that, throughout the day, churns out tens of thousands of freshly-baked pitas. Using a blend of all-purpose and high-gluten flours, Pitaland preserves the texture and flavor of traditional pita bread. Each one — puffing up and cooking to a perfect, golden brown in about two seconds — is packaged and rolled into their store, shipped out to restaurants, or driven to Harvie.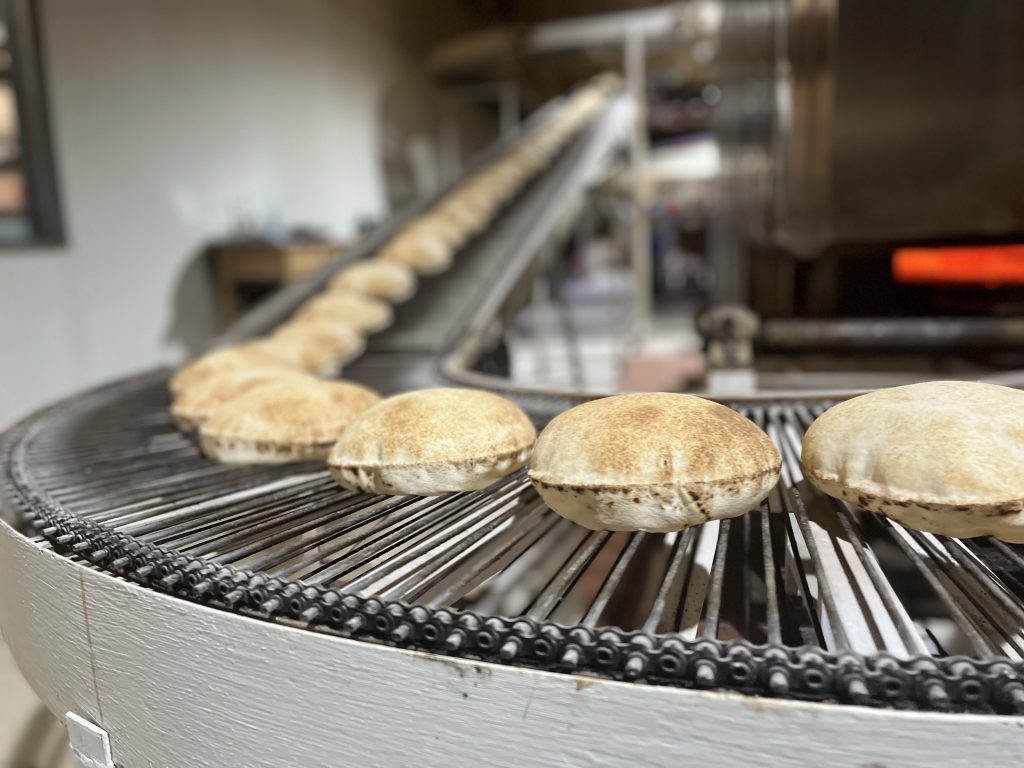 "We love working with Harvie," Donna said. "We are huge supporters of buy fresh and buy local — as you know, we are a family business and we live in the Pittsburgh area, and we try to support local as much as possible."
She continued: "In our own business, we try to use the freshest and best products available to us. Harvie's boxes are fantastic, fresh, and local; you have taken the time to choose products based on the highest standards of all the goodness the food and farming industries have to offer in Pittsburgh and surrounding areas."
Pitaland hummus and pita chips (their freshly-baked pitas fried and turned into the perfect, crispy chip) are a staff and Harvie member favorite. Find this combination, stuffed grape leaves, and many other Pitaland products on Harvie. Add a sampler to your next box, and — don't miss the chance to visit Pitaland in person! Watch the pitas puff up in person before grabbing lunch to-go.