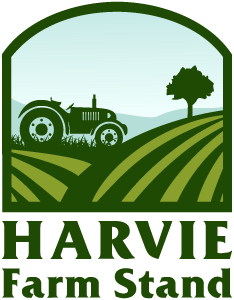 Not quite ready to be a member?
If you want to support your local farm and eat healthy but cannot commit to a full farm share season, you can use the farm stand to purchase one time share boxes. Once you sign up, you'll continue to receive notifications when we have one-time shares available.
Please note, we do fill our members boxes before we stock the Farm Stand.
About us
We are a certified organic family farm located in Wooler, ON, just 10 minutes north of Trenton, ON. We farm 3 acres of asparagus and 2 acres of mixed vegetables with sustainable & organic practices that will leave our soil healthier for future generations. Our family believes in growing the most nutrient dense and flavourful vegetables to nourish you and your family. We farm for our children, the future!
Latest Farm Happening
Farm Happenings for October 21, 2021
Reminder: Pick up is Thursday between 3pm-6pm. If you for some reason can not make it, you need to let us know it advance (before 6pm Thursday). Otherwise boxes that are not picked up Thursday will be donated to avoid food waste. Thank you for understanding. Sincerely Nicole 613-827-3641 read more »