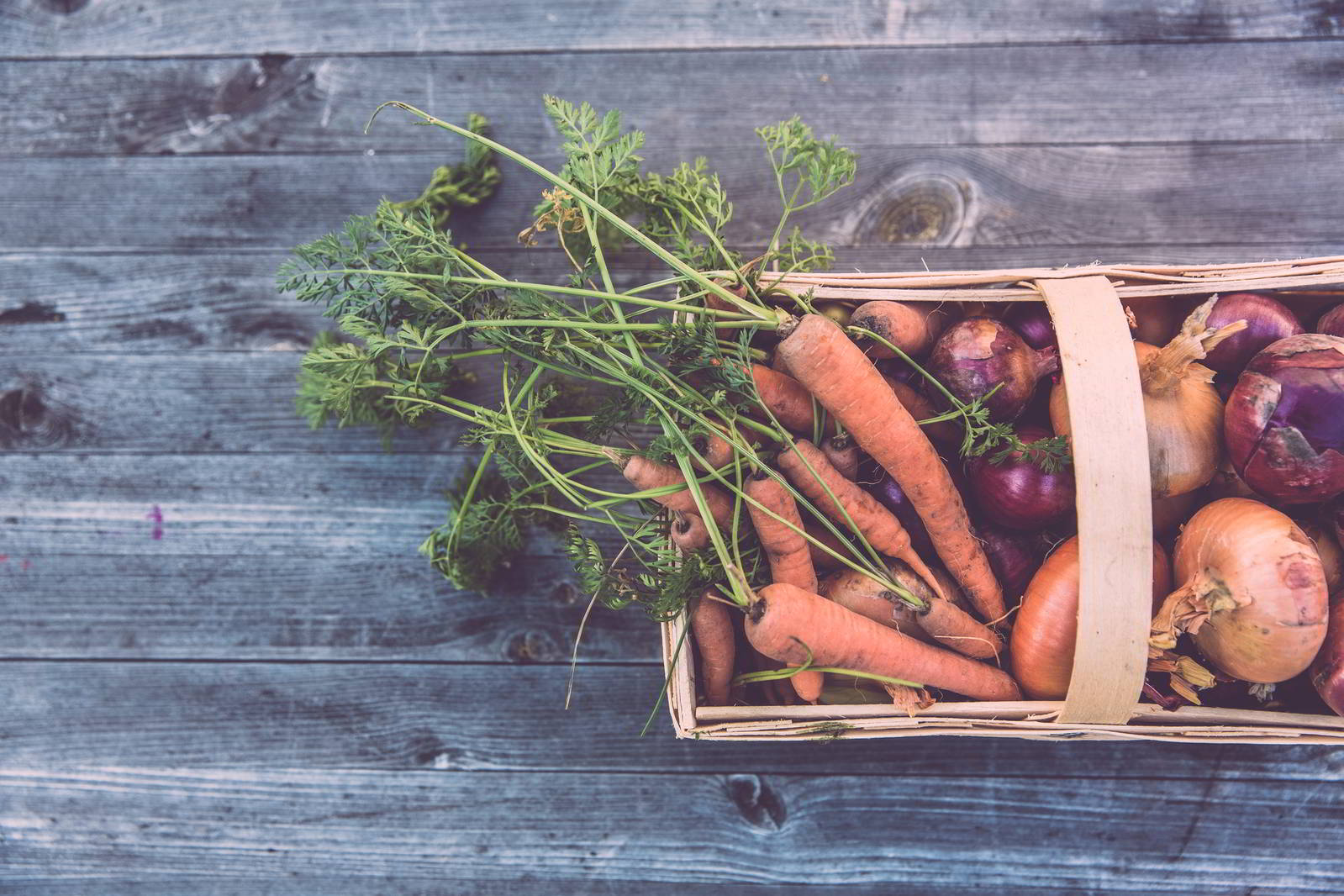 Harvie Membership Agreement
A service of Farm Fan, LLC
This is a CSA Membership agreement between Farm Fan, LLC, "Harvie" and you the subscriber or member.
By completing the checkout process on our website and providing your consent below, you are agreeing to become a member of Harvie for one Season. This agreement will allow for Members to receive fresh fruit and produce from their requisite Member Farms. Harvie shall provide the user interface for members to select their farm, their desired CSA options and to cancel or re-schedule their regular CSA services.
Overview
Harvie Member Farms will provide vegetables, fruit, or other homegrown items from the Member Farm to all its CSA members during the current growing Season. Members shall have the option of providing Harvie with regular feedback regarding the type of items they wish to receive each week. Each box will vary in the amount and type of produce as it is dependent upon the harvest of the week and the member's preferences. The weekly availability of vegetables and fruit will vary due to the climate, member farms selections, biology, and other unpredictable variables. Harvie and Farm Fan, LLC cannot promise the delivery of any certain item on any specific date.
Payment
Members have the option to make full payment at the time they subscribe, otherwise Members shall make a 25% down payment upon signing up for this service. An additional 25% shall be due on the first week of your regularly scheduled CSA. Thereafter, members shall make weekly payments until the end of their scheduled season. You understand that unless your initial payments are paid in full and you continue your weekly payments thereafter, you will not be a member and will not receive produce. Members may cancel their service at anytime, but all down payments are non-refundable.
Refunds and Cancellations
We do not offer refunds other than the allotted cancellation policy described below. A CSA is about commitment to a local farmer and our commitment to you. If you have made a purchase and no longer wish to receive certain items, you may provide feedback through the website to update your preferences.
If you wish to cancel a particular CSA pickup or delivery you may do so three (3) times per calendar year with 48 hours advance notice prior to your regularly scheduled CSA box and a credit will be added to your account. No credits or refunds shall be provided for any additional cancellations. You may also make arrangements through the website to have third parties pickup your CSA if you are unavailable. By doing so, you agree to inform your substitute of the terms and conditions herein.
Pickup or Delivery
You are responsible for observing the pick-up site rules, which are as follows:
Members shall determine at the beginning of the season if their CSA box shall be delivered or picked up on a regular basis from their Member Farm.
Members agree to pickup their CSA box in the time frames allowed for by Member Farms. Neither Harvie nor Member Farms shall be responsible for missed pickups. If possible, member farms may make arrangements from time to time for you to get your CSA box outside of the proper time frame. However, neither Harvie nor the Member Farm shall be responsible for the freshness of any CSA box after the deadline and returns will not be permitted.
Members agree to be respectful of the pick-up locations hosts' property.
Members agree to follow any additional rules posted at the pick-up location site.
Members shall return their box from the previous week, when applicable, to their requisite Member Farm.
Terms and Conditions
I understand that produce is not always perfect and there may be flaws and imperfections, dirt or pests. If I am unhappy with any product within my CSA box, I may report it to Harvie for a partial credit at no additional cost.
I understand that the CSA does their absolute best to pick the best produce possible for my box, but that sometimes mistakes are made and products may be damaged. I agree to work with Harvie and my Member Farm to report any such products.
I understand that by becoming a member I am sharing in the risk and rewards of the growing season. I realize there can be issues related to harvest and bounty that may preclude produce from being delivered. That of pests, blights, weather and other unforeseen circumstances.
I understand that Harvie reserves the right to cancel my membership for abuse of services at any time and that nothing herein shall be construed as a guarantee of my right to receive continued CSA boxes or Harvie services.
I understand that Harvie cannot guarantee the availability of their website at all times and that I may experience technical difficulties from time to time.
I understand that Harvie is not responsible for the conduct of Member Farms and I further agree that I shall not pursue any cause of action against Harvie for my dissatisfaction with a Member Farm.
I understand that Harvie may collect information about me and my preferences through the use of the website and that information may be shared with third parties from time to time.
I agree that my service shall auto-renew at the end of the Season unless I opt-out of future services by canceling my Harvie subscription.
We reserve the right to change any and all site content and to modify, suspend or stop providing access to the sites (or any features or functionality of the sites) and the products at any time without notice and without obligation or liability to you. Reference to any products, services, processes or other information by trade name, trademark, manufacturer, supplier, vendor or otherwise does not constitute or imply endorsement, sponsorship or recommendation thereof, or any affiliation therewith, by us.
Disclaimers and Release
YOU ARE SOLELY RESPONSIBLE FOR, AND ASSUME ALL RISKS RELATED TO, THE PROPER AND SAFE WASHING, HANDLING, PREPARATION, STORAGE, COOKING, USE AND CONSUMPTION OF THE PRODUCTS YOU RECEIVE FROM MEMBER FARMS. YOU ARE ALSO SOLELY RESPONSIBLE FOR KNOWING ABOUT ANY FOOD ALLERGIES YOU MAY HAVE AND VERIFYING THE PRODUCTS AND THEIR CONTENTS BEFORE HANDLING, PREPARING, USING OR CONSUMING SUCH PRODUCTS.
EXCEPT AS MAY BE PROVIDED IN A WARRANTY BY A MEMBER FARM OF A PRODUCT, ALL PRODUCTS AND THE SITES AND CONTENT ARE PROVIDED ON AN "AS IS" BASIS WITHOUT WARRANTIES OF ANY KIND, EITHER EXPRESS OR IMPLIED. Harvie DISCLAIMS ALL OTHER WARRANTIES, EXPRESS OR IMPLIED, INCLUDING, WITHOUT LIMITATION, IMPLIED WARRANTIES OF MERCHANTABILITY, FITNESS FOR A PARTICULAR PURPOSE, TITLE AND NON-INFRINGEMENT AS TO THE SITES, CONTENT AND PRODUCTS, ANY WARRANTIES THAT ARISE FROM TRADE USAGE OR CUSTOM.
TO THE FULLEST EXTENT PERMITTED BY APPLICABLE LAW, YOU, ON BEHALF OF YOUR HEIRS, EXECUTORS, ADMINISTRATORS, LEGAL AND PERSONAL REPRESENTATIVES, HEREBY RELEASE, WAIVE, ACQUIT AND FOREVER DISCHARGE HARVIE AND FARM FAN, LLC FROM AND AGAINST, AND COVENANT NOT TO SUE ANY SUCH FARM FAN OR HARVIE PARTY FOR, ALL CLAIMS YOU HAVE OR MAY HAVE ARISING OUT OF OR IN ANY WAY RELATED TO THESE TERMS, THE PRODUCTS OFFERED THROUGH THIS SERVICE, ANY AND ALL DAMAGES FROM ACCESS OR USE OF THIS SITE,AND THE ORDER AND RECEIPT OF PRODUCTS PURCHASED THROUGH MEMBER FARMS.
*I have read all of the above and understand the membership agreement and am at least 18 years of age. I understand and agree to pay for and pick up my CSA box each week during the Season. If I do NOT pick up my box on my designated day, I understand that it will NOT be held for a later date unless other arrangements are made.
We encourage you to print and save this page for future reference.
Terms are subject to change without notice.