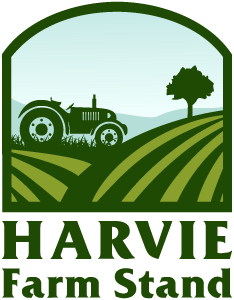 Not quite ready to be a member?
If you want to support your local farm and eat healthy but cannot commit to a full farm share season, you can use the farm stand to purchase one time shares. Once you sign up, you'll continue to receive notifications when we have one-time shares available.
About us
In 1913, Henry VonThun purchased 90 acres of prime New Jersey farm land and used that land to homestead and grow potatoes and grain crops. His son, Henry M. continued to farm, and over the years carried on the family tradition.

As new generations farmed and the years passed, changes were made. The work horses were traded for tractors, and for many years the farm produced potatoes and various grains while being farmed by Henry M.'s son, Bob VonThun Sr.

In 1986, Bob Jr. formed a partnership with his dad which enabled them to farm alongside each other until his dad retired in 2004. Together they added a farm market and pick your own fields to help change the farm's focus to producing small fruits and vegetables. Today, our homegrown, fresh fruits and vegetables are sold both wholesale and retail through our Farm Markets and Farmers Markets throughout the state.

Five generations of VonThun's, along with a hard working staff, have worked many long hours to bring you healthy and delicious Jersey Fresh fruits and vegetables.

Over the years, the farm has become more diversified. Greenhouses were added in 1989, and u-pick berry crops were added. In 1995, Bob & Cindy started expanding the Fall season on the farm.

Along with growing fields of farm fresh produce, two apple orchards, and acres and acres of pumpkins, VonThun's Farm is kept busy with a CSA Program, hayrides, a fun, interactive corn maze, and annual Fall family weekends.
Latest Farm Happening
We're Growing!
Welcome new members! As a Farm Share member, we'll be getting to now each other as we embark upon the growing season. We're really excited to share our triumphs & bounty with you as well as our challenges. Folks like you are the reason we grow so many Jersey Fresh crops. We appreciate that this season you've chosen to eat fresh, eat healthy,... read more »