About us
Located in the scenic backcountry of London, KY, Ford and Amanda Waterstrat have created a beautiful, family-owned and operated farm serving Kentuckians across the region. Since 2009, the Waterstrats have continued to look for ways to innovate and expand their farm to provide quality, sustainable and delicious food for themselves, their children, and their community.

With a mutual love for the outdoors, wholesome food, environmental stewardship and rural community life, Ford and Amanda are dedicated to providing fresh, organic produce. Sustainable Harvest Farm is a USDA-certified organic farm growing Kentucky Proud products.
Latest Farm Happening
The Final One
Can you believe it! This is the last delivery of the season. Week 22 of 22! We started out with one of the wettest seasons on record and now were ending with one of the hottest and driest on record. Fortunately we're supposed to get a good rain Sunday evening. There have definitely been challenges this season, but other than a little less variety... read more »
Farm Stand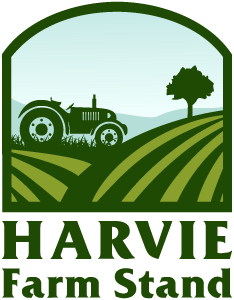 If you want to support your local farm and eat healthy but cannot commit to a full farm share season, you can use the farm stand to purchase one time shares. Once you sign up, you'll continue to receive notifications when we have one-time shares available.
Subscribe to Farm Stand
Our Delivery Area
Contact Sustainable Harvest Farm