About us
Located in the scenic backcountry of London, KY, Ford and Amanda Waterstrat have created a beautiful, family-owned and operated farm serving Kentuckians across the region. Since 2009, the Waterstrats have continued to look for ways to innovate and expand their farm to provide quality, sustainable and delicious food for themselves, their children, and their community.

With a mutual love for the outdoors, wholesome food, environmental stewardship and rural community life, Ford and Amanda are dedicated to providing fresh, organic produce. Sustainable Harvest Farm is a USDA-certified organic farm growing Kentucky Proud products.
Latest Farm Happening
Hats Off to You
It's very impressive that you have committed to eating from fresh farm products for the past 20 weeks! Pat yourself on the back! That's huge! Eating fresh fruits and vegetables has countless benefits! Especially when your fruits and vegetables are all USDA Certified Organic picked that were picked at peak ripeness and quickly delivered to you. So hats... read more »
Farm Stand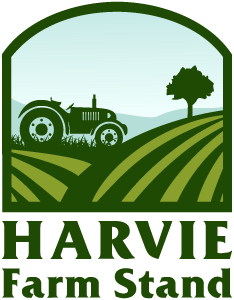 Not ready to commit to being a full-time member yet or are all shares sold out? Subscribe to the Farm Stand for Sustainable Harvest Farm and get the chance to purchase a share each week that there is a harvest bounty.
Subscribe to Farm Stand
Our Delivery Area
Contact Sustainable Harvest Farm