About us
Located in the scenic backcountry of London, KY, Ford and Amanda Waterstrat have created a beautiful, family-owned and operated farm serving Kentuckians across the region. Since 2009, the Waterstrats have continued to look for ways to innovate and expand their farm to provide quality, sustainable and delicious food for themselves, their children, and their community.

With a mutual love for the outdoors, wholesome food, environmental stewardship and rural community life, Ford and Amanda are dedicated to providing fresh, organic produce. Sustainable Harvest Farm is a USDA-certified organic farm growing Kentucky Proud products.
Latest Farm Happening
What if there were no farmers?
I entered our local farm store this week looking rather down as the weather was calling for 5 straight days of rain. The owner kindly asked- "how's it Going" I think he knew the answer to that question. I told him- Harold- I've never been so close to quitting as I am right now. This is miserable. Everything's going wrong. He asked- what would we do... read more »
Farm Stand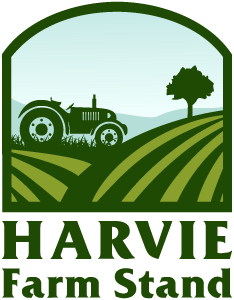 Not ready to commit to being a full-time member yet or are all shares sold out? Subscribe to the Farm Stand for Sustainable Harvest Farm and get the chance to purchase a share each week that there is a harvest bounty.
Subscribe to Farm Stand
Our Delivery Area
Contact Sustainable Harvest Farm