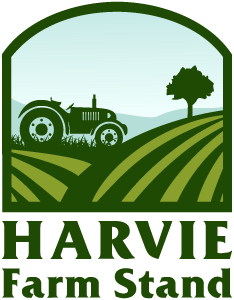 Not quite ready to be a member?
If you want to support your local farm and eat healthy but cannot commit to a full farm share season, you can use the farm stand to purchase one time shares. Once you sign up, you'll continue to receive notifications when we have one-time shares available.

Farm stand shares will also be available all year between our CSA seasons.
About us
Nestled in Clack Canyon in Kingman AZ our farm grows Certified Naturally Grown produce on 1/3 acre. We use practices that nurture our soil and build up our surrounding ecosystem. In 2019 we began partnering with other local and regional farms to provide our community with everything from juicy Arizona citrus to local grass fed beef.

Our farm is about more than providing a box of great tasting vegetables each week. Its about building community through food.

Rosebird Farms delivers local farm fresh products grown right here in Kingman directly to your home. Like having the farmers market brought right to your door, each Harvie Farms box is completely customized to your preferences.

We partner with organic farmers from Northern Arizona, Southern California and the surrounding region including Fort Rock Farms (beef and chicken), Roadrunner Farms (produce), Sweet Tree (citrus), Underwood Farms (produce), Straus Dairy (milk), The Bearded Baker (bread), Virgin Cheese (cheese), Beezerk Honey (honey), and Picked Today Produce (produce) with more farmers joining us through the season.



Latest Farm Happening
Week 4 of 10 Happenings
Hey you! Check out the newsletter image for our goings-on and below for a refresher on all the need-to-know details! I am attaching our previous things you should know email in case you missed it or you signed up in the last week. Sorry if you already received this, its a long one I know! I wanted to send a quick message to give you everything... read more »