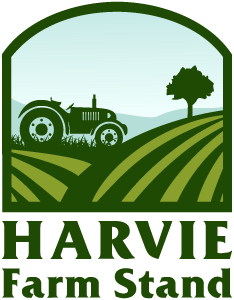 Not quite ready to be a member?
If you want to support your local farm and eat healthy but cannot commit to a full farm share season, you can use the farm stand to purchase one time shares. Once you sign up, you'll continue to receive notifications when we have one-time shares available.

Farm stand shares will also be available all year between our CSA seasons.
About us
Nestled in Clack Canyon just outside of Kingman City Limits our farm grows certified naturally grown produce on 1/3 acre. We use no till and regenerative practices that nurture our soil and build up our surrounding ecosystem.
Latest Farm Happening
We're Back!
Hey all, We are SO excited to be back! It feels like its been forever since we last saw you. We did our very best to not melt during our very hot and dry summer (non-soon season) and are ready to get back to bringing you the best food around.This email is going to be a bit lengthy as I brain dump all the info you need to hear, so please bare with me... read more »
Our Delivery Area
Contact Rosebird Farm Collective