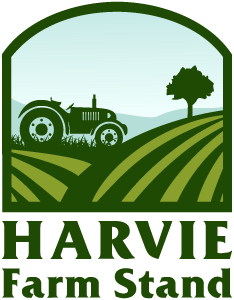 Not quite ready to be a member?
If you are interested in purchasing local produce and other locally produced food products, then sign up for the Online Farm Stand! When the Online Farm Stand is open you'll get an email and on a week to week basis you can choose if you want to receive a box or not!
About us
Robinette Farms is your source for fresh, local, certified organic greens year-round; we specialize in bringing our community their weekly salads! Sign up for our Salad Subscription and feed your family healthy greens with each meal.


We also partner with other local producers to bring you extra items to your table each week!

You have your family doctor, your dentist, even your mechanic -- shouldn't you have your farmer too?
Latest Farm Happening
Salad Subscription News: August 12 & 13, 2020
Here are some resources for getting the most out of your Subscription and how to navigate through Harvie! What can I do in My Profile? How To Make a Payment or Update Card Details How Does the "Pay X" Payment Plan Work? How Swaps and Extras Work How to Reschedule, Change a Delivery Location, and Hold a Share These FAQs are very helpful and... read more »