About us
Robinette Farms is a diversified family farm in Martell, Nebraska, 20 minutes southwest of Lincoln. We grow over 80 varieties of vegetables without the use of synthetic pesticides, herbicides or fertilizers. In addition to vegetables, we grow certified organic Micro Greens, tend a flock of pastured laying hens, and custom graze cattle for our neighbors. 2019 marks our 10th season of CSA and we are proud to bring fresh, high quality vegetables to our local community. In 2019 we will be offering a CSA for each season, bringing you fresh veggies 46 weeks out of the year!

You have your family doctor, your dentist, even your mechanic -- shouldn't you have your farmer too?
Latest Farm Happening
Farm Happening for June 26, 27, and 29, 2019: Week 4 out of 16!
The first tomato pick of the summer from our high tunnel! Picnic On The Farm Tickets are on sale now for our second event of the summer! Join us for a picnic on the farm on Saturday, June 29th from 5-10pm. There are several ticket options available, with local food prepared by Relish Lunch & Catering, treats by Goldenrod Pastries, wine and... read more »
Farm Stand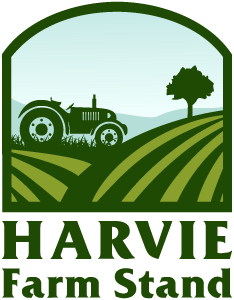 Not ready to commit to being a full-time member yet or are all shares sold out? Subscribe to the Farm Stand for Robinette Farms and get the chance to purchase a share each week that there is a harvest bounty.
Subscribe to Farm Stand