About us
Rivendale Farms is a diversified farm growing with organic practices in Robinson Township, PA, approximately 20 miles from downtown Pittsburgh. The farm consists of approximately 8 acres in mixed vegetables, wheat, herbs, and flowers. The farm also includes Jersey dairy cows and a flock of free-range laying hens as well as mushrooms, honey, and maple syrup production. Entering our third year of CSA on the farm, we prioritize a diverse mixture of high quality organically grown produce. We are excited to make strong and lasting connections with customers in the Pittsburgh area. Thanks for considering a CSA membership from Rivendale Farms.
Latest Farm Happening
Farm Happenings for October 22, 2019 (week 20)
Hello. Well, it happened again. Another summer growing season officially came to an end with a killing frost on our fields. In fact, we had numerous cold nights that essentially brought an end to most--but not all--of our field crops. Fortunately, we were able to harvest a bunch of items before that happened. And there are handful of crops including... read more »
Farm Stand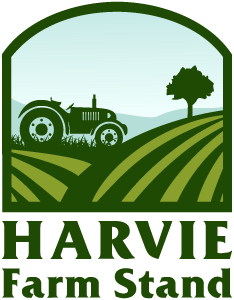 If you want to support your local farm and eat healthy but cannot commit to a full farm share season, you can use the farm stand to purchase one time shares. Once you sign up, you'll continue to receive notifications when we have one-time shares available.
Subscribe to Farm Stand