About us
Rivendale Farms is a diversified farm growing with organic practices in Robinson Township, PA, approximately 20 miles from downtown Pittsburgh. The farm consists of approximately 8 acres in mixed vegetables, wheat, herbs, and flowers. The farm also includes Jersey dairy cows and a flock of free-range laying hens as well as mushrooms, honey, and maple syrup production. Entering our third year of CSA on the farm, we prioritize a diverse mixture of high quality organically grown produce. We are excited to make strong and lasting connections with customers in the Pittsburgh area. Thanks for considering a CSA membership from Rivendale Farms.
Latest Farm Happening
Farm Happenings for June 25, 2019 (week 3)
Perhaps it will become cliche to hear, but it was another busy week on the farm. Weather and special events and the uptick of products to harvest and the energy of hardworking people everywhere you turn. It all makes this farming life a fun and wild ride. This week Rivendale hosted the Sustainable Agriculture & Food System Funders forum (see picture).... read more »
Farm Stand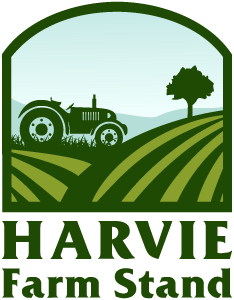 Not ready to commit to being a full-time member yet or are all shares sold out? Subscribe to the Farm Stand for Rivendale Farms and get the chance to purchase a share each week that there is a harvest bounty.
Subscribe to Farm Stand