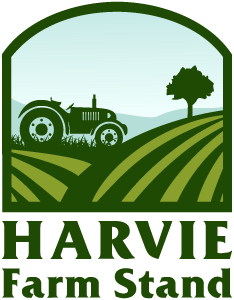 Not quite ready to be a member?
If you want to support your local farm and eat healthy but cannot commit to a full farm share season, you can use the farm stand to purchase one time shares. Once you sign up, you'll continue to receive notifications when we have one-time shares available.
About us


Farm Shares Are Sold Out For The Season The Regional Food Bank, in partnership with the Patroon Land Foundation, manages a sustainable farm that grows large quantities of high-quality vegetables. The Farm supplies the Food Bank and 1,000 participating agencies in 23 counties with diverse, fresh produce. Currently, we have grown over one million pounds of fresh produce to feed the hungry. Although the majority of the Farm's production is allocated to the Food Bank, we generate revenue to cover farm expense through our Community Supported Agriculture (CSA) Program and Farm stand. The CSA program sells vegetable shares to the community and by purchasing a share, you become one of our partners, enjoying farm fresh vegetables and feeding the hungry.

Your access to fresh local farm products has never been greater or more convenient! The Harvie platform provides the technology required to bring the farm to the click of your digital device! On Friday, we send you an email with your vegetable and add-on selections - you have the weekend to make your choices - return email to us on Monday - and on Thursday, you pick-up your customized share box!

Simple fresh convenience!
Latest Farm Happening
Farm Happenings for August 18, 2022
Hello Members - Happy Friday and Hello Weekend! Thought I would give you a view of our packing line for the shares. Volunteers and staff are pictured - we average 12 - 15 people and takes about 3 - 31/2 hours. Please contact me if you are missing an item in your share and I will give you a credit on your Harvie Balance. Thank you! The Dakion... read more »
Our Delivery Area
Contact Regional Food Bank of Northeastern New York