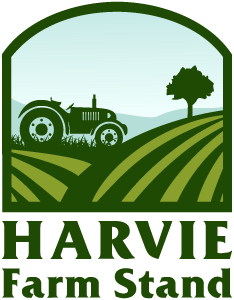 Not quite ready to be a member?
If you want to support your local farm and eat healthy but cannot commit to a full farm share season, you can use the farm stand to purchase one time shares. Once you sign up, you'll continue to receive notifications when we have one-time shares available.
About us
The Regional Food Bank, in partnership with the Patroon Land Foundation, is developing a self-sustaining farm that grows large quantities of high quality vegetables every year. The Farm supplies the Food Bank and 1,000 participating agencies in 23 counties with diverse, fresh produce. Currently, we have grown over one million pounds of fresh produce. Although the majority of the Farm's production is allocated to the Food Bank, we have sold 375,000 pounds of produce through a Community Supported Agriculture program and an on-site farm stand, both of which help to offset the Farm's expenses.

By growing this produce, the Food Bank is able to fulfill the Patroon Land Foundation's mission. This unique mission is to preserve the property as farm land and cultivate the land to grow and distribute produce, or the income from the sale of such produce, to feed the poor and hungry. The secondary purpose of the foundation is to offer educational opportunities for students and volunteers so they can learn about agriculture and participate in farming activities. Each year over 2,500 volunteers come to the Farm and help us in our efforts. Additionally, the Farm has worked with many interns and is always eager to develop these relationships in the future.

With help from so many volunteers, the Farm is truly an effort of the community at large. Private donors, corporations, and other organizations continue to support the Farm through financial and/or in-kind contributions. These contributions have allowed the Farm to develop the necessary infrastructure and purchase equipment to improve our operations and fulfill our mission.
Latest Farm Happening
Farm Happenings for January 14, 2021
Hello Members - Sending you a picture of summer's beauty to enjoy on a wintery Monday overcast day! Same as last month - after receiving this email - you will receive a second final email from Harvie - so that the software program will generate labels for the share boxes. There is nothing you need to do. Each winter share... read more »
Our Delivery Area
Contact Regional Food Bank of Northeastern New York