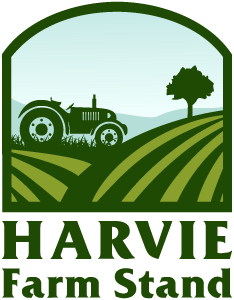 Not quite ready to be a member?
If you want to support your local farm and eat healthy but cannot commit to a full farm share season, you can use the farm stand to purchase one time shares. Once you sign up, you'll continue to receive notifications when we have one-time shares available.
About us
Rainwater Farms is run by Emma Rainwater & Naomi Salama with our daughter Norah. Emma fell in love with farming as community service while in Americorps. Naomi is fascinated with intentional ecology and stewardship of the land. We married at a farmer's market in 2015, and started Rainwater Farms in 2017.

​At Rainwater Farms we make use of sustainable practices, permaculture theory, and elbow grease to intensively manage 1.5 acres of vegetables, fruit trees, and a small flock of laying hens for eggs. We farm with intention and respect for the ecosystems our farm interacts with, both above and below ground.
Latest Farm Happening
Farm Happenings for October 14, 2022
Hey everybody, hope you're staying warm and dry on this rainy day! This week is the last farm share of the season and thankfully we still have lots of nice greens, garlic and onions, potatoes, and squash. We even still have some tomatoes from the greenhouse! We'll be at the Brighton market until just before Thanksgiving if you find yourself missing... read more »