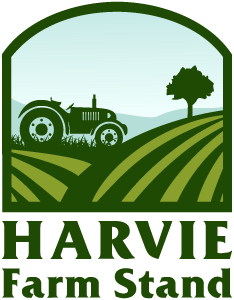 Not quite ready to be a member?
Get to know us by purchasing a basket of veggies through the Farm Stand.

Pick what you want, no commitment to a full season, with delivery at our regular locations and days.

A great option if can't commit to the full CSA season, but would occasionally like our produce.

Coming up to the cottage for the weekend? Order ahead and your veggies will be waiting for you!
Once you sign up, you'll receive notifications when we have shares available.
About us
A small, family farm that grows veggies & herbs, a few sheep, lots of trees, 3 small kids, and big dreams about nurturing soils, ecosystems and communities.

We've been growing since 2010 on the traditional lands of the Saugeen Ojibway Nation.
Latest Farm Happening
Week 15 -- More autumn flavours
While the days continue to be warm and sunny and the tomatoes bountiful, the autumn flavours are increasing in your shares this week. We now have radish, arugula, and napa cabbage joining the line up. September is delicious! And this pleasant weather is helping us tidy the garden. There are always a few spots that got away from us during the hustl1 read more »
Our Delivery Area
Contact Persephone Market Garden