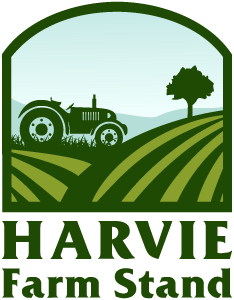 Not quite ready to be a member?
Join our Online Farm Stand to purchase veggies from us on a week-by-week basis. Once you sign up, you'll receive an email whenever we open our Farm Stand, and you'll be able to log on and place and order for pick up either at the Farm, Strathroy Farmers' Market, or Komoka Farmers' Market.
About us
We are a small, diverse family farm located in Strathroy, ON, just half an hour west of London. We grow veggies - lots of them! - on 1 acre of land. We believe nature knows best, which is why we grow organically. We focus on nurturing great soil, promoting biodiversity, reducing our environmental impact, and working locally. The result is fresh, healthy, and super-tasty vegetables on your table - food you can feel good about! We sell our produce through custom veggie boxes, our farm store, at local markets and to neighbourhood restaurants. We look forward to sharing our harvest with you.
Latest Farm Happening
Farm Share Week 20 - The End
Hi farm friends! Well, we have come to week 20, the final week of our 2021 Farm Share! In looking through pictures of the year to summarize our season, I found a lot of baby pictures. Having a new baby this season, along with a busy toddler, was a lot busier than I had anticipated, certainly busier than the season I was pregnant. But thanks to the... read more »
Our Delivery Area
Contact Mulberry Moon Farm