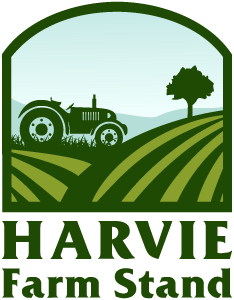 Not quite ready to be a member?
Welcome to our Online Store. When it opens, you will be able to see everything we have available to purchase, and you can add items to your cart and then check out. You can pick up your veggies at the farm on Thursdays from 3pm-8pm, or home delivery on Friday mornings (available to Parkhill, Nairn + Ailsa Craig, Strathroy, Mt Bydges, Komoka, London)

When the store is closed, you can enter in your details here to get an email notification when we open!

Typically, the Online Store opens Tuesday mornings and closes on Thursday mornings throughout the season (from May - December).

Thanks for supporting local food!
About us
We are a small farm located in Strathroy, ON, just half an hour west of London. We grow veggies - lots of them! - on 1 acre of land. We believe nature knows best, which is why we grow organically. We focus on nurturing great soil, promoting biodiversity, reducing our environmental impact, and working locally. The result is fresh, healthy, and super-tasty vegetables on your table - food you can feel good about! We look forward to sharing our harvest with you.
Latest Farm Happening
2023 Online Store October 26
Our online store is open again! Fall is officially here and with it comes squash! We have many varieties available to choose from. Also available: cabbage, carrots, peppers, hot peppers, kale, lettuce, salad mix, chard, bok choy, potatoes, garlic, onions, shallots, spring onions. read more »
Our Delivery Area
Contact Mulberry Moon Farm