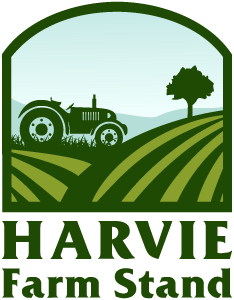 Farm Stand is OPEN!
Interested in purchasing a one time farm share for Wednesday September 30th, Thursday October 1st, Friday October 2nd?
The ordering period closes on Tuesday September 29th at 7:00 PM.
About us
Right here, in our fields that bank onto the Rideau River, proudly on NCC land, the best organic veggies in town are grown. No chemicals, no artificial fertilizer, no GMO trickery. Just naturally enriched soil beds that yield an abundance of succulent greens and hearty roots that are full of nutrients and flavour. This is the way the food was always meant to be.

Early each spring, we offer shares in the anticipated harvest of fresh vegetables. Each week you will share in our passion for growing when you receive a bin of fresh, organically grown produce carefully picked at their peak and delivered to your home.
Latest Farm Happening
Farm Happenings for September 30, 2020
Hi there, I know this is late coming out. You and I both are trying to learning the Harvie website. To make a long story short, there is so much that is new this week. We are full on into our fall squash season. We have a full array of spagetting squash (which you got last week) but we also have in abundance butternut squash, the highly saught... read more »
Contact Mike's Garden Harvest