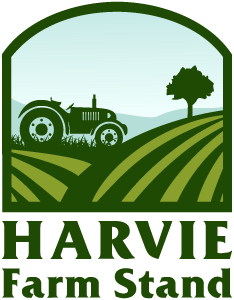 Not quite ready to be a member?
If you want to support your local farm and eat healthy but cannot commit to a full farm share season, you can use the farm stand to purchase one time shares. Once you sign up, you'll continue to receive notifications when we have one-time shares available.
About us
Meadowlark Community Farm is nestled in the southwest corner of Juneau County in the Driftless region of Wisconsin. Craig and Lauren Kreutzer (and their family) grow about 2 acres of diverse, certified organic produce. 2021 will be our 7th growing season, and we're honored to feed our community!
Latest Farm Happening
Fall Share: Week 4
The final fall share! This gorgeous frosty morning has us reflecting on another growing season. 2020 was our 6th year with our own farm, and we are immensely grateful to our CSA members, neighbors, and community. We continue to be in awe of the bounty of produce this fall. With this bounty of produce, we plan to have a pop up farmstand on December... read more »
Our Delivery Area
Contact Meadowlark Community Farm