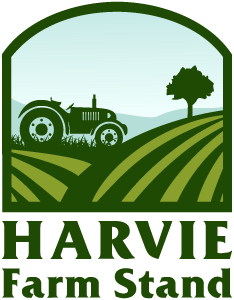 Not quite ready to be a member?
If you want to support your local farm and eat healthy but cannot commit to a full farm share season, you can use the farm stand to purchase one time shares. Once you sign up, you'll continue to receive notifications when we have one-time shares available.
About us
Lazy Eight Stock Farm is a small family farm located in Madison and Garrard County along the banks of the Paint Lick Creek.

We pour our hearts and souls into raising USDA Certified Organic vegetables for our CSA Members, the lifeblood of our farm. We offer a 20-week customizable CSA and host several on farm events each season for our members to come and share the seasonal bounty.
Latest Farm Happening
The Potato Harvest
Potato Harvest Until now, we've been harvesting potatoes as needed for your weekly deliveries. Usually we'll dig a couple beds every other week so we have enough fresh potatoes to fill the orders, but it's almost time to harvest the entire field. We wait until the vines have died so the potatoes have as much time as possible to grow, and waiting helps... read more »
Our Delivery Area
Contact Lazy Eight Stock Farm