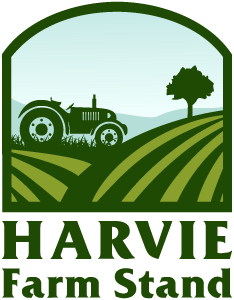 Not quite ready to be a member?
If you want to support your local farm and eat healthy but cannot commit to a full farm share season, you can use the farm stand to purchase one time shares. Once you sign up, you'll continue to receive notifications when we have one-time shares available.
About us
The farm is located one hour south-west of Atlanta in beautiful Pine Mountain, Georgia. Jenny and Chris Jackson, along with two apprentices and three part time farm hands, grow a generous variety of fruits, vegetables, herbs, and flowers on 3 acres. In order to protect the life of our soil, as well as the health of our customers, we use no chemical fertilizers or pesticides to grow our produce. We farm to provide meaningful work for ourselves and to provide our customers with quality, Certified Naturally Grown food.
Latest Farm Happening
Farm Happenings for December 19, 2019
Our Farm Made Dark Chocolates make a great gift :) This is the last week of CSA delivery for the year! We hope the food we've been harvesting this season has brought you joy and nourishment. Harvie has been a new experience for us all- I know it took some getting used to using it but now that everyone is more familiar we hope you've benefited from... read more »