About us
Jade Family Farm is a certified organic farm at the foot of the Tuscarora
Mountain in Juniata county, Pennsylvania. We grow a wide range of vegetables and
fruitson about 10 acres, with the balance of the 120 acre farm in pasture, hayfields, ad
woodlands. We sell our produce chiefly through a Community supported Agriculture
program serving the State College and Harrisburg areas, as well as several area farmers'
markets. We are a rue family farm, with three generations and several branches of the
family directly involved in day to day operations.
Latest Farm Happening
How to Store Lettuce
Pictured is my cousin Rebecca holding three bunches of onions and a head of cabbage. The white onions are"pearl drop" and probably my favorite onion ever-- tender, sweet and mild, yet flavorful. The lavender ones are "mini purplette" and are also very delicious, only a bit stronger and so I will usually use them for cooking, rather than... read more »
Farm Stand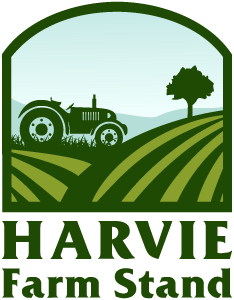 Not ready to commit to being a full-time member yet or are all shares sold out? Subscribe to the Farm Stand for Jade Family Farm and get the chance to purchase a share each week that there is a harvest bounty.
Subscribe to Farm Stand