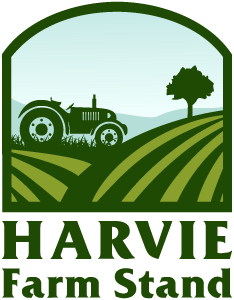 Farm Stand is OPEN!
Interested in purchasing a one time farm share for Thursday August 13th?
The ordering period closes on Wednesday August 12th at 10:00 AM.
About us
Jade Family Farm is a certified organic farm at the foot of the Tuscarora
Mountain in Juniata county, Pennsylvania. We grow a wide range of vegetables and
fruitson about 10 acres, with the balance of the 120 acre farm in pasture, hayfields, ad
woodlands. We sell our produce chiefly through a Community supported Agriculture
program serving the State College and Harrisburg areas, as well as several area farmers'
markets. We are a rue family farm, with three generations and several branches of the
family directly involved in day to day operations.
Latest Farm Happening
In Memoriam
The above photo was taken about nine years ago, when my mother and father were a spry 69 and 71 years old, respectively, and Evelyn was a feisty 9. My mother passed gently into the next world this last Thursday, from complications arising from pancreatic cancer. It has been my good fortune to have had her as my loving mother all my life,... read more »