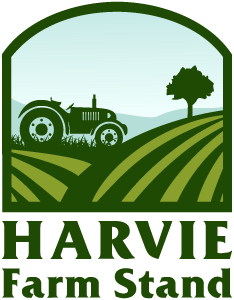 Not quite ready to be a member?
To join our CSA and receive a season share, keep scrolling down to Farm Shares. This little box is for Farm STand: add your email in this box if you'd like to receive Farm Stand notifications. You'll receive notifications each week that we have surplus produce to sell, after filling the orders of our Farm Shares (scroll down for those!). Farm stand is pay-as-you-go, one-time orders, and during our off-season. Order one week or every week that we offer a surplus harvest. Since we are currently in our off-season (October through mid-May), we will use Farm Stand to sell our produce. Stay tuned for emails to customize your order. To get first priority for our organic produce, sign up for a Farm Share by scrolling down to Farm Shares.
About us
House in the Woods Farm is a certified organic, national award-winning farm in Adamstown, Maryland, celebrating 20 years in production with a mission to connect you to the food, the land and the community. Our farm share program offers member-only U-Pick rows and a 20-week growing season of organic produce, all grown on the farm featuring heirloom varieties. Extended season produce available. Phil and Ilene have a passion for education, inspiring families to explore the farm through our U-Pick rows, kid-friendly farm-to-table experiences and harvest events. Lend a hand to plant and harvest produce throughout the season and experience the delight of eating what you grow.
Latest Farm Happening
Now Accepting Renewals and New Members for CSA 2021
House in the Woods Farm is now accepting new members and renewals for CSA 2021. Take a moment and secure a share of the harvest for your family. It will be a source of local organic produce that you can trust, as well as a source of joy to visit the farm, experience the growing of your food, and to know your farmers. Join us for the adventure of growing... read more »
Our Delivery Area
Contact House in the Woods Farm