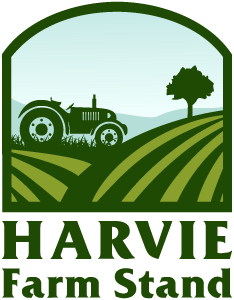 Farm Stand is OPEN!
Interested in purchasing a one time farm share for Wednesday July 8th, Thursday July 9th?
The ordering period closes on Monday July 6th at 8:00 AM.
About us
We're a small regenerative family farm on 22 acres with a 2 acre non-certified organic market garden. We grow high quality fruits and vegetables - everything from Arugula to Zucchini! - free of all chemicals, synthetic fertilizers, herbicides and pesticides. Our produce is naturally delicious!

Using the same natural practices, we also raise an assortment of other farm animals for our own food and enjoyment. We offer bulk grass-fed beef for sale.
Latest Farm Happening
Summer Week #4
We've been deep in the tomato trenches, trellising and making sure we can get to all the juicy tomatoes once they've ripened. We're filthy when we're done, but it's very delicious smelling work. read more »
Our Delivery Area
Contact Heritage Family Gardens