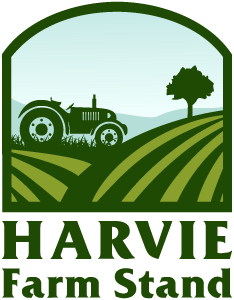 Not quite ready to be a member?
If you want to support your local farm and eat healthy but cannot commit to a full farm share season, you can use the farm stand to purchase one time shares. Once you sign up, you'll continue to receive notifications when we have one-time shares available.
About us
We lovingly grow fresh food you can trust on our small family farm. We grow high quality fruits and vegetables - everything from Arugula to Zucchini! - free of all chemicals, synthetic fertilizers, herbicides and pesticides.

Using the same natural practices, we also raise an assortment of other farm animals for our own food and enjoyment. When you're passionate about food and farming like we are, that's just how things are done.
Latest Farm Happening
Winter #2 - Cold yet green in January
Baby it's cold outside! Gonzo, the hoophouse with our winter greens, is staying relatively toasty, however, which we're thrilled about! Under that white frost fabric, (which is thick and heavy!) there's lots of green plants!! And here's a peek at what's under the fabric! It's a little smushed being under the heavy frost fabric, but it's there and it's... read more »
Our Delivery Area
Contact Heritage Family Gardens