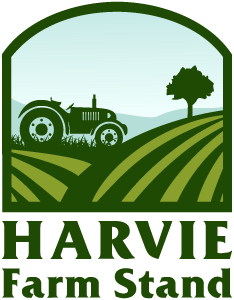 Not quite ready to be a member?
If you want to support your local farm and eat healthy but cannot commit to a full farm share season, you can use the farm stand to purchase one time shares. Once you sign up, you'll continue to receive notifications when we have one-time shares available.
About us
Harmony Farm, located just 10 kilometres north of the St. Lawrence River in Brockville, is a family run farm that specializes in small scale, high quality products.

Utilizing the principles of regenerative agriculture, Harmony Farm strives to produce fresh, natural, healthy food for the local market. All of the food harvested at our farm has been grown without the use of chemicals. Many of our vegetables are grown from heirloom or perennial seeds. Our animals are free to graze and forage in open pastures.

The farm's 250 acres of diverse landscape provides opportunities to produce and harvest a wide variety of natural products while maintaining a balance with nature and the environment...harmony.
Latest Farm Happening
June 8-10, 2023
Greetings Harmony Farm Members! This week we will offer our final Spring Share and get ready to transition to the Full Farm Share Season. Now that the risk of frost is safely past we are planting lots of warm season crops for the summer season. Melons were planted last week and corn is going in the ground today. This week we ate our first red toma1 read more »