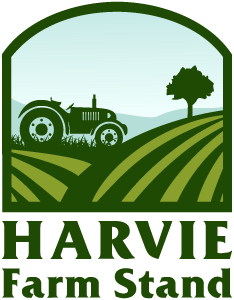 Not quite ready to be a member?
Harland's Creek Farm is pleased to offer vegetables, herbs, and flowers to a larger group of interested people through our Farm Stand Program. Our regular CSA/Farm Share program is full, however, members of our Farm Stand Program will receive notices for any week we have extra things to sell.

Similar to our regular program, we ask you to indicate your preferences, and, based on your preferences, you will receive a suggested mini-share bag valued at $10.00, and you will you be able to tailor the bag by:
1) rejecting it entirely
2) swapping out items
3) adding additional items

When we have Farm Share subscriptions, we will let you know; meanwhile, you will receive an offer to purchase through our Farm Stand each week. Rember that inventory is limited, and you should order early in the process.
About us
Harland's Creek Farm, LLC is a certified organic farm located on a historic site near Pittsboro NC. Our eggs, flowers, herbs, vegetables, and fruits are certified organic. The farm is operated by Judy Lessler, Erasmo Flores, and Yoli Nill. Judy started the farm with her husband in 1999. Erasmo worked on the farm for many years and became a partner in 2016. Yoli, Erasmo's wife, joined in the farm operations in 2018.

Harland's Creek Farm is dedicated to protecting our environment. We farm organically to protect our land. We use plastic-free packing for our deliveries to protect the world's oceans and streams.
Latest Farm Happening