About us
Garden of Eve farm, founded in 2001 by environmental advocates Chris and Eve Kaplan-Walbrecht, is dedicated to providing delicious organic vegetables, fruits and beautiful flowers and to "making changes in the world by living them."
Garden of Eve's organic vegetables and flowers are available from their Organic Farm Marketand Garden Center at 4558 Sound Avenue in Riverhead, farmers markets on Long Island and in Brooklyn, and through Community Supported Agriculture shares on Long Island, Queens, Brooklyn, and Manhattan.
Garden of Eve Farm is located on the East End of Long Island, where the North Fork wine country begins in Riverhead NY, about 80 miles from New York City.
Latest Farm Happening
Select your "Plant Share" ASAP!
Hello Plant Share members! PLEASE RESPOND TO THIS EMAIL (or email farmer@gardenofevefarm) with your COLLECTION CHOICE By Noon on Wed May 1! collections are listed below. Please include your NAME and PICK UP LOCATION in the email. If you can get back to me by the end of the day on Wed, I appreciate it! If you'd like to add on additional "collections"... read more »
Farm Stand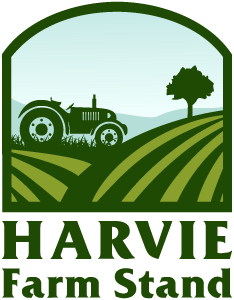 Not ready to commit to being a full-time member yet or are all shares sold out? Subscribe to the Farm Stand for Garden of Eve Organic Farm and get the chance to purchase a share each week that there is a harvest bounty.
Subscribe to Farm Stand
Our Delivery Area
Contact Garden of Eve Organic Farm