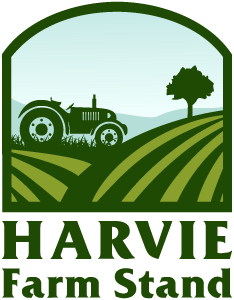 Not quite ready to be a member?
Want to receive notifications when we have items available to order? Please enter your email and you can be part of the Online Farm Stand. Delivery options now available!
About us
Flat Tack is a small scale farm nestled within the serene vineyard setting of Heathen Estate in Vancouver, Washington. The farm was started in 2017 by co-farmers Kelly and Patrick. Flat Tack Farm specializes in growing a wide variety of produce and is working on organic certification. We grow all of our food without the use of harmful pesticides, chemicals, or synthetic fertilizers; while focusing on improving the land to a healthier state using holistic, all natural practices. The current cultivated area is around 2 acres and is farmed using intensive methods that focus on low tillage and integrating Permaculture (permanent agriculture: creating natural eco-systems designed to be sustainable and self-sufficient) practices into our gardens. Flat Tack Farm focuses on growing heirloom, rare and unique varieties of produce.
https://flat-tack-farm.ueniweb.com/
We also believe in collaboration to grow a stronger food system! We partner with other local farmer friends to bring more abundance of sustainably grown food and farm products to our community!
A few of our growing partners are:
Sprout and Blossom Farm, Columbia River Mushrooms, Volehalla Farm, and our neighbors.
Our locally raised pastured beef share comes from
Windy River Livestock
in Washougal, WA. We also have locally baked bread from
Bleu Door Bakery
available as an add on. By combining in a cooperative effort the farmers can join forces to expand their operations and help more of our community members have access to locally grown goodness.
Latest Farm Happening
Farm Happenings for December 5th, 2022
Happy December! We hope everyone had a wonderful Thanksgiving. It sure looks like winter around the farm these last couple of days. Luckily, it gives us more incentive to stay inside and work on our farm preserving and creating of edible goodies. Do you miss the farm fresh goodies?!? Good news- We've got our farm fridge stocked with hot sauce... read more »