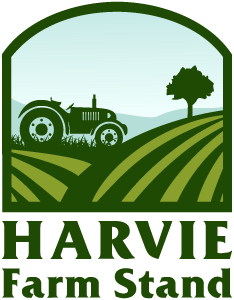 Farm Stand is OPEN!
Interested in purchasing a one time farm share for Thursday August 6th, Friday August 7th, Saturday August 8th?
The ordering period closes on Wednesday August 5th at 6:00 AM.
About us
Flat Tack Farm is a small scale farm nestled within the serene vineyard setting of Heathen Estate in Vancouver, Washington. The farm was started in 2017 by co-farmers Kelly and Patrick. Flat Tack Farm specializes in growing a wide variety of produce, all without the use of harmful pesticides, chemicals, or synthetic fertilizers; while focusing on improving the land to a healthier state using holistic, all natural practices. The current cultivated area is just under an acre and is farmed using intensive methods that focus on low tillage and integrating Permaculture (permanent agriculture: creating natural eco-systems designed to be sustainable and self-sufficient) practices into our gardens. Flat Tack Farm focuses on growing heirloom, rare and unique varieties of produce. Farm and Vineyard tours are available by appointment.
Latest Farm Happening
Farm Happenings for August 6, 2020
The tomatoes are finally ripening!!! Yay!!! We grow lots of types of tomatoes from heirlooms to cherry to sauce tomatoes. Pictured above are the black cherry, speckled roman (striped), blue brandywine, and tangella (orange tomato). We also have some Native Sun a yellow determinate tomato starting to ripen, orange cherry tomatoes, super... read more »