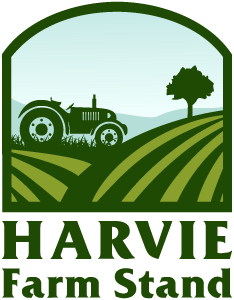 Not quite ready to be a member?
If you want to support your local farm and eat healthy but cannot commit to a full farm share season, you can use the farm stand to purchase one time shares. Once you sign up, you'll continue to receive notifications when we have one-time shares available.
About us
Firmly Rooted Farm is a small scale family vegetable farm located in Belgrave, Ontario. We love growing food: we grow organically, producing over 40 crops, on under 4 acres, during all 4 seasons of the year. We love feeding our local community, and only sell within 1 hour of the farm. We believe that to be firmly rooted means to live from the yields of our land, and to help our neighbours do the same. We hope you'll choose us to be your farmers!
Latest Farm Happening
Bulk Tomatoes, Beans and More!
The tomatoes are out: we'll have them this week and next and then that is it! It's hard to believe, but here we are. The beans, however, out performed expectations and we have quite a lot to offer. We also harvested quite a bit of ginger to make room for fall greens. The ginger was small (which is sad), but is lovely1 read more »
Our Delivery Area
Contact Firmly Rooted Farm