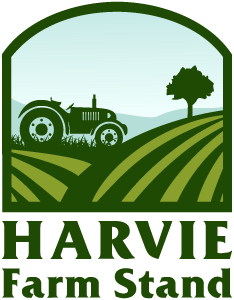 Farm Stand is OPEN!
Interested in purchasing a one time farm share for Thursday July 16th, Friday July 17th, Saturday July 18th, Sunday July 19th?
The ordering period closes on Monday July 13th at 10:00 PM.
About us
Firmly Rooted Farm is a certified organic vegetable farm located in Belgrave, Ontario. We love growing food: we grow over 40 crops, on under 4 acres, during all 4 seasons of the year. We love feeding our local community, and only sell within 1 hour of the farm. We believe that to be firmly rooted means to live from the yields of our land, and to help our neighbours do the same. We hope you'll give us the honor of being your farmers.
Latest Farm Happening
Farm Happenings for July 16, 2020
Hey veggie lovers! The word of the day is: intense. This season has been an education in intense heat, pest pressure, drought (then intensely heavy, flooding rain), and of course intense concerns around health. It's a little overwhelming, but through it all there is a sense of awe. We still get to farm, we get to bring... read more »
Our Delivery Area
Contact Firmly Rooted Farm