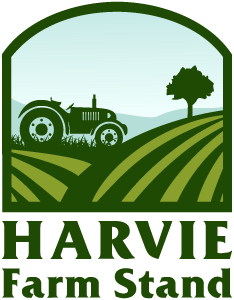 Not quite ready to be a member?
If you want to support your local farm and eat healthy but cannot commit to a full farm share season, you can use the farm stand to purchase one time shares. Once you sign up, you'll continue to receive notifications when we have one-time shares available.
About us
Hi there! We are a cooperative group of farm families, proudly working together to bring you Finger Lakes Farm Fresh; a new link to fresh, organic and natural foods direct from our families to yours! We are located right in the middle of three of the most beautiful Finger Lakes; Seneca, Canandaigua and Keuka, and are blessed to be farming some of the richest soils in our area!

For 15 years one of our meat producers, Bedient Farms has been providing quality, pasture-raised, nutrient-dense meats to families throughout our area. We collectively are excited to have teamed up with them, and several other families to bring you all an even larger variety of farm fresh food! Check out our "Farm Happenings" to meet and get to know the families behind all this great food each week!

Here on our Harvie site you will be able to order a customizable farm share box that will include an amazing variety of seasonal, organic veggies as well as any add-on items from extras each week! Most importantly YOU ALWAYS CHOOSE! We will also offer Meat and Egg shares that can be delivered along side of your veggie shares! Items available in your veggie boxes can also include Milk, Yogurt, Honey, Maple Syrup, Sauerkraut, Organic baked goods and more!

As a collaborative group of farmers dedicated to regenerative agricultural practices, we care about providing you high quality, nutrient-dense foods from a source you know and trust.

Bedient Farms, looks forward to introducing our long time customers to this new platform and we can't wait to welcome, meet and be of service to those of you just joining us! We are dedicated to providing you convenient access to our high quality product so that you and your families can experience worry-free, healthy meals; Weekly, Biweekly and Monthly shares are available and you can PAY AS YOU GO!

Check out the shares we offer for more details as well as the season durations and delivery/pickup options! Be confident that you will find a share size to fit your needs, and remember it's COMPLETELY CUSTOMIZABLE. And because we know life is never predicable, you'll always have the flexibility of adding on extras, skipping a delivery or changing your delivery option!

This season look for new SHARE SEASONS including a Lake Share for those of you who stay at the lake from Memorial Day to Labor Day! Also new, we are offering the BUTCHER BOX in two different sizes and you can receive any of these options WEEKLY, BIWEEKLY or MONTHLY!

Help us grow this service!
We are in hopes of growing our delivery area and number of families served this 2022 Season! If you are interested in becoming a drop-off location or would like information to share with your friends and family please let us know! We also have a refer-a-friend service where you and a friend or family that you have referred can both receive $$Credit for your shares!
Thank you for supporting Finger Lakes Farm Fresh and we look forward to serving you with nutrient-dense foods all season!
Latest Farm Happening
Thank you for Subscribing to Butcher Boxes 2022!
This week marks the last Butcher Box delivery for 2022 season! We appreciate you giving this a try this year and supporting our small, family farms! If you liked this subscription style meat purchasing option please be sure to give us feedback as we plan the 2023 season. Thanks again and we be sure to shop at www.bedientfarmsnaturalbeef.com if... read more »
Our Delivery Area
Contact Finger Lakes Farm Fresh