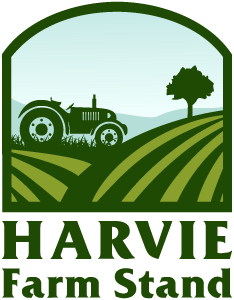 Not quite ready to be a member?
Want to order produce week to week, or order boxes for Farmer's Market pick up? Sign up for our online "Farmstand" and you will get e-mails when we have extra boxes, flowers, and eggs for sale. After you decide to purchase a box, you will be given the option to customize that box (swap out items you don't want) as well as purchase extra items like beans, eggs, and flowers.

Thursday Orders: order window is Sunday Evening-Tuesday 6am
You can pick up at any of our CSA pick up locations (lower peninsula, Pescadero, & Santa Cruz).

Weekend Orders: order window is Wednesday afternoon-Friday 6am
you can pick up at any of our current Farmers' Markets or on the farm here in Pescadero.
__________________________________________________________________________
We will be at the following markets this weekend:

Ferry Plaza Market, Saturday
San Mateo Market, Saturday
Clement St. Market, Sunday
Palo Alto, Sunday
Sunset Market, Sunday
__________________________________________________________________________
About us
Fifth Crow Farm
is a dynamic and diversified organic farm in Pescadero, CA. Founded in 2008 with a shoestring budget, a supportive local community, and ambitious dreams, we strive to bring eaters the highest quality, best tasting, and most nutritious food possible while creating a healthy, fulfilling, and fair work environment. We are situated in the Cloverdale Valley, 45 miles from San Francisco and 35 miles from Santa Cruz. We operate on 150 acres: 60 acres of row crops, about 5 acres of cut flowers, and a 35 variety apple orchard, a pear orchard, and a
pastured egg operation
consisting of 2 flocks of 350 beautiful ladies – all heritage breeds. We are committed to building an agriculture that is economically viable, socially just, and ecologically sound. To us this means stewarding our land in a way that not only respects but improves habitat for wildlife and builds better soil for future farmers. We are certified organic by CCOF and Animal Welfare Approved.
Latest Farm Happening
Farm News for July 9, 2020
Pictured above: Charlie and Ellie applaud in delight as Eloy pulls lettuce off of our Amish made (yep.. Amish) conveyor vegetable washer. To see a video check out our Instagram feed or Facebook page. Will post it shortly. First round of potatoes is ready to harvest. Cross your fingers... we're going to try to do it this week.. but... read more »