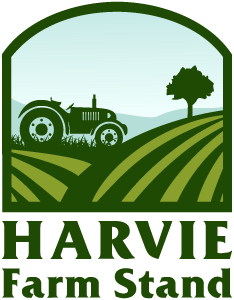 Farm Stand is OPEN!
Interested in purchasing a one time farm share for Tuesday December 8th, Wednesday December 9th, Thursday December 10th?
The ordering period closes on Sunday December 6th at 1:00 PM.
About us
Heather and Stephanie have been running Fiddlehead Farm since 2012 in Prince Edward County, Ontario. With a small team of employees they are ecologically growing ten acres of tasty vegetables. Offering both summer and winter vegetable boxes they like to keep families fed from June through March.

While they grew up in cities it is their shared passions for good food and the environment that led them to start their own vegetable farm after studying in ecology and politics. They started with a modest group of farm shares and a handful of farmers' markets. With the help of family, friends, and a dedicated following of both veggie box members and market customers the farm has steadily grown from its humble beginnings.
Latest Farm Happening
Another plentiful month!
With holidays around the corner, and a lot less visiting this year... we're hoping to stock you up well for special meals no matter the occasion or number of people around the table. By now you will have had a chance to see how you've eaten through your box - did you run out of some items? Do you have anything left over? You'll be even better equipped... read more »