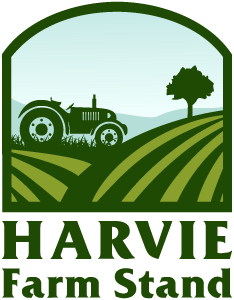 Not quite ready to be a member?
If you want to support your local farm and eat healthy but cannot commit to a full farm share season, you can use the farm stand to purchase one time shares. Once you sign up, you'll continue to receive notifications when we have one-time shares available.
About us
Farmhouse Nashville was born out of necessity. As a mother of four young children, I desired to feed my family nourishing food, healing food, local food and affordable food. I was disheartened at the prices of organic and was determined not to feed my family food that was from factory farms and laden with chemicals, pesticides and shipped in from thousands of miles away! Was that even possible? Fifteen years ago I joined a raw milk co-op in West Nashville. It was a step in the right direction. Our raw milk farmer was an Old Order Mennonite farmer. We were thrilled to have found a source for affordable, clean, healthy milk. Finding organic produce in this same community was a lot harder than I envisioned. It is a myth that Amish and Mennonite farmers are organic. Only two farmers in this community are growing organically. After months of searching, I discovered Golden Rule farm growing against the "grain" of the community. They were convinced and convicted that organic farming was the only way to grow nourishing, flavorful foods that would heal not only our bodies, but the land. Our partnership was only the beginning of this story. We started offering CSA shares to friends and family in Lebanon, then Mount Juliet and today, we serve hundreds of families in Middle Tennessee. Our commitment to nutrient-dense produce, pasture raised eggs and meats is undeniable. We work together to offer food that is not only healthier but affordable for families. We believe that foods grown organically are naturally best, but we also know that foods raised without the use of pesticides, chemicals and herbicides are healing the land. We use trace minerals and nutrients to enrich the soil. Organic is good, but nutrient-dense is better! Come share in the harvest and see and taste the difference of Fresh, Local, Real Food!
Latest Farm Happening
Farm Happenings for June 6, 2023
Week 5 ~ Welcome June! Hard to believe that May is gone! We hope you all are enjoying everything that is currently growing. We are loving the red potatoes...it's such an easy, delicious and healthy starch to add to our meals. We love to put them in the insta-pot and have them whole or mashed. Super easy! I1 read more »
Our Delivery Area
Contact Farmhouse Nashville