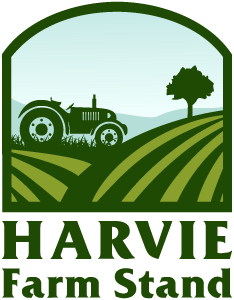 Not quite ready to be a member?
If you want to support our farm and eat healthily but cannot commit to a full farm share season, you can use the online farm stand to purchase one time shares. Once you sign up, you'll continue to receive notifications when we have one-time shares available.
About us
Your life is busy, and you need to have food on the table, at work, and on the go - you can still eat the best! The best flavor. Good for you. The food your family wants because you customize every basket. Fresh picked and delivered to your door. I am so proud of how I grow food - I eat what I grow. Taste the difference locally grown makes.

Farmer Joe is the fourth generation farmer of the DeFrancesco family. He and his wife, Ida, pride themselves on the wonderful plants and produce grown by the family and sold at their farm store. As they raise their family, they feel it is their responsibility to utilize good and safe farming practices. Their methods grow and work keeping the environment in harmony while producing healthy, delicious, nutrient dense, and diverse plants and produce.

Integrated Pest Management or I.P.M. is part of our sustainable agriculture farming practices. I.P.M. means we watch our greenhouses and field crops, scouting diligently for potentially harmful pests. When a pest has reached harmful levels, Farmer Joe determines the safest method for removal. Some of the controls Farmer Joe uses are: manually picking off insects, utilization of predator insect, us of natural and organic sprays. Crop rotation is also utilized throughout our fields to improve soil health and decrease pest risks. Farmer Joe uses no GMOs.

Farmer Joe's Gardens is located on family land that has been a chicken farm, geese farm, turkey farm, and apple orchard. The land is now growing vegetables and plants to continue the tradition. Farming remains a cornerstone in Wallingford, Connecticut, and our family intends to be part of it long into the future.

Named National Outstanding Young Farmers of America in 2016. Named Connecticut Outstanding Young Farmer in 2015.

Connecticut farms are thriving and growing in new and exciting ways. Our small family farm produces garden plants and a bounty of healthy, fresh food available in our farm store located at 109 Leigus Road, Wallingford, Connecticut.
Latest Farm Happening
[CSA Update] Last week of 2019 CSA
It's been a quiet week on the farm, where I am doing more tractor work these days to prepare the fields for winter and beyond. Over the past six weeks, you have eaten your way through farm-fresh vegetables and fruits, and the entire farm team has focused on bringing those to you. The custom program has been an adventure for us here on the farm - every... read more »
Our Delivery Area
Contact Farmer Joe's Gardens