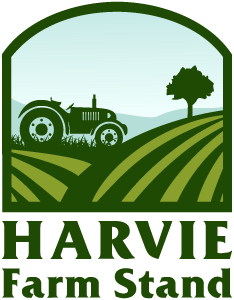 Not quite ready to be a member?
If you want to support our farm and eat healthily but cannot commit to a full farm share season, you can use the online farm stand to purchase one time shares. Once you sign up, you'll continue to receive notifications when we have one-time shares available.
About us
It is a challenge to eat healthy with a hectic schedule, yet, nutritious food can go a long way in giving you the energy to thrive in the modern, fast-paced world! And summer is the perfect time to begin a healthy diet as fruits and vegetables ripen and blossom.

Farmer Joe's Gardens' dedicated community-supported agriculture (CSA) delivers the freshest produce right to your doorstep to provide you with the natural goodness from the comforts of your home. Alternatively, you may pick them up directly from our farmstand in Wallingford, or arrange for private company site for employee-only pickups.

But there's more!

We offer a comprehensive package that includes subscriptions to our exclusive emails, videos, and printed newsletter that deliver the latest community and farmer news straight from the vine. You'll be up to speed with every careful step that goes into your CSA deliveries.

We don't want you to trouble yourself with meal-planning and last-minute ingredient purchases. That's why our package includes a "cook with what you have" membership with an accessible ingredient database that helps you refer and manage recipes based on your current supply. Look forward to no more wastage, and so much satisfaction in creating tasty dishes!

Life is usually a mixed bag (of fruits and vegetables, ideally!), that's why we reschedule our services to suit your time and target. Choose from a one-time share or ongoing subscription (weekly or biweekly of 18 weeks of the program). It's really your call! You don't have to worry about missing a single basket of nutritional delights as we prioritize every order according to your needs.

Customize your basket according to your palate and the preferences of your loved ones. Wow them with a steady supply of the most luscious strawberries, freshly collected milk, and a medley of delightful vegetables.

Sign up for our CSA package today to take the next big step in your wholesome lifestyle and give your loved ones the priceless bounty of good health!

Is a CSA right for you? Ask for a free copy of our 6 questions that anyone considering a CSA should ask. Tell me the 6 questions!
Latest Farm Happening
[CSA Update] Last week of 2023 CSA
From unexpected beginnings in April, when the Connecticut Agricultural stations were already reporting year-high bug counts, to now, there's been no shortage of surprises. Our feathery flock of chickens couldn't gobble up the bugs fast enough. We had to step in with dust baths and beef up our farm-wide integrated pest management programs, using on1 read more »
Our Delivery Area
Contact Farmer Joe's Gardens