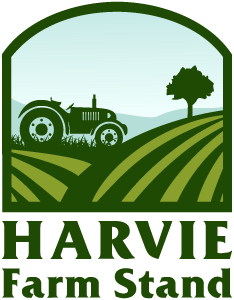 Farm Stand is OPEN!
Interested in purchasing a one time farm share for Saturday July 11th?
The ordering period closes on Thursday July 9th at 8:00 PM.
About us
Local organic vegetables and foods delivered to Eureka Springs, Berryville, and Holiday Island.

Fall season will run from Sept 2 to Dec 12. Sign-up starting soon.

Andrew and Madeleine have been providing vegetables at Eureka Springs farmers markets and local groceries for 10 years. Now we are re-opening our Veggie Box Subscription, utilizing this Harvie website, which offers personal customization, payment plans, vacation holds, and more. Veggie shares will start the week of April 22nd going to mid-August. We will take a one week break then start our Fall shares.

We grow certified organic vegetables in an intensive no-till system. We'll also offer organic produce and goods from other local farmers.

Pick up in Eureka Springs on Wednesday or Saturday, Berryville on Saturday, and Holiday Island on Wednesday. Or have your subscription delivered to your home or business on those same days for a small fee.
Latest Farm Happening
Farm Happenings for July 8, 2020
We were in the newspaper this last week: Organic Boom Encourages Farmers Tomatoes are heavy; our 2nd planting of zucchini/squash is overlapping with the 1st; eggplants, okra, and peppers will be trickling in soon. Madeleine is growing cut flowers, they will be available in "Extras". read more »
Our Delivery Area
Contact Sycamore Bend Farm