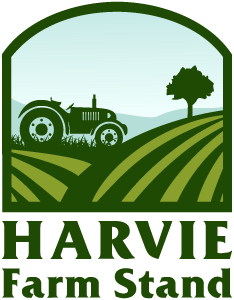 Not quite ready to be a member?
Greetings!
2021 CSA member sign-ups are currently underway. Our main season CSA share deliveries do not begin until June. In the meantime, and for the length of the season, we're able to offer one-time Farm Stand boxes (when available). Farm Stand requires no commitment. With Farm Stand, you're emailed weekly, and can opt-in to build a customizable box, based on current inventory. Your card is processed once we confirm the orders. Just provide your email address here, and you'll be notified when Farm Stand product is available. No other commitment necessary!
With gratitude, Sarah + Conner
*P.S. If you sign up for a 2021 CSA share, you are automatically enrolled to receive Farm Stand notifications for days that you don't already have a delivery.
About us
Certified organic vegetables and grass-fed meat, homegrown on 50 acres in the Willamette Valley. We are a first generation family farm dedicated to delicious food, healthy soil, and cultivating vibrant diversity on the land. Serving the Eastern Willamette Valley from Portland to Salem.Diggin'

Roots Farm builds on our collective agrarian heritage by:
- Connecting with our family, friends, and neighbors
- Tending the earth for sustained fertility and biodiversity
- Appreciating nature's pace and natural tendencies
- Supporting life on our farm- in our home and in our fields
Latest Farm Happening
Farm Happenings for July 27, 2021
We are grateful for you ALL! And for the BOUNTY, we say woah! Tomatoes and Celery and Shishitos peppers are here! The corn is tasseling. Shallots are curing in the field. Broccoli is on its way out (we've had a good run!). It must be mid summer. We hope you have a peaceful, nourishing week. Conner + Sarah read more »
Contact Diggin' Roots Farm