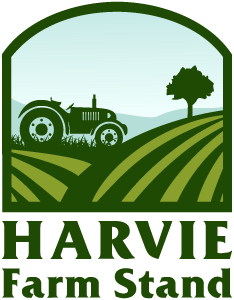 Not quite ready to be a member?
Thank you for supporting Daily Blessings Farm and local farmers. The online farm stand provides you a couple options:

1. Sample a farm share box without committing to an entire farm share season. You may choose from items available each week and is first come, first serve in regards to availability. Build your own box with items needed to experience the customization process.

2. Order farm products when needed. This is a perfect solution when occasional produce is needed. You may want to sample seasonal produce or order a large quantity of a particular item for an event or canning. Inventories are updated regularly once a week. Orders are filled first come, first served while supplies last. Please contact the farm directly for wholesale orders.

Please note: Please bring a reusable grocery bag or box at your time of pick up to transfer your produce and take it home. A $5 processing fee is applicable with each order.

If you would like to reserve a regular box of produce for pick up or delivery, please scroll down and sign up for the Community Supported Agriculture (CSA) harvest farm share subscription.
About us
Established in 2018, Daily Blessings Farm is a 5 acre organic farm growing fruit, vegetables, herbs, poultry, and cut flowers while incorporating strategies to protect pollinators, be wildlife friendly, restore creek health and protect the existing ecosystems on the land.

We encourage a slower pace of life: appreciating the land's beauty, flavors and aroma's while growing positive relationships in the community. We value the smiles of children at play, looking out for each other, and know that saying hello with a smile says "Welcome" better than any doormat.
Latest Farm Happening
Farm Happenings for week of October 11
Happy Sunday Everyone! It is so refreshing to see the Earth absorb the light rain we've had this weekend. Last night the temperatures dipped into the 30's here and brought our season to an end a bit early. This will be your last produce box for 2020, however, I will have a few crops available at the farm stand on Thursdays... read more »
Our Delivery Area
Contact Daily Blessings Farm