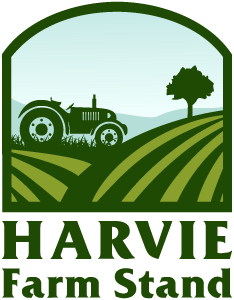 Farm Stand is OPEN!
Interested in purchasing a one time farm share for Thursday June 4th, Friday June 5th?
The ordering period closes on Tuesday June 2nd at 10:00 PM.
About us
Established in 2018, Daily Blessings Farm is a 5 acre organic farm growing fruit, vegetables, herbs, poultry, and cut flowers while incorporating strategies to protect pollinators, be wildlife friendly, restore creek health and protect the existing ecosystems on the land.

We encourage a slower pace of life: appreciating the land's beauty, flavors and aroma's while growing positive relationships in the community. We value the smiles of children at play, looking out for each other, and know that saying hello with a smile says "Welcome" better than any doormat.
Latest Farm Happening
Farm Happenings for week of May 31, 2020
Welcome New Families to the Late Spring Season farm share. Just a reminder that your Harvie account has a multitude of recipes to explore so please take advantage of that or send me your favorite recipe to share with other members. Also make sure you set your preferences as this is an integral part of customizing your box with items you like. This... read more »
Our Delivery Area
Contact Daily Blessings Farm