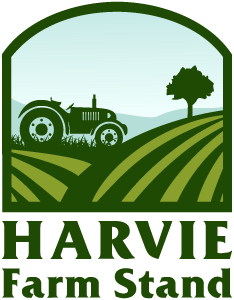 Not quite ready to be a member?
This is our online farm stand.

If you'd like to receive a notification when the farm has surplus produce or eggs for an occasional order, please subscribe below and provide your email address.

Please note: A minimum order is required for all farm stand orders. Orders are filled first come, first served while supplies last. A $5 farm stand fee is applicable with each order.

If you want to join as a seasonal farm share member, select the shares of your choice on the left of this page and follow the prompts to sign up.

Thank you for supporting Daily Blessings Farm and your local farmers participating in the Josephine County Farm Collective.
About us
Established in 2018, Daily Blessings Farm is a 5 acre farm organically growing fruit, vegetables, culinary herbs, poultry for eggs, and cut flowers while incorporating strategies to protect pollinators, be wildlife friendly, and protect the existing ecosystems on the land.

Roots that Build Community 2022!
In an effort to expand the food network, Daily Blessings Farm has established the Josephine County Farm Collective: a group of local, small farms working together to deliver fresh, organically grown produce, flowers and fiber products throughout the community. These farms are working collaboratively to share resources, knowledge, marketing, and distribution channels to better serve Josephine County residents. Try our farm share program in 2022 and taste the different with all the benefits of customizing your deliveries.
Latest Farm Happening
Farm Happenings for Week of October 9, 2022
LAST WEEK OF THE MAIN SEASON! Read on for a few important end of season announcements . . . New Bread: Jalapeno Cheddar large Loaf Camelina Oil is both a wonderful cooking oil, but this lightweight and silky oil is traditionally used for hair and skin care. It is a gentle moisturizer and can be used by itself or blended into your own salve,... read more »
Our Delivery Area
Contact Daily Blessings Farm: Home of Josephine County Farm Collective