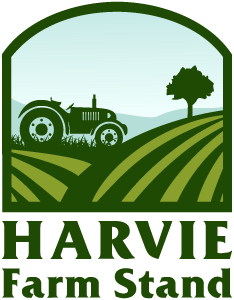 Not quite ready to be a member?
Sign-up for our farm stand email list! If we have extra veggies throughout the season, you will have the opportunity to purchase one time shares. Once you sign up, you'll continue to receive notifications when we have one-time shares available.
About us
Cherry Valley Organics began in 2001 as a USDA certified organic farm, producing a high diversity of agricultural products, including vegetables, herbs, cut flowers, and potted plants. Since those early years, we have grown into an organic lifestyle company, producing a wide diversity of products that support a clean, organic lifestyle, including our herbal teas and herbal body care products, all of which are grown or hand-made at our farm.

At Cherry Valley Organics, we believe in…

*Living the healthiest life possible (full of organics!)
*Fair, livable wages for our team members
*USDA certified organic growing and production practices
*Minimizing our carbon footprint and ecological impact
*Supporting our local community

Cherry Valley Organics is a collaboration. Unlike traditional family farms, we come from diverse geographical, family, and professional backgrounds. We are growers, scientists, food & health enthusiasts, teachers, caretakers, chefs, and nutritionists. We are all farmers. And, all of us here at Cherry Valley Organics are committed to growing and producing high quality certified organic products for our community. We would never compromise on organics. Ever.

Cherry Valley Organics, founded by Jodi Danyo, began as a one-third-acre "urban farm" in the Pittsburgh suburb of Crafton, Cherry Valley Organics now encompasses approximately 36 acres in nearby Cherry Valley, Washington County, PA. Despite this expansion, the footprint of the operation is still quite small with farming operations encompassing less than 8 acres. The farm was built, quite literally, from the ground up!

Our Farm Share Growers, Emily Kramer, Vanessa Davis, Lindsay Henry, Alexis Williams, and Alliy Gundlach, love producing high quality organic products for our local Pittsburgh communities. You can find our products at the Sewickley Farmer's Market on Saturdays (April through November), and also at local florists and specialty shops. In 2018, we opened a Farm Market & Cafe along the Panhandle Trail in Burgettstown, PA.

What makes our Farm Share unique?

*We wash the produce. Thoroughly. You are unlikely to get any mud in your CVO Farm Share bag. We still recommend that you wash our veggies, but many items will be ready to eat (and may make for excellent snacking in the car on the way home from the pick-up location).

*High diversity of veggie crops. We grow over 150 varieties of vegetables and herbs per season, on average.

*Specialty crops, like microgreens. It's a bit unusual to see this high value crop in farm share programs. They are a bit tricky to grow, but wow do they pack a nutritional punch! Despite their small size, they are the most nutritious veggie in the share!

*We believe in minimizing our environmental impact, and we use biodegradable and compostable packaging wherever possible. And we have a variety of new packaging products in the works for 2021.

*Specialty cut flowers are a niche crop for us. We grow many of the hard-to-grow flower varieties like Ranunculus, Bells of Ireland, Delphinium, and more. Many more. Nearly 300 varieties! Our flowers are not your run of the mill market flowers. Our bouquets are carefully crafted, and absolutely gorgeous!

*We have extensive partnerships with other local businesses and farms, including Primrose Farm (pasture-raised eggs), Paul Family Farms (maple syrup), Tait Farm (jams, butters, shrubs), Weatherbury Farm (flours, milled products), Big Bob's Honey (honey), Clarion River Organics (potatoes, sweet potatoes, melons, winter squash), Woolf Family Farms (blueberries, apples, peaches), Cherish Creamery (cheese), Emerald Valley Artisans (cheese), Steel Cup Coffee Roasters (organic, fair-trade coffee), Conover Family Farm (pickles, hot sauce) and more! A selection of these items is available on a weekly basis and can be added onto your Veggie Farm Share in any quantity you choose. We believe in the value of small business and keeping dollars in our Pittsburgh neighborhoods.
Latest Farm Happening
Farm Happening for September 29th
New this Week in Your Shares: Green Beans, Cucumbers, and Dinosaur Kale are back in limited quantities! Featured from Our Farm Partners: Primrose Farm Bread and Butter Pickles and a diverse selection of cheeses from Cherish Creamery, Broadrun Farm, Pleasant Lane Farm, and Goat Rodeo Woolf Farm Apples continue.... Customer... read more »
Our Delivery Area
Contact Cherry Valley Organics