About us
Cherry Valley Organics, located in Washington County just 20 miles from downtown Pittsburgh, is a USDA certified organic farm, producing a high diversity of agricultural products, including vegetables, specialty greens, mushrooms, herbs, and cut flowers. In addition, we offer potted plants, herbal teas, and herbal bath & body products, all of which are grown or hand-made at the farm.

Originally founded by Jodi Danyo in 2001, Cherry Valley Organics has recently become a collaboration of growers (including Allie Logue and Jessie Weiss) who love producing high quality organic products for our Pittsburgh communities. You can find our products at the Sewickley Farmer's Market on Saturday (April through November), and at local restaurants, florists, and specialty shops. This year we are excited to offer a farm share of fresh, organic produce delivered conveniently to your neighborhood!
Latest Farm Happening
Farm Happenings for June 25, 2019
New this Week: Radishes & Sunflower Bouquets! Did you know that starting this week, you can order Primrose Farm eggs by the dozen as an "extra" item in your share? And yes, the eggs will be delivered in the bag with all your veggies! Primrose Farm is a local, family farm nestled in the rolling hills of Washington County, PA.... read more »
Farm Stand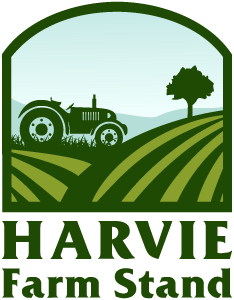 Not ready to commit to being a full-time member yet or are all shares sold out? Subscribe to the Farm Stand for Cherry Valley Organics and get the chance to purchase a share each week that there is a harvest bounty.
Subscribe to Farm Stand