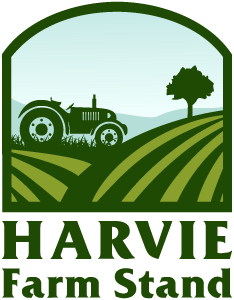 Not quite ready to be a member?
Sign up for our newsletter to learn more about us and our farm. Plus, you'll get our free veggie storage guide. Sign up here.


Harvie Farm Stand is the best way to pre-order extra shares of produce for pickup at the Mankato Farmers Market or on our farm and is a great way to test out what getting a farm share is like without committing to the whole season.

You'll get notified via email when we have shares available. Harvie will automatically create a share based on your preferences and you can always swap and add things so that you get the perfect share.

Pickup available on Friday afternoons on the farm and Saturdays at the Mankato Farmers Market.

Sign up today and get 25% off your first Farm Stand share!
About us
Cedar Crate Farm grows a wide variety of fruits and vegetables using holistic, sustainable practices. We take a lot of pride in bringing you fresh, healthy, and sustainable produce. We love sharing our love of high quality, tasty food with our community!

We use a variety of sustainable and regenerative practices so that we can leave the land in better shape than when we found it. We utilize cover crops so that our land is covered with living plant material for as much of the season as possible. Cover crops also provide valuable habitat for insects and pollinators. We don't use synthetic chemicals on our farm and we seek to improve our land each year.

We believe that food is medicine and that the better you eat, the healthier you will be. Whole, unprocessed foods are one of the best ways to eat well and stay healthy. We don't spray our produce with synthetic chemicals so you always know exactly what you're eating.
Latest Farm Happening
Will the lettuce survive single digit temps?
We've just had our coldest temperatures since last winter here on the farm. We saw single digit temperatures; my truck thermometer said 8* on Tuesday morning which is well below freezing. It begs the question: will the lettuce and spinach survive these cold temperatures? The answer is: it depends. We scouted our lettuce and spinach tunnels on Tues1 read more »