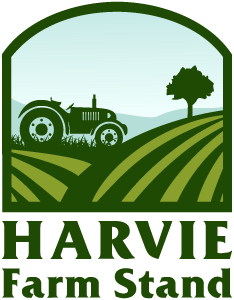 Not quite ready to be a member?
Harvie Farm Stand is the best way to pre-order extra shares of produce for pickup at the Mankato Farmers Market and is a great way to test out what getting a farm share is like without committing to the whole season. Please note that Farm Stand shares are only available when we have surplus shares.

You'll get notified via email when we have shares available. Harvie will automatically create a share based on your preferences and you can always swap and add things so that you get the perfect share.

Pickup available on Saturdays at the Mankato Farmers Market.

Sign up today and get 25% off your first Farm Stand share!
About us
Cedar Crate Farm grows a wide variety of fruits and vegetables using holistic, sustainable practices. We take a lot of pride in bringing you fresh, healthy, and sustainable produce. We love sharing our love of high quality, tasty food with our community!

We use a variety of sustainable and regenerative practices so that we can leave the land in better shape than when we found it. We believe that food is medicine and that the better you eat, the healthier you will be.
Latest Farm Happening
Drip tape, garlic scapes and tomato cages & stakes,
Well, the first week of the CSA kicked off with minimal hiccups or problems. It was SO great to see how excited everyone was to pick up their first share! Bear with us as we learn your names. It's something we strive to do every season! Apart from the CSA the work continues on the farm. This week the majority of our tasks besides our typical harvesting... read more »