About us
Owned and operated by Janet Aardema and Dan Gagnon, Broadfork is a small family farm in Chesterfield, VA providing the metro-Richmond area with Certified Naturally Grown vegetables and herbs.
We use traditional European methods of biointensive, raised bed production while maximizing soil and plant health for nutrition and sustainability. No synthetic/chemical fertilizer, pesticide, herbicide, or fungicide is ever used in any part of the process of growing your food. Everything we sell is grown by us, and we farm full-time, supporting ourselves and our four children through our farm business.

Growing practices at Broadfork utilize only ecological methods: compost, cover crops, organic fertilizer, and minerals are used to feed the soil that feeds our plants. Raised beds are used to prevent soil-compaction, allowing for happier plant roots. We use organic potting soil and fertilizer, as well as amendments like fish emulsion and sea minerals. No chemical fertilizers, herbicides, fungicides, or pesticides are ever used on your food and we are Certified Naturally Grown (which follows the same national standards used for Organic Certification). We are also proud members of the Virginia Association for Biological Farming and Slow Food RVA. Janet and Dan both hold Bachelor's Degrees in Biology from Davidson and Lafayette Colleges, respectively. Janet holds a Master's Degree in Education from the Harvard Graduate School of Education. We both thrive on putting our biology backgrounds to use in a farm setting and share a passion for farm education.
Latest Farm Happening
Second Half of April...Main Season on the Horizon
Our main season is just on the horizon! This week's share is the last of our "Winter Farm Share" season. Thank you so, so much for joining us for this inaugural Winter Season and first run with the Harvie software. We hoped you've enjoyed the vegetables (and bread) and the process. If you haven't signed up for a Farm Share for our main season (May through... read more »
Farm Stand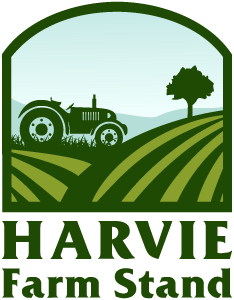 Not ready to commit to being a full-time member yet or are all shares sold out? Subscribe to the Farm Stand for Broadfork Farm and get the chance to purchase a share each week that there is a harvest bounty.
Subscribe to Farm Stand