About us
Bountiful Blessings Farm was established in the fall of 1998 as an organic, u-pick strawberry farm. After five years of hard knocks (it's hard to have all your "eggs" in one basket), we expanded to winter vegetable production in the fall of 2003, and then into year-round production in 2010. We now provide our customers with vegetables and berries (in season) 10 months of the year. Although all 5 of our children have given of their blood and sweat to make the farm into what it is today, Joshua (our second son), along with his wife Kelli, and our youngest son, Caleb, are still growing good food and good character by working the land with us.
Latest Farm Happening
Farm Happenings for July 16 & 18, 2019
Summer is really here – corn, tomatoes, green beens & okra! While you are enjoying the summer crops we are already planning and planting for the fall/winter. Planning ahead is a key element in farming because the Fall harvest depends on the Summer plantings. We are looking at a very rainy week ahead but rain or shine we will be... read more »
Farm Stand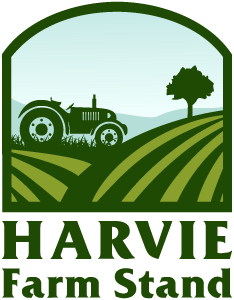 Not ready to commit to being a full-time member yet or are all shares sold out? Subscribe to the Farm Stand for Bountiful Blessings Farm and get the chance to purchase a share each week that there is a harvest bounty.
Subscribe to Farm Stand
Our Delivery Area
Contact Bountiful Blessings Farm