About us
Hi! I'm farmer Jen LaMonaca (former marine biologist) and along with my husband Ryan (a graphic designer), we operate B&B Farms CSA. In 2008, I switched from hauling nets and sorting fish to working as a farm apprentice driving tractors and growing crops. In 2010 I started my own CSA, leasing land from Ryan's aunt/uncle Art Brown, former NJ Secretary of Agriculture, and wife Carolyn – Art and Carolyn are great mentors! Together, we grow about 40 vegetables, flowers and herbs. As a CSA member, pickup your customized farm share on the farm weekly throughout the season - bring your bag and pack up your share in our Farm shop. Also, enjoy picking (and eating!) right off the vine - flowers, herbs, green beans, cherry tomatoes and more when available. AND purchase local extras (fresh baked breads, eggs, fruit, corn, cheeses, meats and more). Get to know your farm and food, how it is grown and the farmers who grow it.
Latest Farm Happening
Farm Happenings for June 20, 2019
CSA Week 4... Farm News. read more »
Farm Stand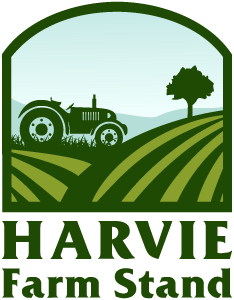 Not ready to commit to being a full-time member yet or are all shares sold out? Subscribe to the Farm Stand for B&B Farms and get the chance to purchase a share each week that there is a harvest bounty.
Subscribe to Farm Stand