Warning! You cannot signup for this farm as there are no delivery days configured yet.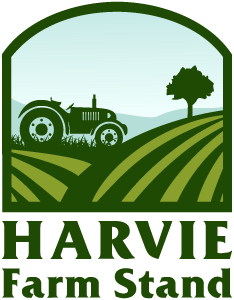 Not quite ready to be a member?
If you want to support your local farm and eat healthy but cannot commit to a full farm share season, you can use the farm stand to purchase one time shares. Once you sign up, you'll continue to receive notifications when we have one-time shares available.
About us
Hi, I am Jen LaMonaca. Along with my husband Ryan we own B&B Farms. Ryan and I did not start off as farmers. I grew up in a city, NOT a farm, and I have a degree in marine science. After 10 years of hauling nets and sorting fish, seasickness and contemplating graduate school, I got involved in agriculture. Over time, I made my way from leasing about 2 acres and a handful of customers to now owning B&B Farms. I grow 50 different crops and 150 varieties for an expanding CSA, on-farm retail market and on-farm events, and operate pick-your-own operations. My husband, Ryan, is a generation removed from agriculture; his own family's farm was sold when he was too young to remember. Ryan has a degree in visual arts and has worked as a graphic designer for 20 years in the casino industry and owns Creative Solutions Graphics.
Latest Farm Happening
CSA Week 20. Thanks for a great season!
CSA pickup, LAST ONE FOR THE SEASON! HOURS: Th, Fr 1-6 PM and Sa 11 AM-3 PM CROPS… Baby Greens – kale and swiss chard; Hakurei turnips (a white, sweet radish) AND red radish; Lettuce – tender mix and big crunchy heads; Arugula; Mix and Match Broccoli, Cabbage or Cauliflower; Potatoes – sweets, golds and reds;... read more »