Personalized Harvie Farm Shares - Virginia
Harvie connects you directly with trusted local farms who deliver shares of farm fresh products customized to your personal preferences.
You are currently viewing:
To search for farms and delivery locations in your area, use the search criteria below
Broadfork Farm
9501 Deer Range Rd, Moseley, VA
Owned and operated by Janet Aardema and Dan Gagnon, Broadfork is a small family farm in Chesterfield, VA providing the metro-Richmond area with Certified Naturally Grown vegetables, herbs, and flowers.
We use traditional European methods of biointensive, raised bed production while maximizing soil and plant health for nutrition and sustainability. No synthetic/chemical fertilizer, pesticide, herbicide, or fungicide is ever used in any part of the process of growing your food. Everything we sell is grown by us, and we farm full-time, supporting ourselves and our four children through our farm business.

Growing practices at Broadfork utilize only ecological methods: compost, cover crops, organic fertilizer, and minerals are used to feed the soil that feeds our plants. Raised beds are used to prevent soil-compaction, allowing for happier plant roots. We use organic potting soil and fertilizer, as well as amendments like fish emulsion and sea minerals. No chemical fertilizers, herbicides, fungicides, or pesticides are ever used on your food and we are Certified Naturally Grown (which follows the same national standards used for Organic Certification). We are also proud members of the Virginia Association for Biological Farming and Slow Food RVA. Janet and Dan both hold Bachelor's Degrees in Biology from Davidson and Lafayette Colleges, respectively. Janet holds a Master's Degree in Education from the Harvard Graduate School of Education. We both thrive on putting our biology backgrounds to use in a farm setting and share a passion for farm education.
read more
Sign Up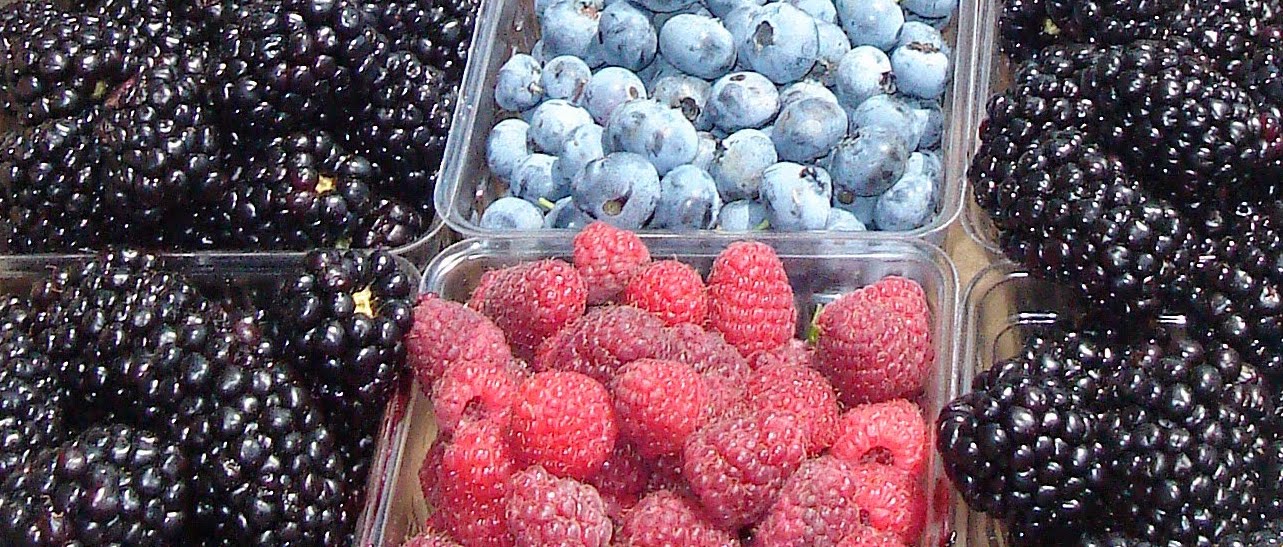 AgriBerry Farm
6289 River Road, Hanover, VA
Owned and operated by the Geyer family, Agriberry Farm specializes in growing berries and has a diverse orchard as well. The farm is located in Hanover, Virginia. The Geyer family is dedicated to CULTIVATING VITALITY THROUGH GREAT FRUIT, by providing sustainably-grown, high quality fruits to our community. Agriberry Farm is also committed to employing and empowering youth, and encouraging everyone to EAT MORE BERRIES through its annual Richmond-area Full Season (May-September) and Fall (September-October) Farm Share programs. The farm also offers satellite programs in the Annapolis, MD area and in Virginia's Northern Neck area. The farm also participates in a full schedule of weekly markets.
Agriberry Farm is open for visits on select Saturdays each season.
read more
Sign Up
Willowsford Farm
23595 Founders Drive, Ashburn, VA
Willowsford Farm is a certified organic vegetable and livestock farm in Loudoun County, Virgina. Our farm is a creative, productive use of the green space within the Willowsford community that honors the agricultural history of our area. Our CSA membership is open to the public, and we consider all of NoVa our neighbors. Through farming, education, and land stewardship, we're building a model for intentional, sustainable, delicious eating- one CSA box at a time!
read more
Sign Up
Potomac Vegetable Farms
9627 Leesburg Pike, Vienna, VA
Delivery shares have sold out for the 2020 Autumn season. We will open for 2021 CSA registration on Feb. 1, 2021. Be sure to check back!

Our farm has been in operation since 1962 and is owned and managed by three women farmers (with lots of help). We have two farms in Northern Virginia -- the hub is in Fairfax County and the larger production farm is in Loudoun County. We grow our vegetables ecoganically (focusing on soil health, human health and long term sustainability) and sell them at seven farmers markets, our two roadside stands, and through the CSA.
read more
Sign Up
Saint Isidore Homestead and Permaculture
9072 Old County Rd, Grottoes, VA
We are a small family farm located in Grottoes, Virginia, serving the city of Harrisonburg and the counties of Rockingham, Augusta, and Greene. We produce high-quality food using sustainable practices and ethical principles of care for the common good. Having witnessed the healing power of good food in dealing with family health issues, we started farming in 2015 in an effort to sharing with others the benefits of fresh, nutritionally-dense food, grown in a clean environment, using integrative agricultural methods. We believe that in order for food to be healthful, the environment in which it grows has to be healthy. To that end, we integrate animal and plant systems in ways that, in their natural interactions, they create an ecological balance leading to abundance and quality.

We grow over 50 different vegetable crops, perennial vegetables and fruits, and raise pastured pork, as well as ducks and chickens, for meat and eggs.
read more
Sign Up
Harvie Farms Local
150 54th St, Pittsburgh, PA
Harvie Stockman Share is a partnership with Jubilee Hilltop Farm. We ship a customizable meat box directly to your door every 4 weeks!

Jubilee Hilltop Farm lost 98% of their business selling to top restaurants and wholesale accounts during the shutdown related to the COVID-19 pandemic. Harvie allows the farm to connect directly with YOU so you can eat this responsibly raised meat at home.

Every 4 weeks, we will ship a box to you via FedEx (FREE SHIPPING most zip codes across the Mid Atlantic and Midwest, see map). You will have the opportunity to customize your box before shipping. Each box will contain approximately 5-10 lbs of meat, though exact weight depends on the cuts you choose. Options include many different steaks (ribeye, NY Strip, tenderloin, etc), ground beef, ground pork, sausage, roasts, pork chops, bacon, and more!

Deliveries start the first week of September. As one of the first 400 families to join us, please use coupon code "SS25OFF" to get 25% off your first box.

Thank you for supporting our farmers and we look forward to serving you.

-Simon from Harvie on behalf of Neal and his family at Jubilee Hilltop Ranch
read more
Sign Up
Pickup Locations
[ 54 results ]