Nutritional yeast.
That's the signature ingredient of BjornQorn, a popcorn producer out of the Hudson Valley. The cheesy, savory flavor is "the backbone" of their solar-popped corn.
"When you think of Doritos you think of a nacho cheese chip; when you think of BjornQorn, you will think of a nutritional yeast popcorn," explains Stephanie Bauman, a part of the BjornQorn team.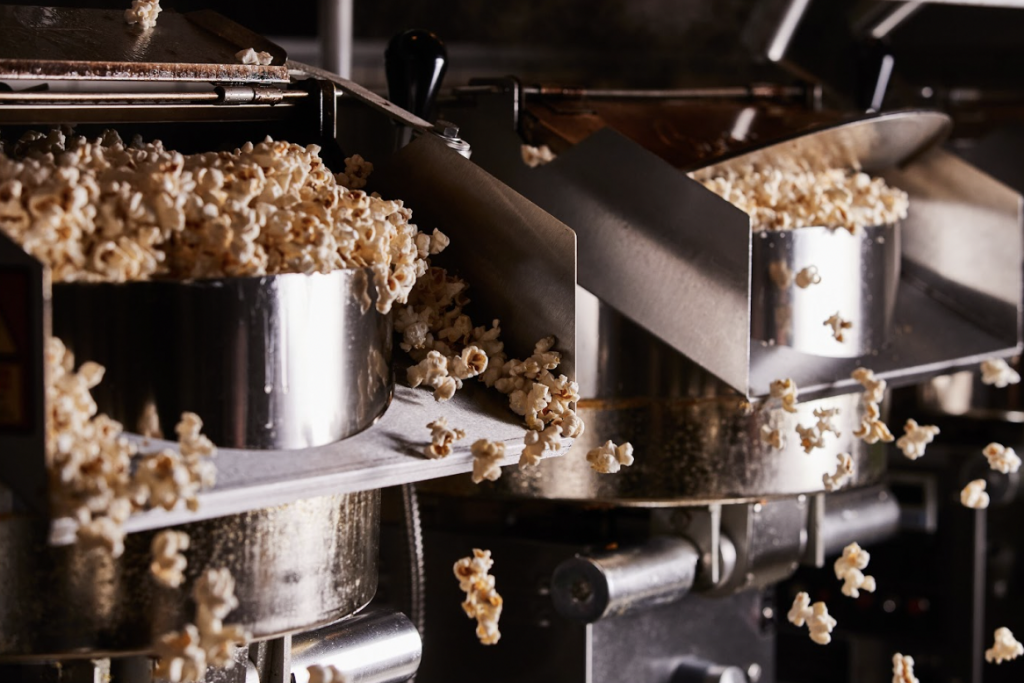 Bjorn, son of Minnesota corn farmers, started popularizing this nutritional yeast-covered popcorn as a student at Bard College, hosting pop-up parties that featured the popcorn, named BjornQorn, with his friend and now co-founder Jamie O'Shea.
Fast forward a decade — Jamie and Bjorn started these pop-ups in the early 2000s — and the duo returned to this concept, deciding to make a "real go" of BjornQorn, using Bjorn's family recipe and a solar technology Jamie was developing.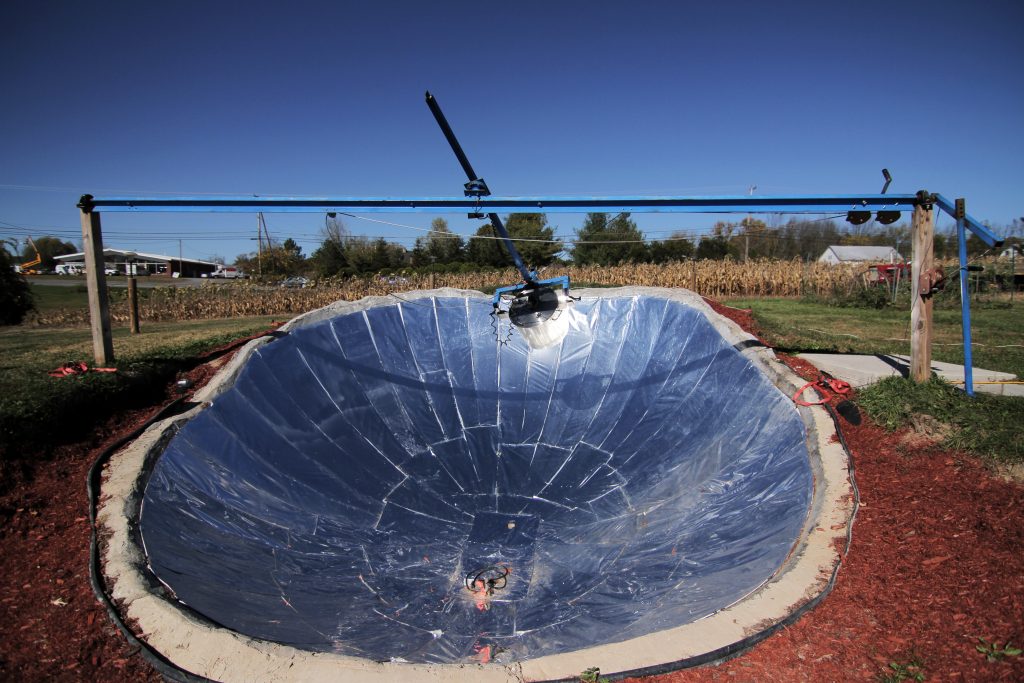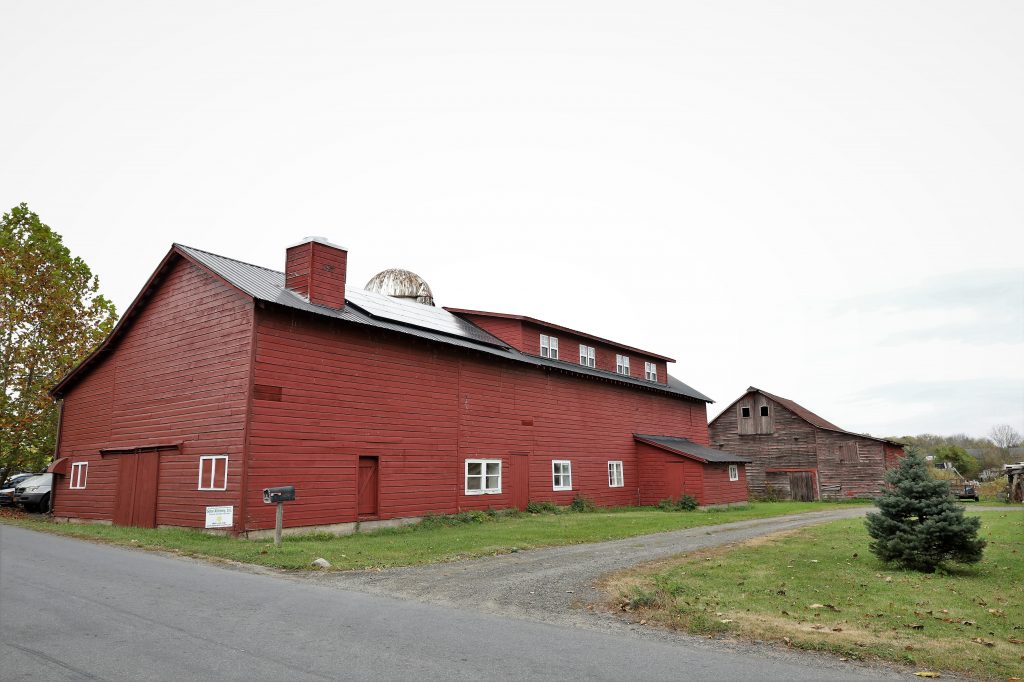 The sun-popped, vegan corn still uses solar technology, though since the official creation, they've moved away from their flagship model, a solar-thermal operation that relied on mirrored reflectors to collect the sun's rays, focus them on giant kettles, and pop the corn.
Today, they operate with a solar-electric facility, which mimics outdoor conditions.
This copycat weather comes to play in their second variety of BjornQorn: Cloudy. Unlike the "crisp, flavorful" classic version, Cloudy is a bit more "roasty" and well done.
"When we were popping outside with a solar thermal operation, if a cloud got in the way of the sun, the popcorn took a bit longer to pop," Stephanie Bauman, a part of the team at BjornQorn, explains, noting that this is what gave it the unique flavor. "At that point, we just had classic, and we would eat it ourselves."
Since moving away from outdoor operations, they've created a button called Cloudy that simulates the time it took the popcorn to pop when a cloud passed over the panels.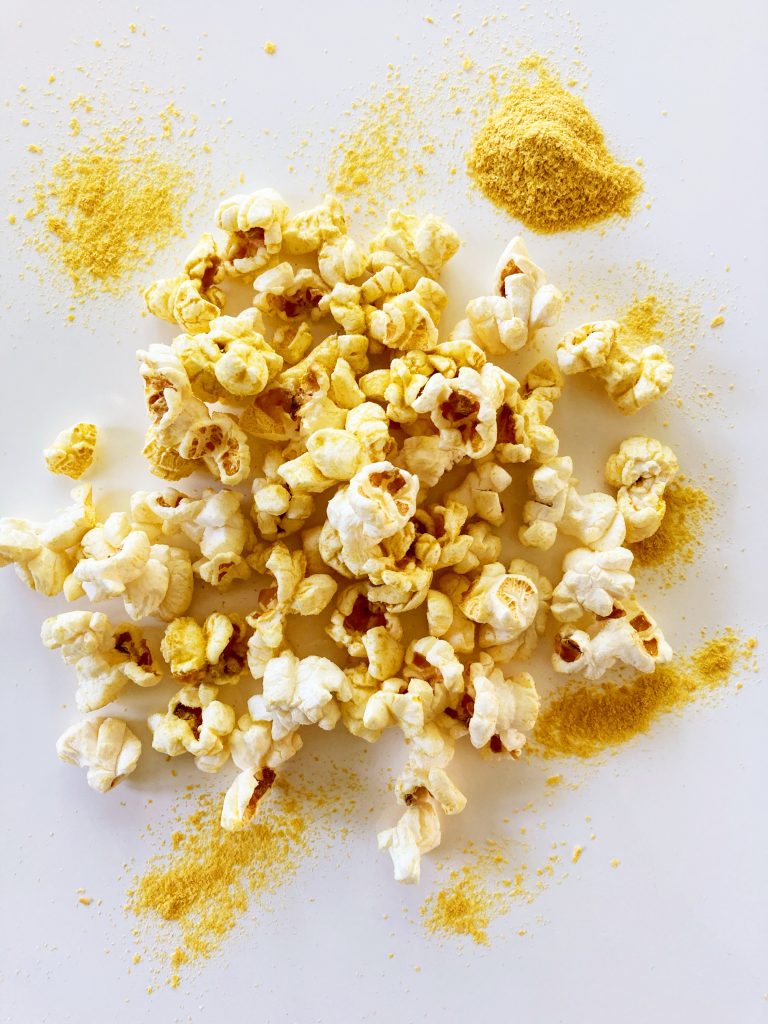 About 50% of their corn (BjornQorn pops around 75,000 pounds per year) comes from Bjorn's family farm. The other half is sourced from partner farms in the Hudson Valley.
"Some of the popcorn we pop is certified organic, but the majority is either minimally treated or uncertified organic," the website explains.
"We keep track of all the processes our farmers use, and we accommodate them based on the reality of their livelihoods and farm structures. Keeping it close to home and partnering with small farms is more valuable to us than a corporate certification."
This ties back to why BjornQorn is proud to partner with Harvie: "We love Harvie's mission to help people easily access fresh local foods and connect with small businesses and farms. We are in a reciprocal relationship — they care about us, and we care about them."
Praised as one of the best snacks around by Bon Appétit, Refinery29, and the New York Magazine, if you haven't tried BjornQorn yet, we can't recommend it enough. Though it may taste like there's tons of butter or cheese, there's none — it's all nutritional yeast.