Everyone has a bottle of olive oil in their kitchen. The daily-used ingredient is everywhere — yet most eaters know almost nothing about it. 
Heather Cramer, the owner of Olive & Marlowe, an independent, woman-owned olive oil and vinegar store, has been slowly changing this by bringing small-batch, artisanal oils to Pittsburghers for the last 12 years.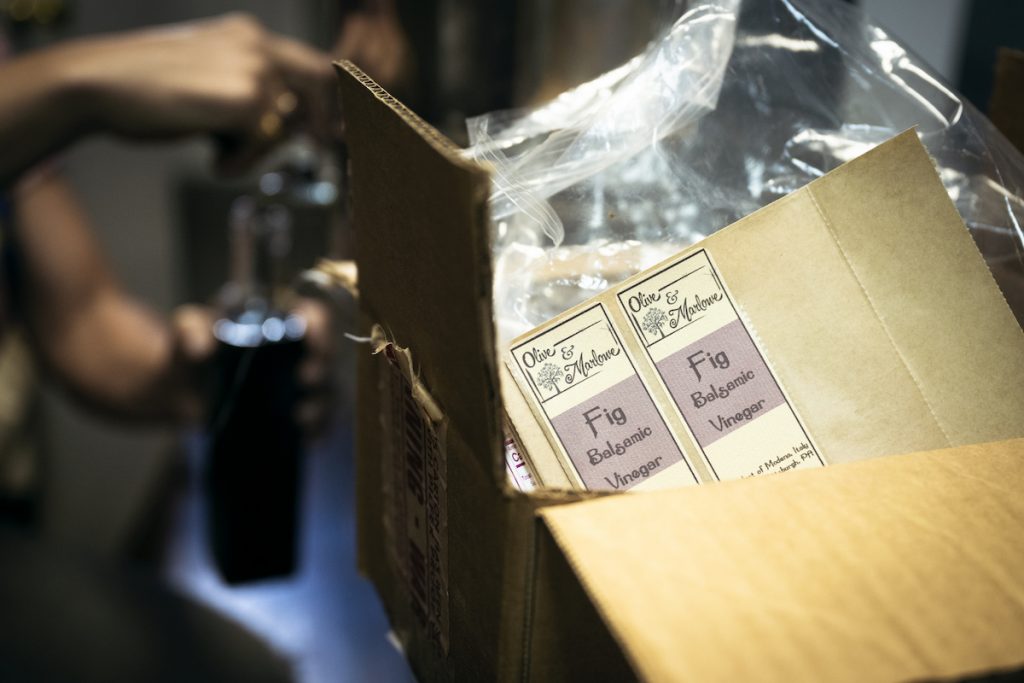 Olive & Marlowe — named for her two eldest daughters — focuses on California-produced oils because, as she says, those producers are committed to doing things right. 
"Many other producers are using Old-World practices which don't always yield the best quality olive oil," she explained. "The practices used by their ancestors sometimes result in defective oils."
"California olive oil," she continues, "Being a new industry, is committed to doing it the right way. They've got the science to back it."
Heather sells a mix of oils, with flavors ranging from lime to vanilla to chili garlic. Working with these small California producers — often directly — helps her ensure the quality of their products. It's one of the benefits of being an independent producer, she says. Rather than being held to big-name, mediocre sellers, Heather can switch up her oil supplier when she wants.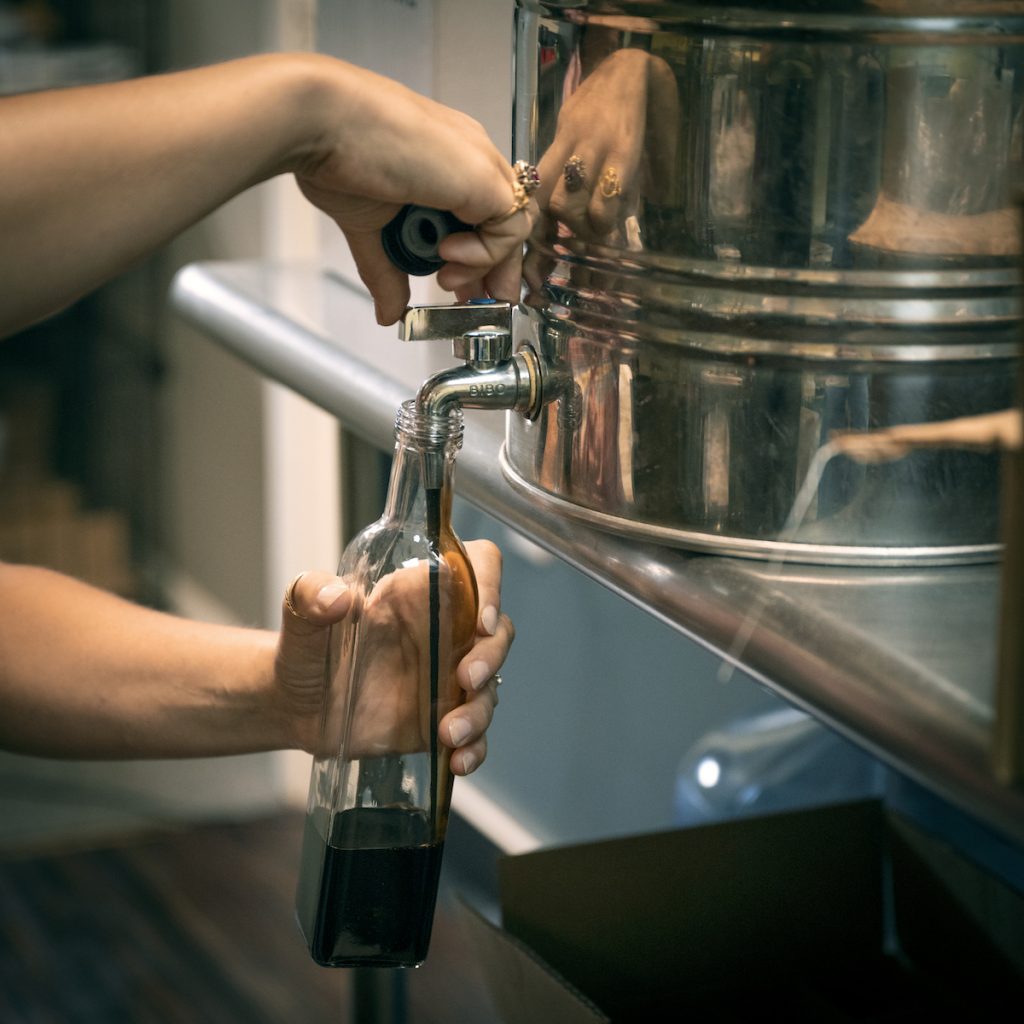 She offers her cold-fused basil oil as an example: "I got a message from a maker telling me they had the best basil-infused oil. I went to try it, and they were right. I was able to change my producer, which I couldn't have done if I wasn't independent."
In the past 12 years, Heather says she's seen the olive oil world change a lot. "The customer is becoming more educated," she says, "and wanting a higher quality oil."
"People will say I use your oils for dipping and finishing, and I use the bad stuff for cooking," she continued. "I say, 'You never need to use the bad stuff!' There are affordable options for good olive oil."
One of Heather's clues to what divides good-and-bad olive oils is the harvest date. 
"I don't have a best-buy date on my bottles because it's arbitrary. Quality depends on the harvest date," she explains. Olive oil is a fruit juice, and can begin to taste dull fairly quickly — even if the best-buy date hasn't past. 
"People think about olive oil in terms of wine, and while there are a lot of similarities in the notes and nuances, the way you speak about, taste, and appreciate oils, they think 'the older, the better,'" she explained. "Olive oil goes rancid; it's not long-term shelf stable. You shouldn't buy something you don't plan to use right away." 
"You get what you pay for with olive oil," Heather continues. "I used to get people that said, 'Well, I could buy this for three dollars at Wal-Mart.''
"I said, 'Well, you're not going to get a car for $200 and say that you're getting a good deal; you're going to ask what's wrong with this. Where is it coming from, who's processing it, and how much are they getting paid?"
"When I see an olive oil that's inexpensive, I think, 'What's wrong with this?'"
Heather, who loves Harvie for many reasons — the difference it has made in her sales and how Harvie treats its producers —  has a variety of products on Harvie. Add a bottle (or two!) to your next delivery. The chili-garlic cold-fused oil is a Harvie favorite!