Regenerative organic farming for ethically sourced, single-origin ingredients. That's what Sarela Herrada and Matt Cohen, co-founders of SIMPLi, are all about. 
Founded in 2020, SIMPLi brings regenerative organic certified products from around the world to consumers in the US. Today, they work directly with small farming communities — many of them in South America — to support their goal of ethically sourcing single-origin ingredients in a way that equally benefits farmers, the environment, and consumers.
"We saw a lot of fraud activity in food and non-authentic products out there. We wanted to create a company that… whether you purchase it online, on the shelf, or it's coming in boxes you have delivered to your house, you know you're getting ingredients coming directly from farmers all over the world. You know your ingredients are high-quality and nutrient-dense," Matt said.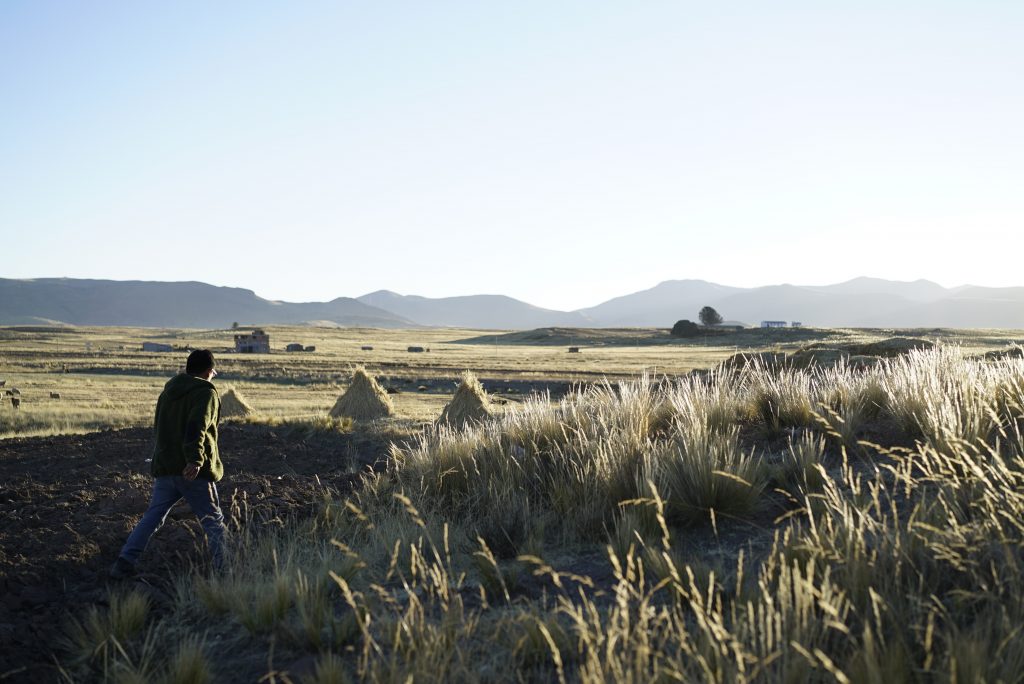 Regenerative organic practices became a focus when Sarela and Matt, seeing how destructive traditional agriculture could be, recognized a need to revitalize the environment while supporting productive and healthy farms and economies. This approach to farming results in more sustainable, higher-quality ingredients that rebuild the health of and restore biodiversity in the soil. 
And it's a practice that SIMPLi's farming communities — many of them Indigenous — have been using for years.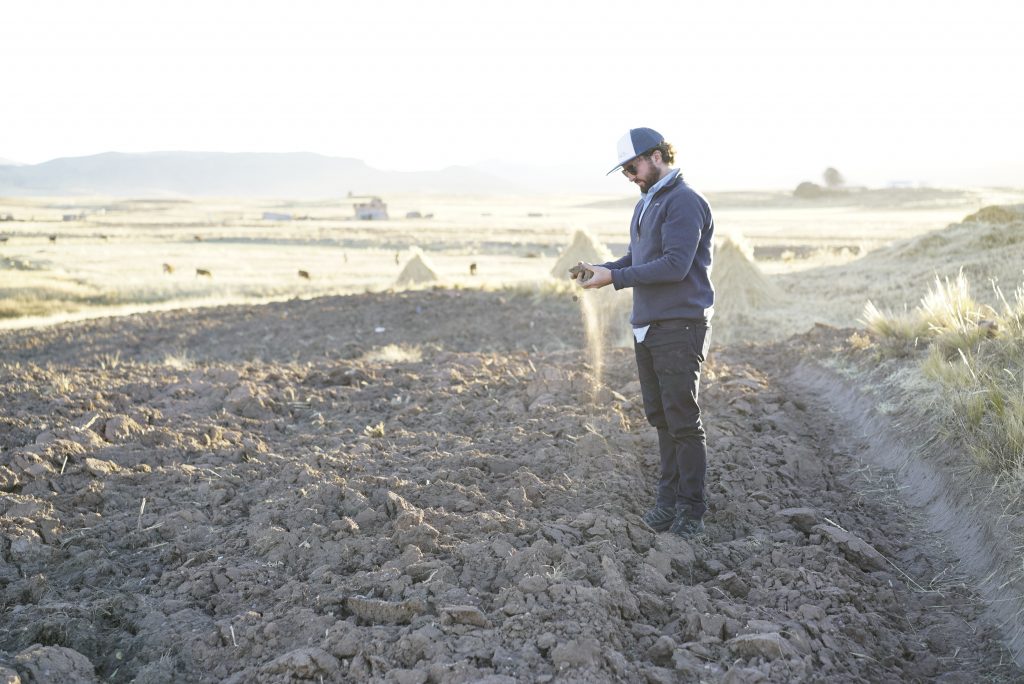 "When we started working with our farmers, we realized that regenerative agriculture has been around for many generations" Matt said. 
"It would be, called rotational cropping, in a traditional sense, which is something that is indigenous," Sarela added. From a cultural perspective, she continues, indigenous communities rotate crops to give back to the soil — exactly the foundation of regenerative farming. 
For example: the communities SIMPLi works with in Peru to grow quinoa rotate the crop with lupini beans, which add nitrogen to the soil; the lupini beans then rotate with chia seeds or potatoes. "Regenerative Organic Certified (ROC) programs want to incentivize healthy soils, to provide a balance of microbes and nutrients," Sarela explains. 
There is a learning curve when it comes to educating consumers on regenerative farming, Sarela says. That's why SIMPLi works with partners like Harvie — to help get the messaging out and educate consumers on what regenerative organic means.
"It comes down to empowerment of the consumer," said Matt. "Now, you have mission-driven product options on the shelf so a consumer is empowered to choose what they want that aligns with their values and has a positive impact on the world. If they want to support a brand that is fighting climate change and supporting small producers, they're empowered to do so."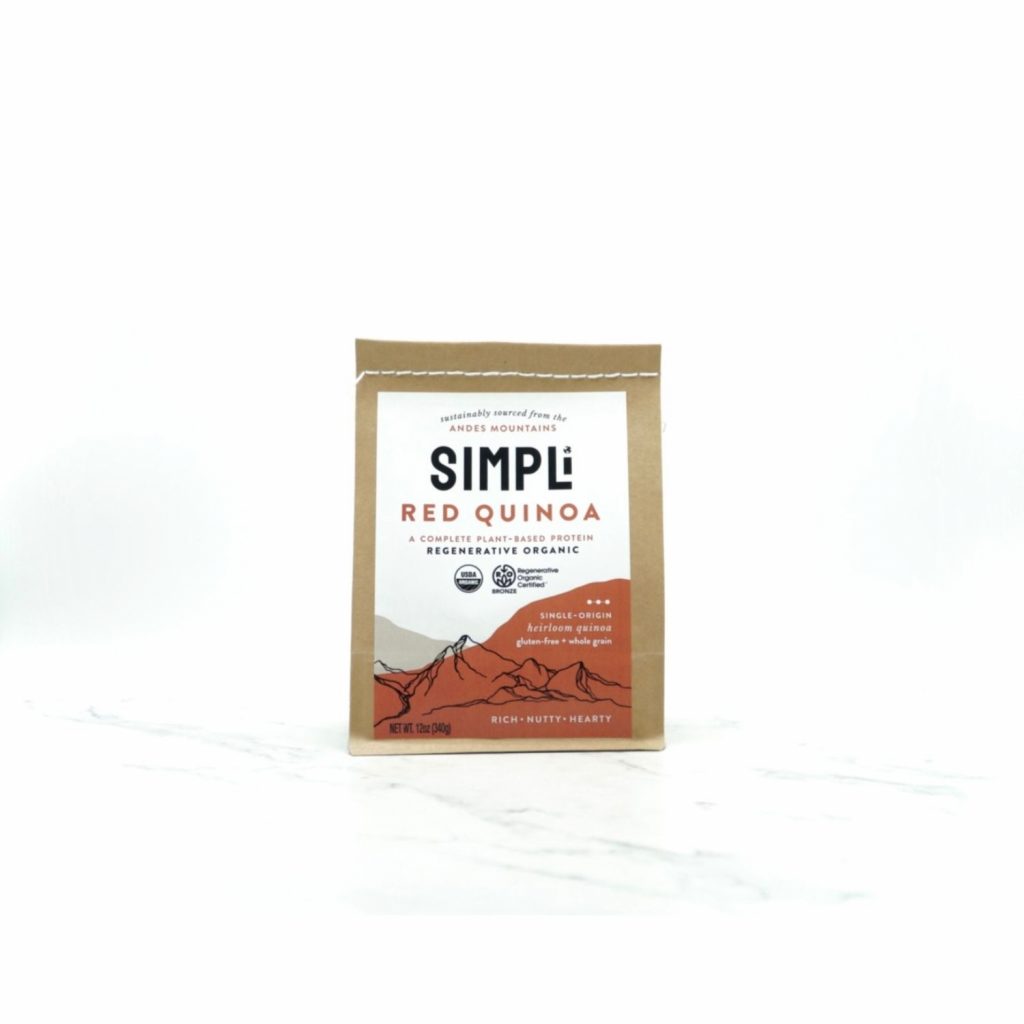 You can find SIMPLi's Regenerative Organic Certified (ROC) quinoa on Harvie. As Matt says, this quinoa from the Andes contains high levels of protein, all nine essential Amino acids, is high in fiber, and supports agricultural practices that help regenerate our Earth and ensure the livelihoods of smallholder farmers. Add a bag or two to your next delivery!