We're letting you in on a juicy little secret…the Pittsburgh Juice Company has just launched a new sister brand, Vibrant Sunshine Kombucha. The Pittsburgh Juice Company (PJC) cold-presses dozens of flavors of juices and smoothies using raw, vegan, sustainable products. 
Owner Naomi has developed four unique, botanically-infused flavors that are sure to excite your taste buds. Whether you're looking to rev up your morning or take a mid-day break from the norm, Vibrant Sunshine Kombucha is ready to go whenever you need it. Pick your favorite flavor…or try all four…and experience the sunshine!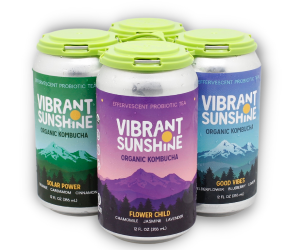 Get these 4 flavors delivered in your Harvie box!
Flower Child—Chamomile, Jasmine, Lavender,

Good Vibes—Elderflower, Blueberry, Lemon                                                                   
Hot Stuff—Ginger, Lime, Cayenne                                                                                       
Solar Power—Orange, Cardamom, Cinnamon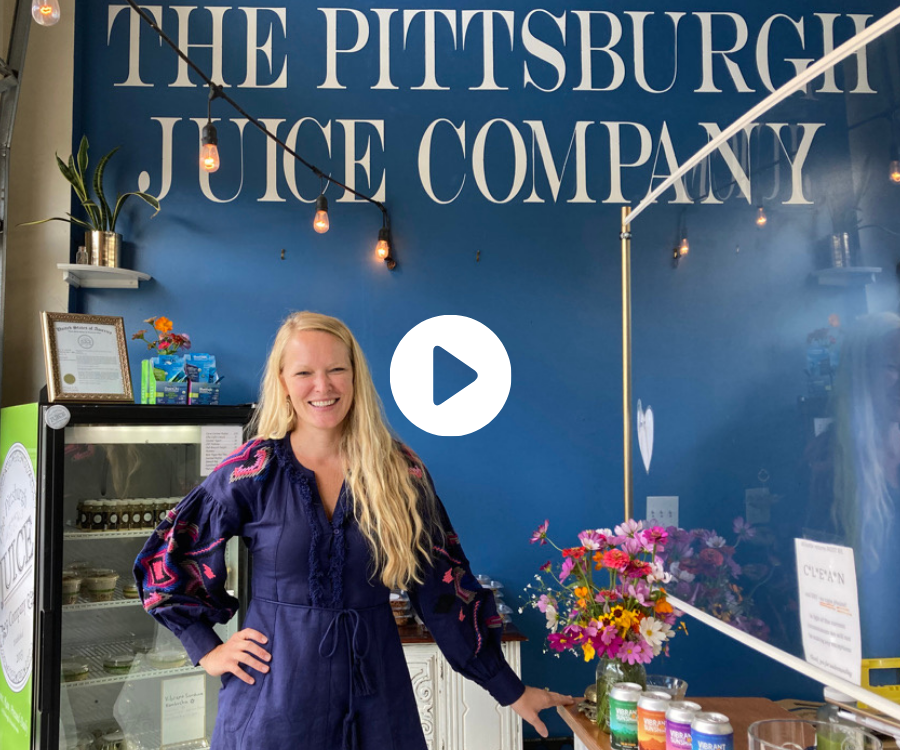 And, if you haven't visited The Pittsburgh Juice Company yet, you should definitely stop by. The distinctive storefront of their flagship location in Lawrenceville combines bold hues with industrial modern metal work, designed and executed by Naomi. With advanced degrees in architecture, Naomi brings her skills to bear in this striking facade. Go enjoy the architecture and a midday pick-me-up. Live well, and be energized.