Every chocolate bar Dan Stevey, owner of Fat Cat Chocolates, makes connects back to a memory.
Potato chips were one of Dad's favorite snacks growing up. "I remember he would always make me a bowl of ice cream and top it with wavy potato chips," Dan said. 
So, he turned this memory into one of his flagship bars: You Say Potato, I Say Chocolate. The milk bar, layered with crunchy, wavy potato chips, pays homage to this nostalgic flavor combination, which is still one of Dan's guilty pleasures.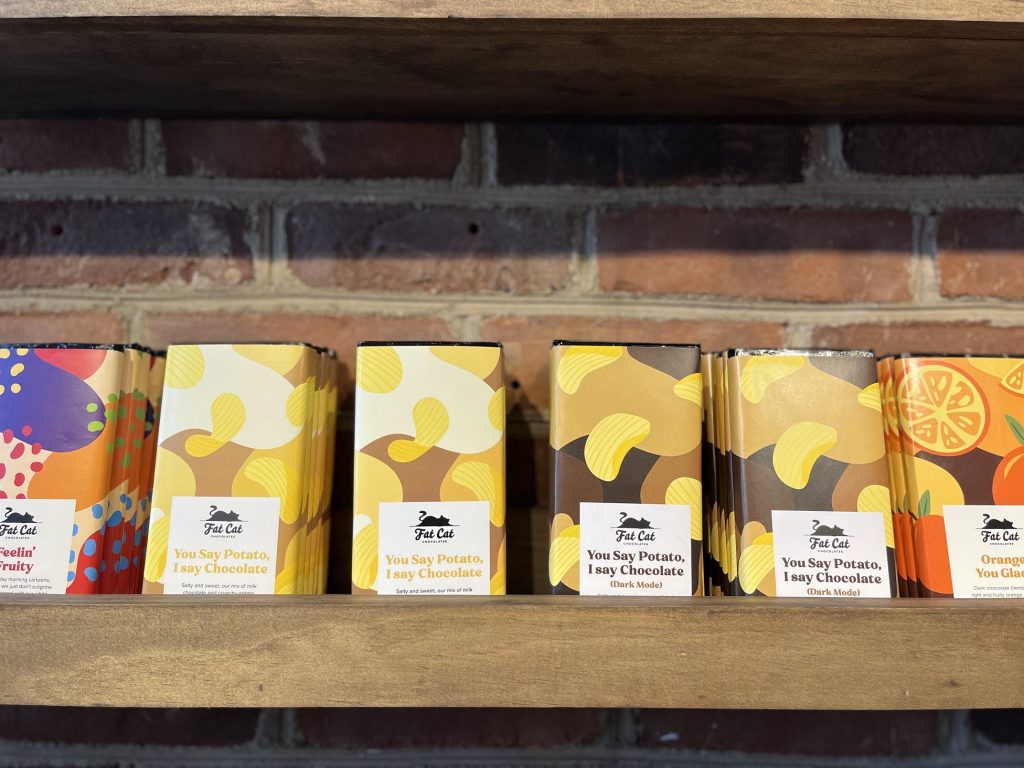 Fat Cat Chocolates came about when Dan, a West Virginia native, took up chocolate-making as a hobby. Eventually, while selling pies with his mother at markets, he started experimenting with chocolate-covered items, slowly branching into bars. 
"I had fun with the different combinations of flavors of the bars," he said, "And eventually, they became what I was focusing on." In 2020, Dan said he started to "to take the bars a little more seriously," opening in the Lawrenceville Market House in 2022.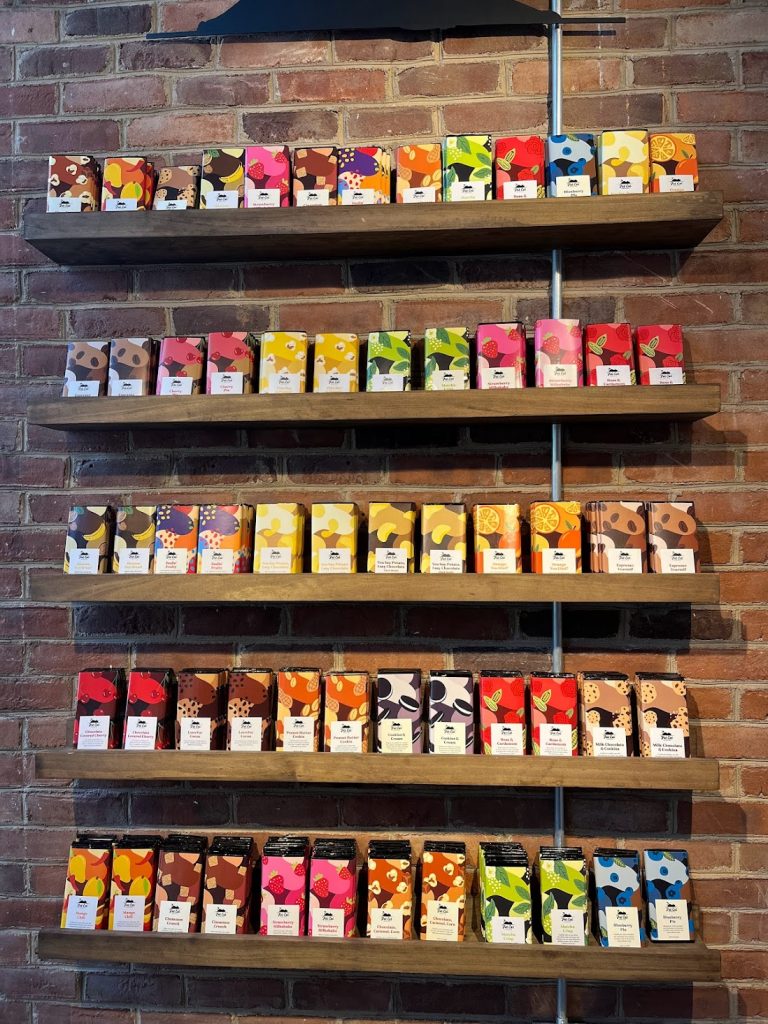 He named the business Fat Cat after his cat, Blinky. "I wanted to name it after one of my pets," Dad smiled. "My cat's name is Blinky and my dog's name is Cletus… since neither one of them had a ring to it, I just got a little descriptive."
This lightheartedness — with flavors and the name — is something that Dan thinks works well for him. "I don't take myself as seriously as other craft chocolate," he said. "I mean… I put potato chips in my chocolate and model it after breakfast cereals." His shelves are full of fun, memory-driven flavors, like strawberry milkshake, banana bread, blueberry pie, and cookies and cream.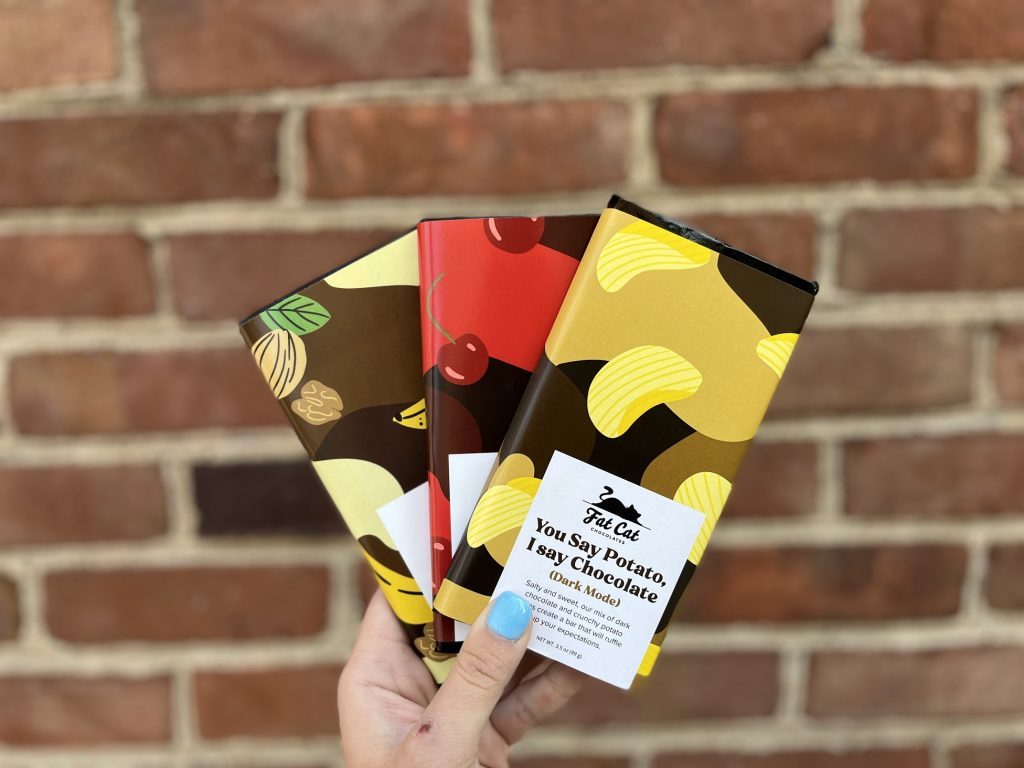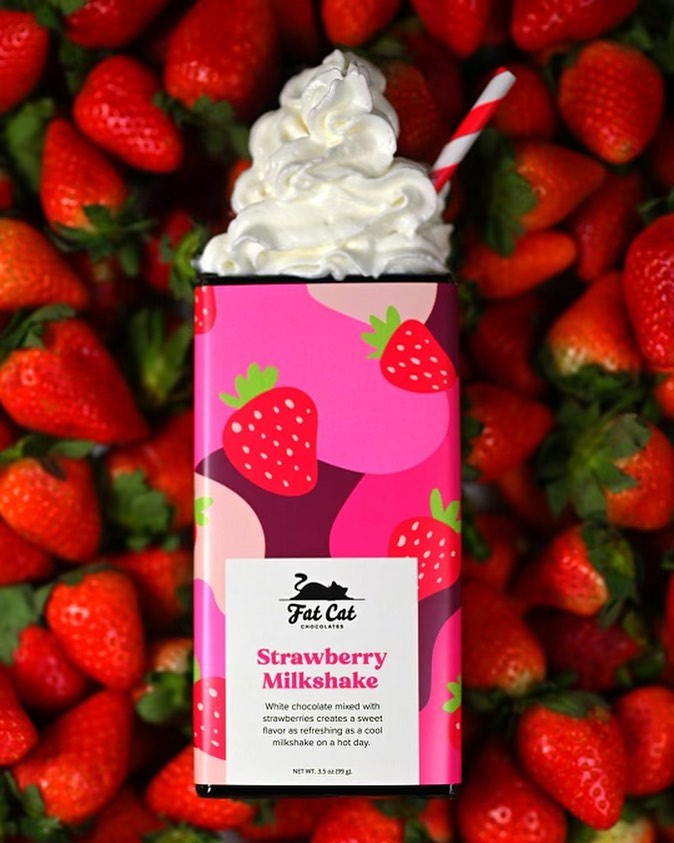 "There's a lot of craft chocolate bars that follow a path, like dark chocolate almond sea salt and that kind of thing. I want my chocolates to feel fancy, but also, I can put potato chips in them." 
Dan loves Harvie because it encourages him to discover new products. Discover something yourself! Find one of Dan's favorite flavors, You Say Potato, I Say Chocolate, along with a handful of others on Harvie!