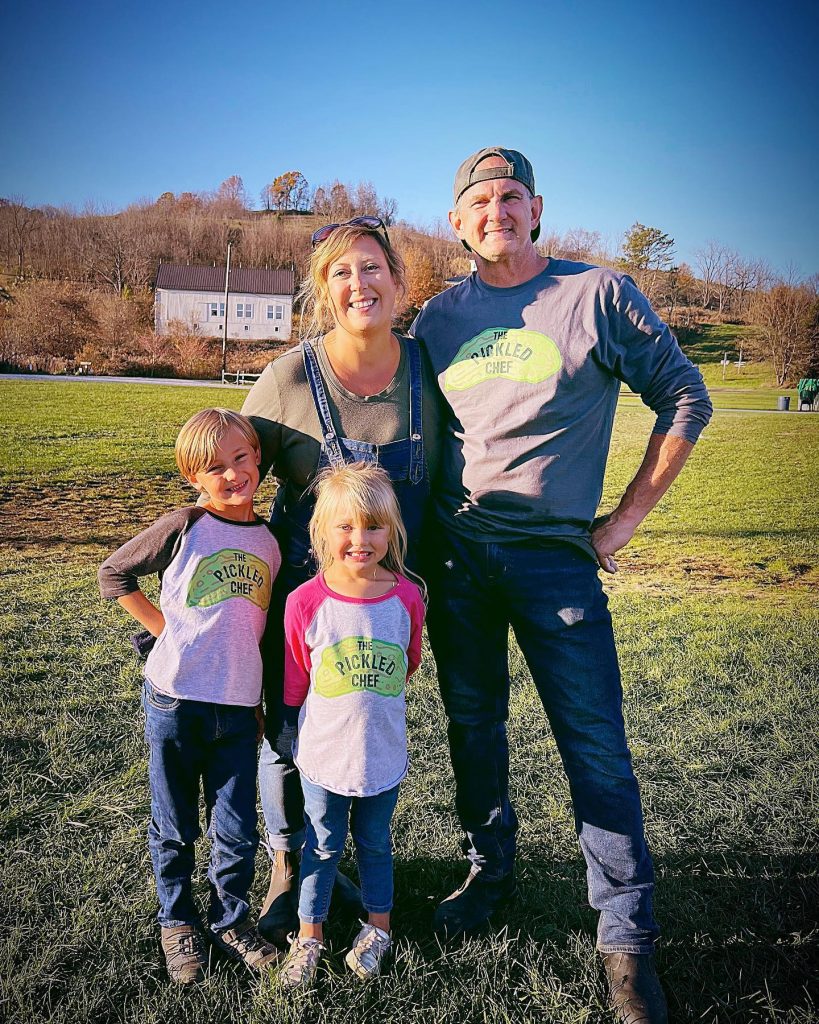 Before 2014, Chef Greg Andrews didn't have much experience with canning. At the time, Greg, now at the helm of The Pickled Chef Company, a pickling, ferment, and canning-focused wholesale business, was running The Supper Club, a farm-to-table restaurant in Greensburg. 
"We had a couple who came in to the restaurant with things from their garden wanting to know if we could put it on our menu… Greg said, 'I'll just can it!'" explained Deb Diggers, co-owner of The Pickled Chef.  
And, so began The Pickled Chef Company. At first, it was just a way to keep the restaurant staff busy in the winter, but slowly, it became their whole business. In 2017, Greg, his wife Ashlee, and Deb left the restaurant and opened a production space for their pickles.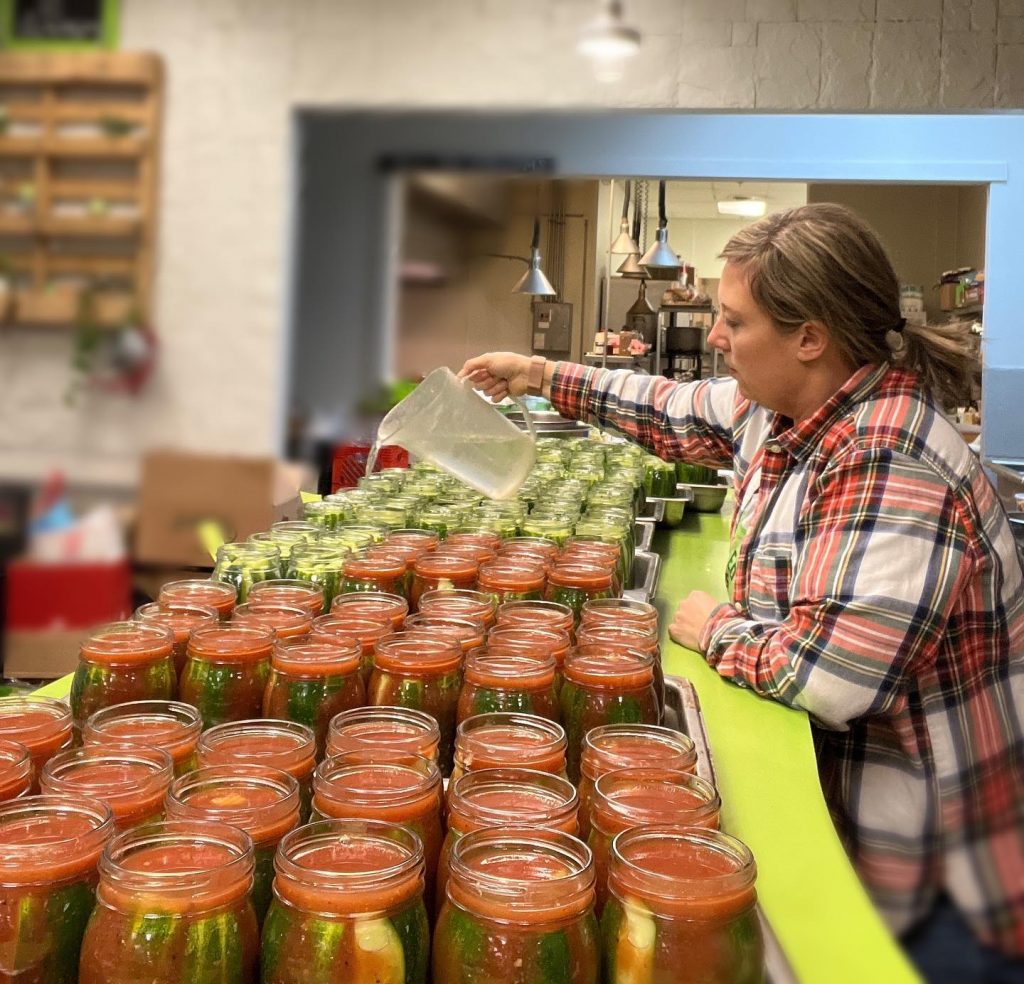 Their line of canned goods began with a handful of flagship items: three-day fermented dill pickles, bread and butter pickles, and a few relish sauces and condiments. 
"I tried to do some old-school, tried-and-true recipes mixed with some unique things that people would want to try and get hooked on," Greg said.  
Now, The Pickled Chef Company carries a wide range of products, from the pickles to dressings, hot sauces, and ferments, like kimchi. This list is decided primarily by the season and what they can get from area growers.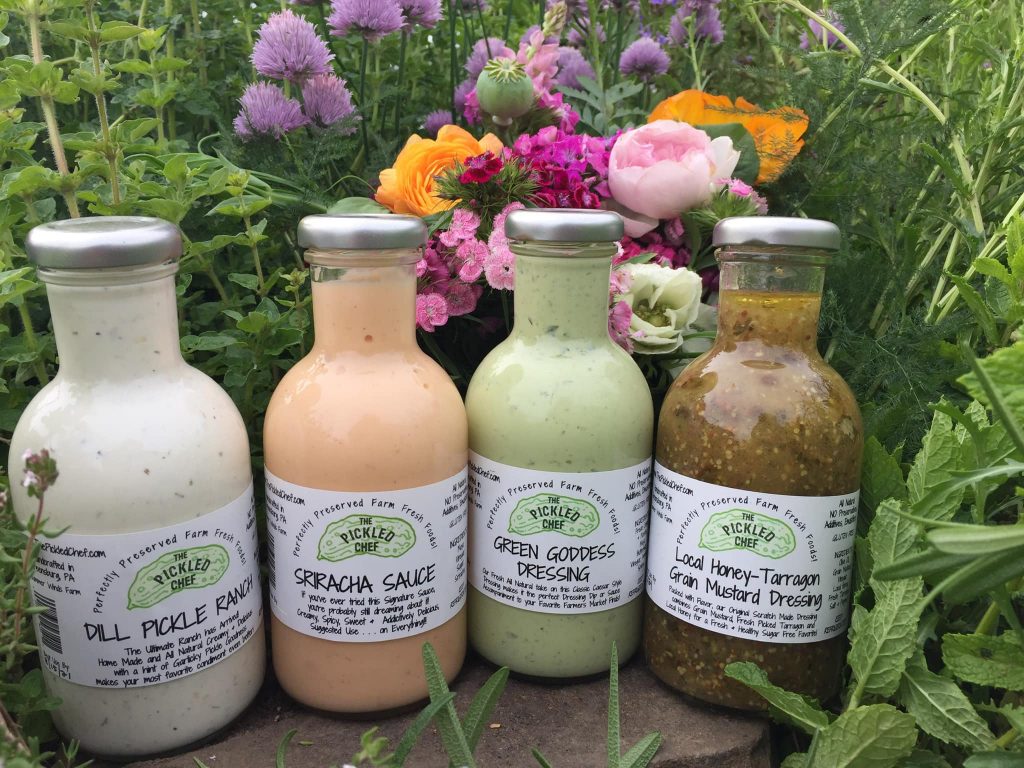 "We're learning to pivot and try to utilize as much as what's available and get it into jars," Greg said.
"We started doing our green beans, our dilly beans, because of Frankel Farms," Ashlee explained. "They were set up next to us at the farmers market and had some green beans that were ready to turn. So, they gave us bushels and so we thought, 'Let's make dilly beans.'"
"I'm always curious to see what the farmers are doing in our area," Greg added. "I like to encourage them to do weird things, telling them if you grow this and I'll put it in a jar. It gives the farmer a passion, a spark to do something other than growing the commodity crops that people tend to grow around here.
The trio also runs a 30-acre farm in Greensburg, which helps them fill in the gaps. The original plan was to grow all of their cucumbers and vegetables needed for their company on the farm (based on the volume of cucumbers they use, Ashlee jokes that's "definitely" never going to happen), they're using the farm to grow herbs they use in bulk, like dill and basil. 
"There have been times in the middle of the summer when there's no dill, no basil… that's easy for me to grow," Deb said.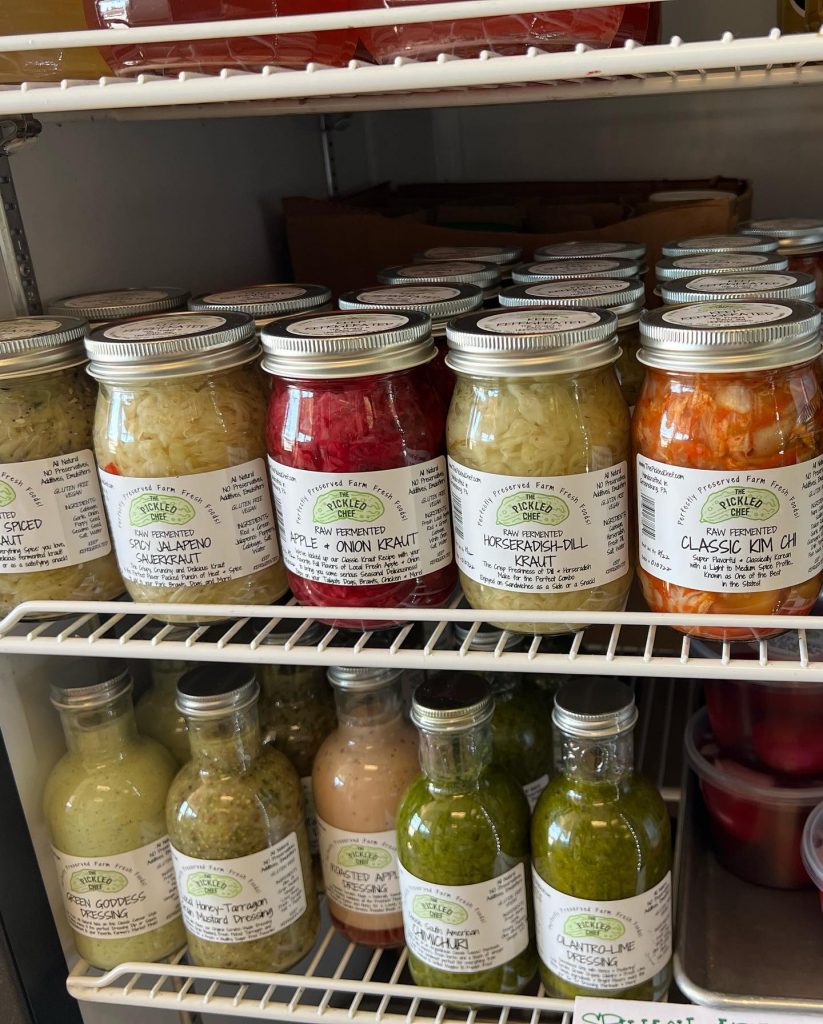 As the Pickled Chef has grown — eventually, they hope to move all of their production, including canning, out to the farm — Harvie has been a driving force for customers. 
"It's the steady thing," Ashlee explained. "This kind of business, when you're just new, you don't have a steady income. But, we know every week that Harvie is going to order from us."
Harvie members, she continues to say, are their perfect customers. "They want to support local, they love food, and they want to have some prepared food, but they also enjoy cooking and experimenting and new flavors. That's our perfect… person."
Though moving out of kitchens and into canning was a big step for Chef Greg — who has over 35 years of experience in the food industry — selling ferments, pickles, and canned goods is "just as satisfying," he says. "I still have the pride and drive to produce the best product, and it's dumbfounding when people say our pickles taste just like their grandmother's."
Get a taste for yourself by adding a jar to your next Harvie box! And, make sure to save your appetite for Chef Greg's prepared foods, a delicious callback to his days in fine dining.