What does it mean to bake the "right way?"
To Anthony Ambeliotis, co-owner of Pittsburgh-based Mediterra Bakehouse, it's a combination of the method and ingredients.
"This new craze on baking… it's become a little pretentious to me. Baking is a very humble craft; it's one of the oldest professions in the world. We're doing it to feed people." he said.
Mediterra has been feeding people since 2002, when Anthony's father, Nick, quit his job as a food importer and started exploring his passion for artisan bread, putting everything he had into Mediterra.
Fast-forward to 2022, and the bakehouse has become a family affair. Anthony's older brother Mike runs the front-of-house operations, while Anthony and his younger brother, Nico, handle production. Anthony's sister, Nicole, runs their two café locations in Sewickley and Mount Lebanon.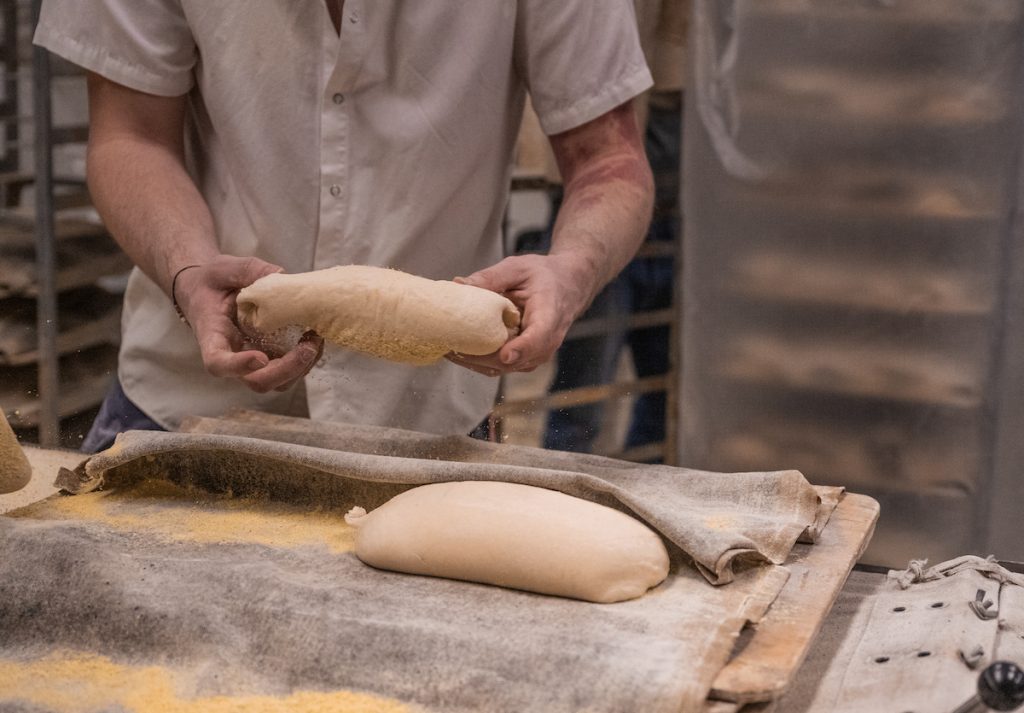 But, back to doing things the 'right way:' Even as Mediterra has grown, the commercial bakery hasn't sacrificed tradition. They're still using traditional French methods, hand-shaping, and slowly fermenting the loaves in linens or baskets. Natural sourdough starters are the core of their bread, most of which use only three ingredients: water, flour, and salt.
"We're not only doing things to optimize the flavor but the shelf life by using proper fermentation techniques. A lot of bakeries want to pound things out, but we're using cold water and long fermentation times, we're using the linens and the baskets," Anthony said.
"We've continued to grow consistently by doing things the right way, not because it's the cool way or the hip way or the Instagram way," Anthony added.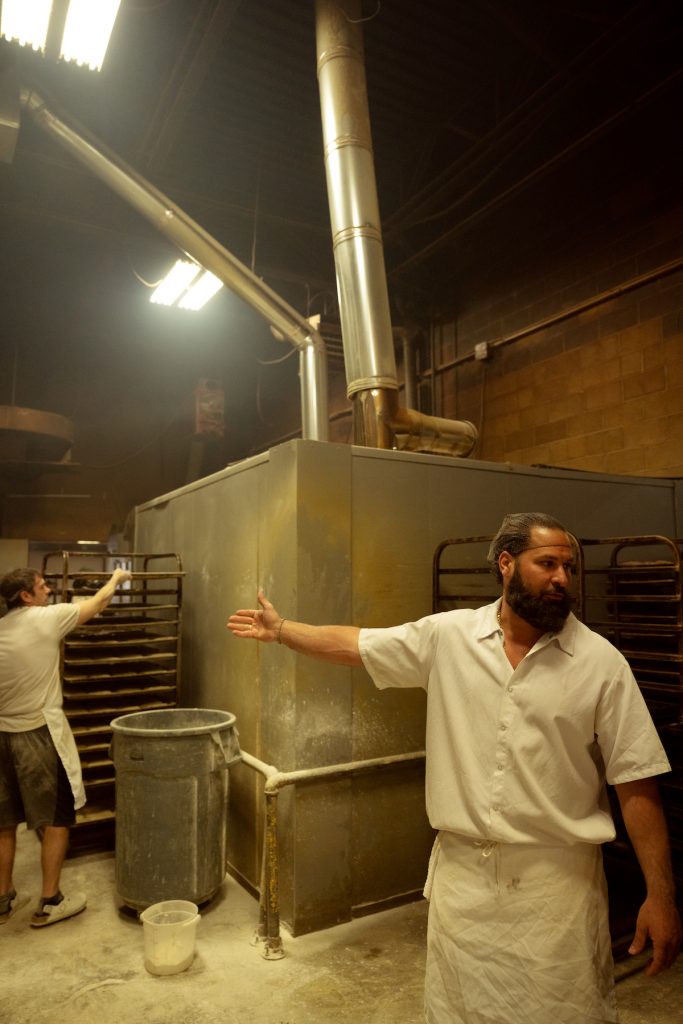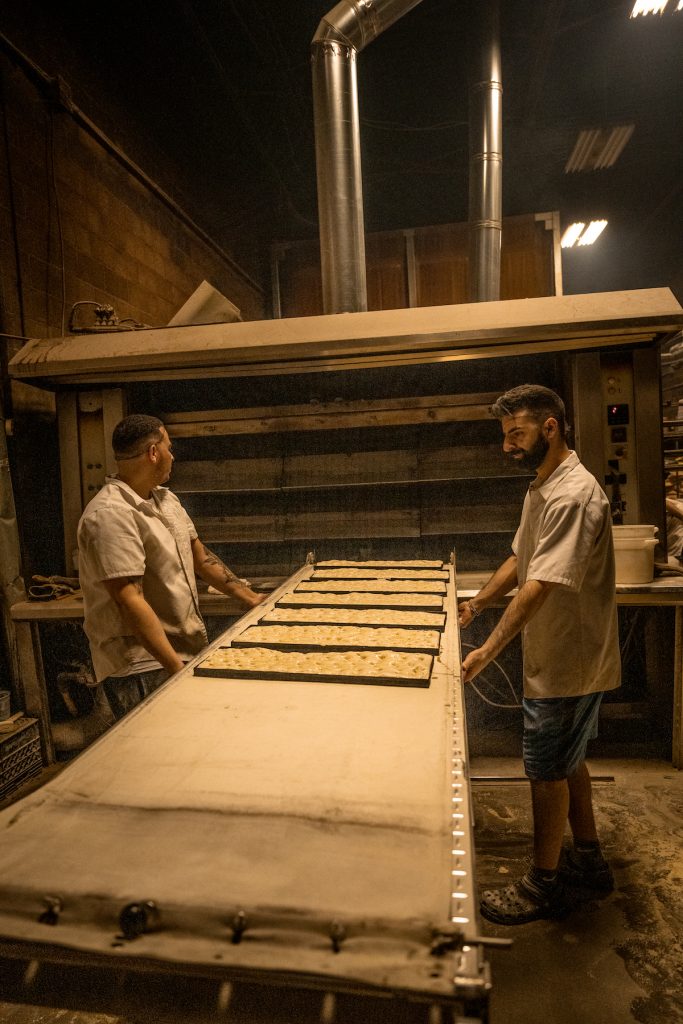 To have even more control over their product, Mediterra acquired a plot of land in Arizona to plant their own grain. On this multi-acre farm, they grow and mill six kinds of heritage grains, ranging from their workhorse wheat, Red Fife, to Sonora White Wheat, a grain native to Mexico used for tortillas.
"People should know what they're putting in their body. By [milling our grain], we control the process from start to finish. Nothing is sprayed, it's organically grown…you can know what you eat," Anthony explained.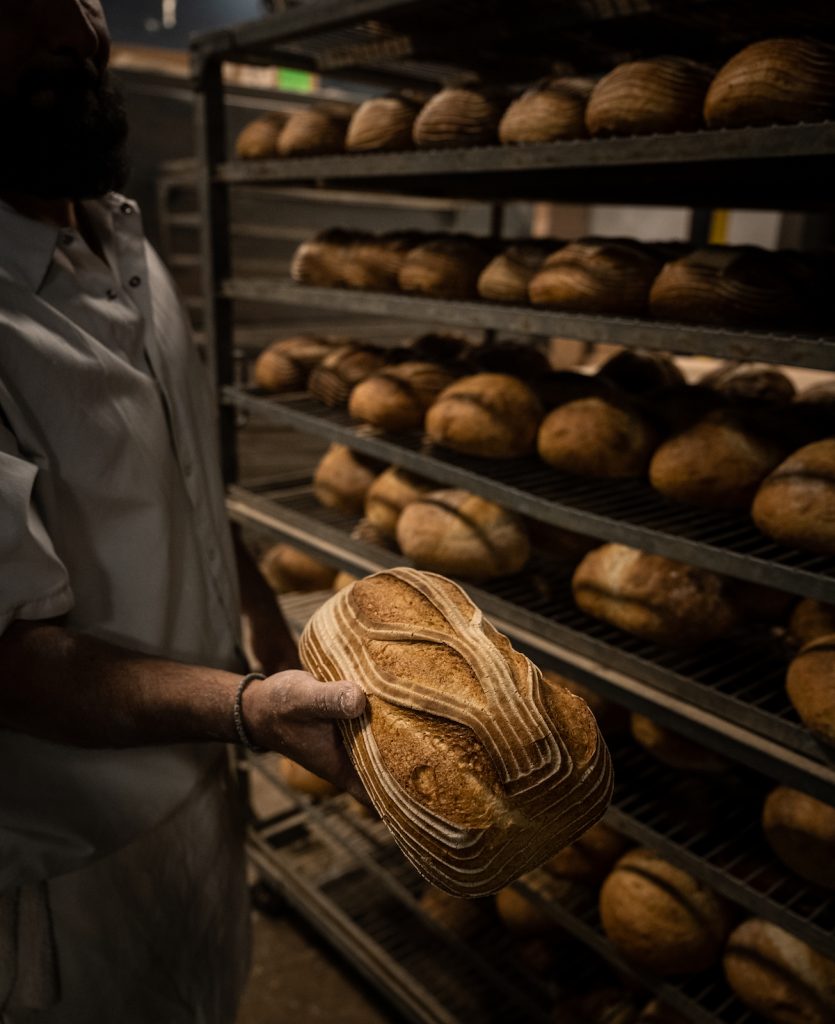 "It all goes back to doing things the right way, and Harvie does things the right way," he added.
"Harvie does the coolest thing ever. I'm so proud to be a part of Harvie because I think our values align very tightly." he continued. "Every week, people post on Instagram, like 'I made this toast or this sandwich from the bread from Mediterra from Harvie… that's fulfilling. That's cool."
Add a Mediterra loaf or two to your next Harvie delivery! We promise they're even more delicious than they look.