Dear Farmers and Supporters,
I have been thinking over the past few weeks about the people who work here and make Harvie possible. Harvie is about helping farmers create economically sustainable local farms and farmers are the soul of Harvie… but it takes a whole team of people to bring Harvie to you.
Part of what we do is build technology systems and software at Harvie, but it is much more than that. Marketing, support, sales, programming, developing new features, fixing bugs, on and on.. it simply does not work without the people. We are now a team of 15 smart and passionate people!
I am deeply grateful for their work and dedication. I hope you get the chance to talk to these people in the coming months and years.
These reflections stem from some employee changes here at Harvie over the past few months, both the sadness of losing a long time employee and the excitement of working with three new people.
Michael "Q" Roth recently left Harvie/Small Farm Central after almost seven years of service in customer support. If you have worked with us, then you have probably been on the receiving end of Q's support. He became quite popular with our farmers and a few farms took the time to say good bye and thank you in video form:
https://www.youtube.com/watch?v=thKEoWvzKRE
We also have four new people who have joined the Harvie team in the last few months: Lauren (support), Kiera (support), Lucy (support) and Mackenzie (Farm Outreach).
This week, I got everyone together in Pittsburgh for a "Harvie summit" stay-retreat. We have been having some long-range planning meetings so we can continue to grow and serve our farmers effectively. Here is a photo of the team volunteering at Grow Pittsburgh's Braddock Farms this week: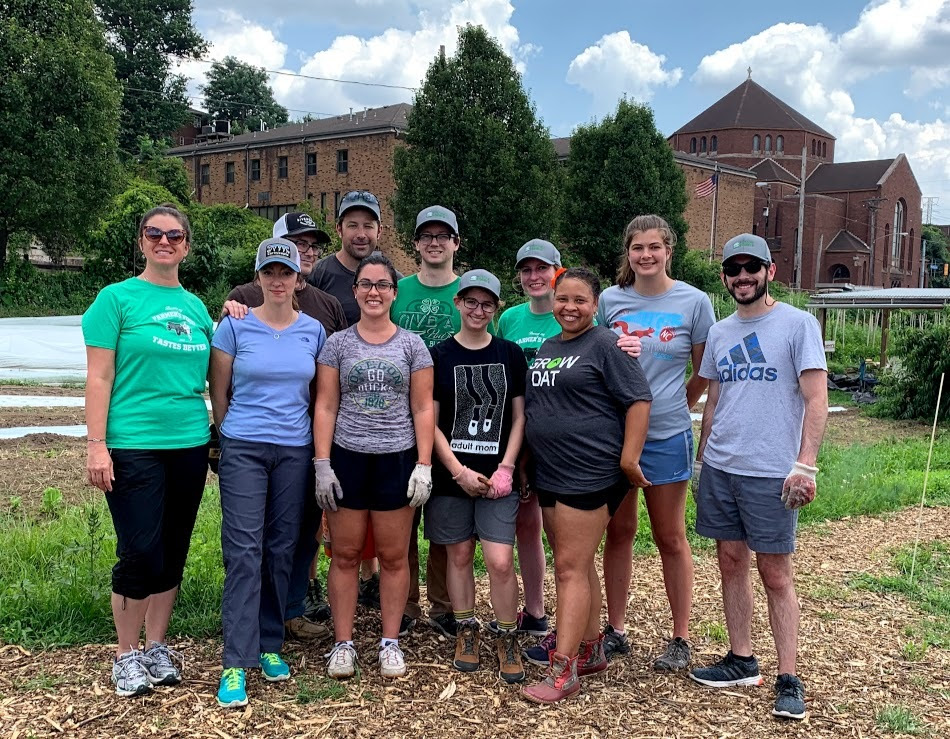 We are doing big things together and we are all so excited to grow our success alongside our farmers.
-Simon Huntley
Founder and CEO, Harvie