Charis, the farmer's wife, is away this week. She's taking the farmer's son to visit a college! In her absence, I'll keep this short...
For those of you that missed this gem when Harvie sent it out the first time, I'd like to share this fantastic little cheat sheet... I printed this out at the beginning of the season and hung it on my fridge. Every week, when I bring home my gorgeous bounty of farm freshness, I look to this chart for storage tips. My tiny compost pile silently weeps as I successfully consume a full share of fruits and veggies every week all by myself with virtually no waste! Thanks Harvie!
---> Where To Store Your Farm Share <---
Need a quick reference on how to store your farm share veggies? Look no further! Download this resource and stick it on the fridge to get the most out of your farm share!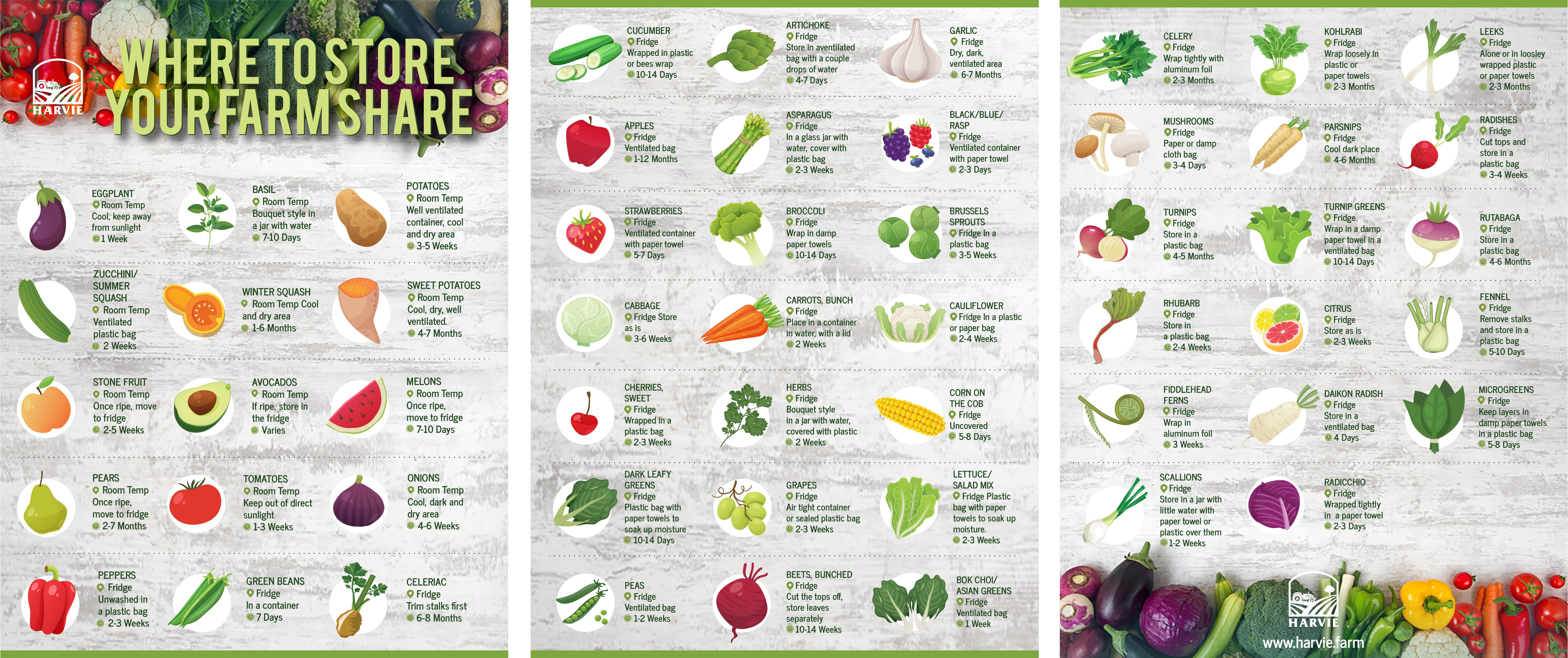 Enjoy!
Abbey
Red Earth Farm