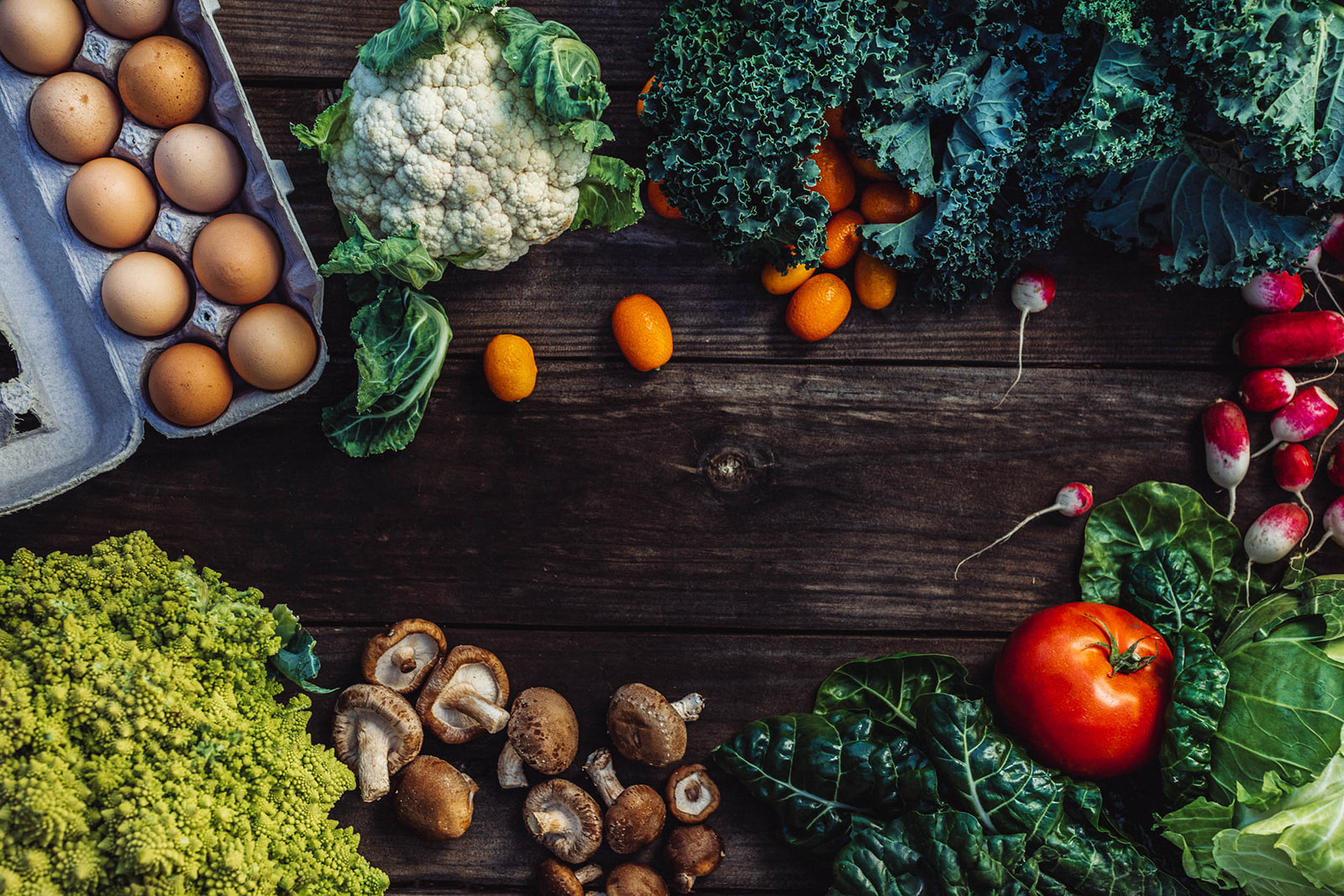 Harvie Membership Agreement
A service of Farm Fan, LLC
This is a membership agreement ("Membership Agreement" or "Terms") between Farm Fan, LLC ("Farm Fan" or "we"), you the subscriber or member ("you", "Member" or "Members", and collectively, the "Parties"), governing the use of our online platform and website at https://www.harvie.farm/ ("Harvie") and how you engage with our farmers.
Although this Membership Agreement outlines many of the terms with the farm you have selected, that farm may have additional terms and conditions. Be sure to check with your farm. As per your selection on our site, your farm will be Your Chosen Farm ( Referred to throughout this Agreement as "Member Farm")
Please read these terms carefully before using our website application or service. By completing the checkout process on our website and providing your consent below, you agree to be bound by this Membership Agreement, to become a member of Harvie and of your Member Farm for the growing season you selected when signing up for the service. This Agreement will allow for Members to receive fresh fruit and produce from their requisite Member Farms. Harvie shall provide the user interface for members to select their farm, their desired produce options and to cancel or re-schedule their regular delivery services.
Overview
Harvie Member Farms will provide vegetables, fruit, or other homegrown items from the Member Farm to all its Members during the current growing season. Members shall have the option of providing Harvie with regular feedback regarding the type of items they wish to receive each week. Each box will vary in the amount and type of produce as it is dependent upon the harvest of the week and the Member's preferences. The weekly availability of vegetables and fruit will vary due to the climate, Member Farm's selections, biology, and other unpredictable variables. Harvie and Farm Fan cannot promise the delivery of any certain item on any specific date.
Payment
Members agree to pay on the schedule determined at sign up. You understand that unless your initial payments are paid in full and you continue your scheduled payments thereafter, you will not be a member and will not receive produce.
Refunds and Cancellations
We do not offer refunds other than the allotted cancellation policy described below. Our service is about commitment to a local farmer and our commitment to you.  If you have made a purchase and no longer wish to receive certain items, you may provide feedback through the website to update your preferences. If you wish to cancel a particular pickup or delivery you may do so three (3) times per calendar year with 48 hours advance notice prior to your regularly scheduled box delivery and a credit will be added to your Harvie account for the cancelled delivery. Additionally, Members may move their scheduled deliveries to alternative weeks when deliveries are not scheduled, provided the selected dates are available in the Harvie system, and such changes will not count against their allotted yearly cancellations. No credits or refunds shall be provided for any additional cancellations unless otherwise permitted by Harvie.
Pickup or Delivery
You are responsible for observing all pick-up site rules that may be issued by the pick-up site in addition to the following rules:
Members shall determine at the beginning of the season if their box shall be delivered or picked up on a regular basis from their Member Farm.
Members agree to pickup their box in the time frames allowed for by Member Farms. Neither Harvie nor Member Farms shall be responsible for missed pickups. If possible, Member Farms may make arrangements from time to time for you to get your box outside of the proper time frame. However, neither Harvie nor the Member Farm shall be responsible for the freshness of any box after the deadline and returns will not be permitted.
Members agree to be respectful of the pick-up locations hosts' property.
Members agree to follow any additional rules posted at the pick-up location site.
Members shall return their box from the previous week, when applicable, to their requisite Member Farm.
Terms and Conditions
You understand that produce is not always perfect and there may be flaws and imperfections, dirt or pests. If you are unhappy with any product within my box, you may report it to Harvie or your Member Farm for a partial credit at no additional cost.
You understand that the Member Farm does their absolute best to pick the best produce possible for my box, but that sometimes mistakes are made and products may be damaged. You agree to work with Harvie and my Member Farm to report any such products.
You understand that by becoming a member you are sharing in the risk and rewards of the growing season. You realize there can be issues related to harvest and bounty that may preclude produce from being delivered. These include pests, blights, weather and other unforeseen circumstances.
You understand that Harvie reserves the right to cancel your membership for abuse of services at any time and that nothing herein shall be construed as a guarantee of your right to receive continued boxes or Harvie services.
You understand that Harvie cannot guarantee the availability of their website at all times and that you may experience technical difficulties from time to time.
You understand that Harvie is not responsible for the conduct of Member Farms and you further agree that you shall not pursue any cause of action, lawsuit or claim against Harvie for your dissatisfaction with a Member Farm.
You understand that Harvie may collect information about you and your preferences through the use of the website and that information may be shared with third parties from time to time.
You agree that your service shall auto-renew at the end of your selected membership season unless you opt-out of future services by canceling your Harvie subscription.
You will only use the Service or download the Application for your sole, personal use and will not resell it to a third party;
You will not authorize others to use your Harvie account;
You will not assign or otherwise transfer your Harvie account to any other person or legal entity;
You will not use a Harvie account that is subject to any rights of a person other than you without appropriate authorization;
You will not use your membership or Harvie for unlawful purposes;
You will not use the Service or Application to cause nuisance, annoyance or inconvenience;
You will not impair the proper operation of the network;
You will provide us with whatever proof of identity we may reasonably request;
You will comply with all applicable laws including, federal, provincial and/or municipal laws of the area in which you are present while using the Application or Service.
We reserve the right to change any and all site content and to modify, suspend or stop providing access to the sites (or any features or functionality of the sites) and the products at any time without notice and without obligation or liability to you. Reference to any products, services, processes or other information by trade name, trademark, manufacturer, supplier, vendor or otherwise does not constitute or imply endorsement, sponsorship or recommendation thereof, or any affiliation therewith, by us.
Disclaimers and Release
YOU ARE SOLELY RESPONSIBLE FOR, AND ASSUME ALL RISKS RELATED TO, THE PROPER AND SAFE WASHING, HANDLING, PREPARATION, STORAGE, COOKING, USE AND CONSUMPTION OF THE PRODUCTS YOU RECEIVE FROM MEMBER FARMS. YOU ARE ALSO SOLELY RESPONSIBLE FOR KNOWING ABOUT ANY FOOD ALLERGIES YOU MAY HAVE AND VERIFYING THE PRODUCTS AND THEIR CONTENTS BEFORE HANDLING, PREPARING, USING OR CONSUMING SUCH PRODUCTS.
EXCEPT AS MAY BE PROVIDED IN A WARRANTY BY A MEMBER FARM OF A PRODUCT, ALL PRODUCTS AND THE SITES AND CONTENT ARE PROVIDED ON AN "AS IS" AND "AS AVAILABLE" BASIS WITHOUT WARRANTIES OF ANY KIND, EITHER EXPRESS OR IMPLIED. HARVIE DISCLAIMS ALL OTHER WARRANTIES, EXPRESS OR IMPLIED, INCLUDING, WITHOUT LIMITATION, IMPLIED WARRANTIES OF MERCHANTABILITY, FITNESS FOR A PARTICULAR PURPOSE, TITLE AND NON-INFRINGEMENT AS TO THE SITES, CONTENT AND PRODUCTS, ANY WARRANTIES THAT ARISE FROM TRADE USAGE OR CUSTOM.
YOU EXPRESSLY UNDERSTAND AND AGREE THAT FARM FAN, HARVIE, AND ITS SUBSIDIARIES, AFFILIATES, OFFICERS, EMPLOYEES, AGENTS, PARTNERS AND LICENSORS SHALL NOT BE LIABLE TO YOU FOR ANY PUNITIVE, INDIRECT, INCIDENTAL, SPECIAL, CONSEQUENTIAL OR EXEMPLARY DAMAGES (EVEN IF FARM FAN OR HARVIE HAS BEEN ADVISED OF THE POSSIBILITY OF SUCH DAMAGES) RESULTING FROM: ANY AND ALL DAMAGES FROM ACCESS OR USE OF THIS SITE.; THE COST OF PROCUREMENT OF SUBSTITUTE GOODS AND SERVICES; UNAUTHORIZED ACCESS TO OR ALTERATION OF YOUR TRANSMISSIONS OR DATA; ANY OTHER MATTER RELATING TO HARVIE; AND THE ORDER AND RECEIPT OF PRODUCTS PURCHASED THROUGH MEMBER FARMS
Indemnification
To the fullest extent permitted by applicable law, you agree to indemnify, defend and hold harmless Harvie, Farm Fan LLC, our Member Farms and our respective past, present and future employees, officers, directors, contractors, consultants, equity holders, suppliers, vendors, service providers, parent companies, subsidiaries, affiliates, agents, representatives, predecessors, successors and assigns (individually and collectively, the "Harvie Parties"), from and against all actual or alleged third party claims, damages, awards, judgments, losses, liabilities, obligations, penalties, interest, fees, expenses and costs of every kind and nature whatsoever, whether known or unknown, foreseen or unforeseen, matured or unmatured, or suspected or unsuspected, in law or equity, whether in tort, contract or otherwise (collectively, "Claims"), including, but not limited to, damages to property or personal injury, that are caused by, arise out of or are related to (a) any use or misuse of Harvie by you or any third party who you allow to access or use your membership arising from this Membership Agreement, (b) any User Content you create, post, share or store on or through the Sites or our pages or feeds on third party social media platforms, (c) any Feedback you provide, (d) your violation of this Membership Agreement, and (e) your violation of the rights of another. You agree to promptly notify Harvie of any third-party claims, cooperate with the Harvie Parties in defending such Claims and pay all fees, costs and expenses associated with defending such Claims (including, but not limited to, legal fees and expenses, court costs, costs of settlement and costs of pursuing indemnification and insurance).
Privacy Policy
Farm Fan is committed to protecting its visitors' and Users' privacy. Harvie will collect your name, email address, country, language, password, mobile phone number, IP address, MAC address, and your credit card number, expiry date and security code. We will use this registration information to create and manage your Harvie account. In addition to the collection and use of your information set out above, when you place an order, we provide your first name and last name as well as the details of your order to the Farm, so that it can fulfil your order. Farm Fan may employ third party companies and individuals in Canada, the US or other jurisdictions to facilitate or provide certain services on our behalf and these third parties have access to your personal information only to perform these tasks on Farm Fan's behalf and are contractually bound not to disclose or use it for any other purpose. We may transfer any information we have about you as an asset in connection with a corporate transaction. Farm Fan and our Canadian, US and other service providers may provide your personal information in response to a search warrant or other legally valid inquiry or order, or to an organization in the case of a breach of an agreement or contravention of law, or as otherwise required or permitted by applicable Canadian, US or other law. We may also disclose your personal information to the extent that this is legally required, or necessary for the establishment, exercise or defence of legal claims and legal process; to investigate or prevent actual or suspect loss or harm to persons or property; to detect, prevent or suppress fraud; or in the event of an emergency pertaining to your health and/or safety. We will generally retain your personal information until you cancel your membership or Harvie account, or until it is no longer required for the purposes stated above or to otherwise meet legal requirements. If you wish to cancel your membership or Harvie account, or request that we no longer use your information to provide you services, please contact us. Contact our privacy officer if you have any questions about our privacy policies, if you wish to access, update, and/or if correct inaccuracies in your personal information, or you otherwise have a question or complaint about the manner in which we or our service providers treat your personal information. You may contact our privacy officer by email at simon@harvie.farm.
Notice; Informal Dispute Resolution
You and Harvie agree that each party will notify the other party in writing of any arbitrable or small claims dispute within thirty (30) days of the date it arises, so that the parties can attempt to resolve the Dispute informally and in good faith. Notice to Harvie shall be sent through the contact form on the site. Your notice must include (a) your name, postal address, telephone number, the email address you use or used for your Harvie account and, if different, an email address at which you can be contacted, (b) a description in reasonable detail of the nature or basis of the Dispute, and (c) the specific relief that you are seeking. If you and Harvie cannot agree how to resolve the Dispute within thirty (30) days after the date notice is received by the applicable party, then either you or Harvie may, as appropriate and in accordance with this Section, file a claim in court in Toronto, Ontario.
Governing Law and Venue
This Members Agreement shall be governed by and construed in accordance with the laws of the Province of Ontario and the federal law of Canada. Any dispute, claim or controversy arising out of or relating to these Terms or the breach, termination, enforcement, interpretation or validity thereof or the use of the Website, the Service or the Application (collectively, "Disputes") will be settled exclusively by the competent court in Toronto, Ontario, Canada and you agree to waive any and all objections to the exercise of jurisdiction over the parties by such courts and to venue in such courts.
Termination

Notwithstanding anything contained in these Terms, we reserve the right, without notice and in our sole discretion, to terminate your right to access or use the Sites and to order, receive and use the Products, at any time and for any or no reason, and you acknowledge and agree that we shall have no liability or obligation to you in such event and that you will not be entitled to a refund of any amounts that you have already paid to us, to the fullest extent permitted by applicable law.
Waiver / Severability / Entire Agreement
The failure of Harvie or Farm Fan to exercise or enforce any right or provision of the Terms shall not constitute a waiver of such right or provision. If any provision of the Terms is found by a court of competent jurisdiction to be invalid, the parties nevertheless agree that the court should endeavor to give effect to the parties' intentions as reflected in the provision, and the other provisions of the Terms remain in full force and effect.
The Terms constitutes the entire agreement between you, Farm Fan, and Harvie and governs your use of the Website, Application and Service, superseding any prior version of these Terms between you, Farm Fan, and Harvie.
Modification of Harvie and this Agreement
Harvie and/or Farm Fan reserves the right, at its sole discretion, to modify or replace any of these Terms, or change, suspend, or discontinue the Service or Application (including without limitation, the availability of any feature, database, or content) at any time by posting a notice on the Website or by sending you notice through the Service, Application or via email. Harvie and/or Farm Fan may also impose limits on certain features and services or restrict your access to parts or all of the Service without notice or liability.
*I have read all of the above and understand the membership agreement and am an individual who is at least the age of majority required to enter into a binding contract in my jurisdiction of residence. I understand and agree to pay for and pick up my box each week during the Season. If I do NOT pick up my box on my designated day, I understand that it will NOT be held for a later date unless other arrangements are made, per the terms of this Members Agreement.
We encourage you to print and save this page for future reference.
These Terms are subject to change without notice.