Tens of thousands of families want to buy your local food
What is Harvie
Harvie is a sales and distribution platform used by tens of thousands of families each week to buy local food from farmers and distributors. Harvie believes that it should be as easy to buy local food as buying on Amazon.com, so we focus relentlessly on the consumer experience. We believe that building effective distribution networks is the game-changer that local food needs to find wider adoption.
Want to learn more?
Schedule a Free Consultation
To learn if your business is a fit for Harvie
Simple, transparent, secure
No additional monthly fees
Secure transactions
Automatic deposits
Seller protection
$1000 one-time consultation and set up fee
**First $10,000 of transactions do not incur transaction fees!
7% transaction fee
Minimum transaction volume of $10,000/mo after first 3 months
15% customer acquisition fee*
2.9% + $0.30/transaction for credit card sales
We process payments on our secure, SSL-encrypted platform, and have security specialists and fraud detection systems to protect you and your buyers 24/7.
* Customer acquisition fee: Harvie pays to advertise your local food across the web. You only pay a fee when you make a sale from members generated through Harvie channels. Sellers may opt out of this program.
Simple, powerful tools
Spend less time messing with your tools and more time on growing and distributing local food.
Powerful subscription sales tools
Harvie was built from the ground up to build a subscription business because we believe that predictable recurring sales are better than one-time sales in terms of growing a business.
Customized farm shares
Each farm share is completely customized, based on what is available from the seller. Harvie provides labels that are organized in pack order to allow efficient box packing. These tools are required to compete in an increasingly competitive food buying market.
Analytics and Reporting
Harvie has the data, analytics, and reporting to help you run your business efficiently.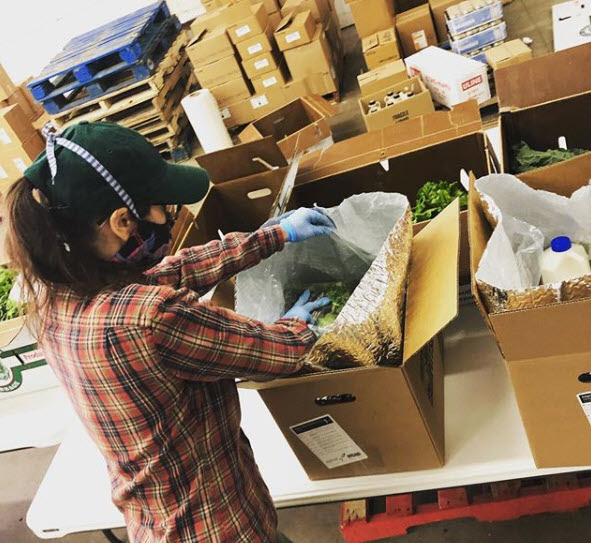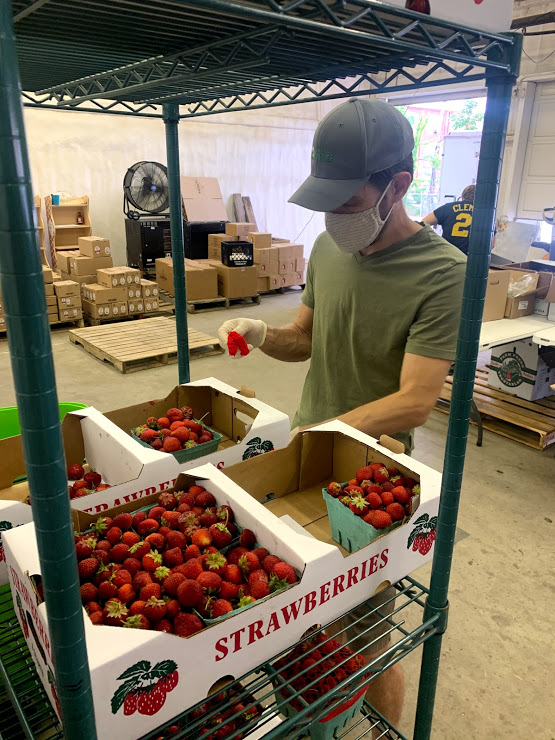 A system to build your local food business
While Harvie is flexible, "Harvie Farms Local" is our recommended business model that we've used ourselves and with many other businesses to grow local food sales. During the on-boarding process, we will help you integrate our expertise and design a distribution and sales program that will maximize your business.
Think of Harvie Farms Local as a distribution business that is a collection of local farms selling through a single distribution point and sales channel. This business can be either on a farm or have a warehouse close to larger markets.
$70 average order value
By offering products from multiple local producers as well as several other factors, Harvie Farms Local businesses are able to generate high average order values (almost 3x the average order value of classic CSA programs).
97% month-over-month member retention
Harvie Farms Local sellers see extremely high retention due to the customer friendly nature of the program.
Here's how we do it:
One time farm-stand sales + subscription sales
Subscriptions are better than one-time sales in building a lasting, profitable business. Harvie Farms Local uses one-time sales to automatically funnel customers into becoming members.
Home delivery consulting and tools
Home delivery, especially in a post COVID-19 world is an important aspect of developing a successful direct-to-consumer business.. We can make connections with local couriers in your area or use our home delivery tools to run your own routes.
Packaging System
We'll teach you how to use our packaging system that is inexpensive and reusable to get your local food to customer's doorsteps as fresh as possible.
Scalable
Want to build a $500,000/year business? Harvie Farms Local can do that. Want to build a $10 million/year business? No Harvie Farms Local business has yet gotten there, but that's the direction we want to help you go.
We're not just talk. We run our own local foods distribution business in the Pittsburgh area on top of Harvie. Learn how we built a $2 million+ business in 6 months using the Harvie Farm Local business, including pricing, packaging, logistics in a presentation from CEO, Simon Huntley.
Watch the presentation
Help when you need it
We're committed to helping our hundreds of farms and 100,000+ consumers thrive.
Talk to us
Reach our support staff by email or request a phone call whenever you have a question.
Farm Success Specialist
We'll work with you one-on-one to ensure the success and growth of your Harvie sales.
Weekly Farmer Call
Each Wednesday at 1pm ET, we have open office hours to discuss any issues you are having in your program, talk about improvements to the platform, and to allow networking with other Harvie sellers.
Harvie University
Harvie University is a compendium of articles about how to use Harvie that you can access at any time.
Frequently Asked Questions
Here are some common questions about selling on Harvie.
How do fees work on Harvie?
There are three basic kinds of fees: a credit card transaction fee, a Harvie fee, and an advertising fee.
Sellers are paid on a 2-day rolling basis to your bank account (7-day rolling in Canada), minus fees. See the fees section above for more details.
Advertising fees only apply when the sale can be directly tied back to Harvie's marketing efforts via tracking codes. If you bring a new customer in or they find you organically, there is no advertising fee. Sellers may opt out of advertising.
Is home delivery required?
No, you may deliver your orders to a pick up location or you may have on-premises pickup available. We do recommend offering home delivery and can contract with local courier companies so you can offer home delivery without requiring you or your employees to manage the "last mile".
How does Harvie find customers for me?
Harvie pays to advertise your products across the internet for example on search engines and social media, for sales that can be directly tied back to those efforts, you will pay the advertising fee.
Harvie provides marketing collateral that you can use in social media, email templates and more.
Harvie has a strong online presence and 13% of sign-ups come via organic traffic (ie search engines), so sellers can expect about 13% of sales to come from being listed on the Harvie website.
Consumers love Harvie and when they move they tell us that they are looking for a new "Harvie farm" in their new area!
Can I transfer my existing customers into Harvie?
Yes, you may bring your customers into Harvie. Often we start with new sellers at the beginning of a season so we can simply ask your members to sign up on your Harvie site. We will help with a communication plan for your customers. In some cases, it may make sense to import in members who have already signed up and we can do that for a custom development fee.
---
Want more information? Here are some resources to help you get started.